Hello and Welcome to my sixth attempt at the AtoZ blogging challenge.
My theme this year is Caring for the Caregiver.
My posts are based on my experience and are not meant to be a comprehensive guide on the subject.
I would love to hear your experiences..
You can catch up with my previous posts here.
With each post, I am sharing a sketch that I have done as a means for stress busting.
Zombie
Care giving is demanding physically and mentally and can turn us into Zombies!
When the caregiving period ends (either because our wards have healed and are fully independent now or any other not so happy reason) – it creates a void. Suddenly there is nothing to do. One can feel empty or guilty of not having done something.


We need to 'switch off' as it were, phase out our minds away from the situation of illness/handicap/dependency that we had to deal with and get on with our lives. If possible take a short holiday or a long one if you wish. A change of scene does wonders. This is especially helpful if you have had a long spell as a caregiver.


Dont be in a hurry to sort out paper work or possessions in case your ward has passed on. These things can wait.


Consciously avoid becoming a Zombie during a care giving phase or once it is over.

However, as I said before…
There is no one size fits all solution.
Every family has to find something that suits them best.
At best, posts such as mine will inspire a family to come up with their unique workable plan.


The final sketch…
Part of the time when I planned these AtoZ posts was spent at the waiting room at a hospital where I escorted my Mom for her Radiation Therapy. It had a Fish Tank which I guess was meant to distract or soothe patients. I dont know how many people even noticed those lovely colourful fish as they swam around their glass tank, looking out at folk sitting on the chairs.


Here they are…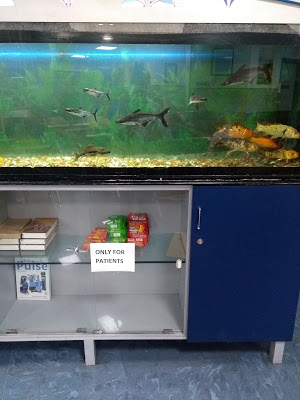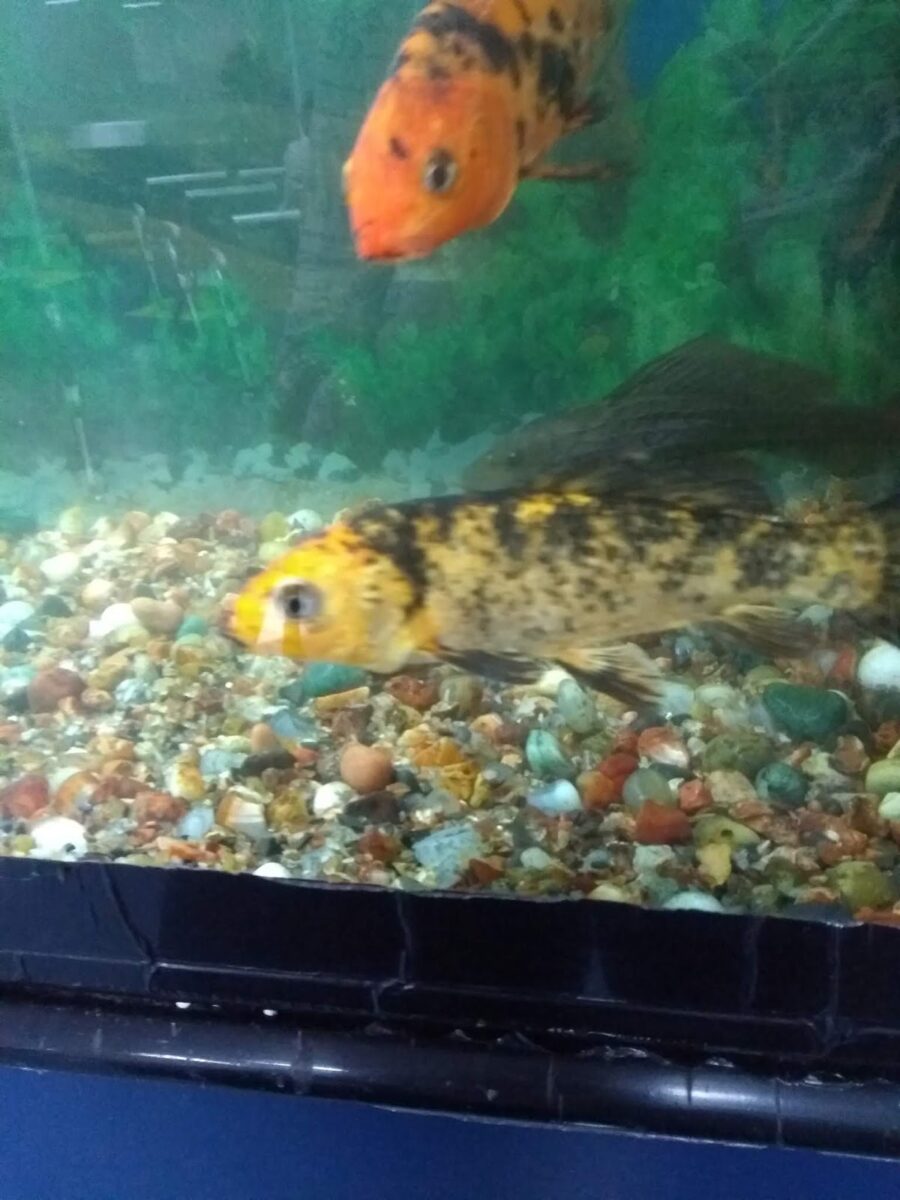 Can they feel the pain and distress of the patients as they try to come to terms with their diagnosis?
And here is my sketch .. to mark the end of my Mom's therapy and the end of this challenge.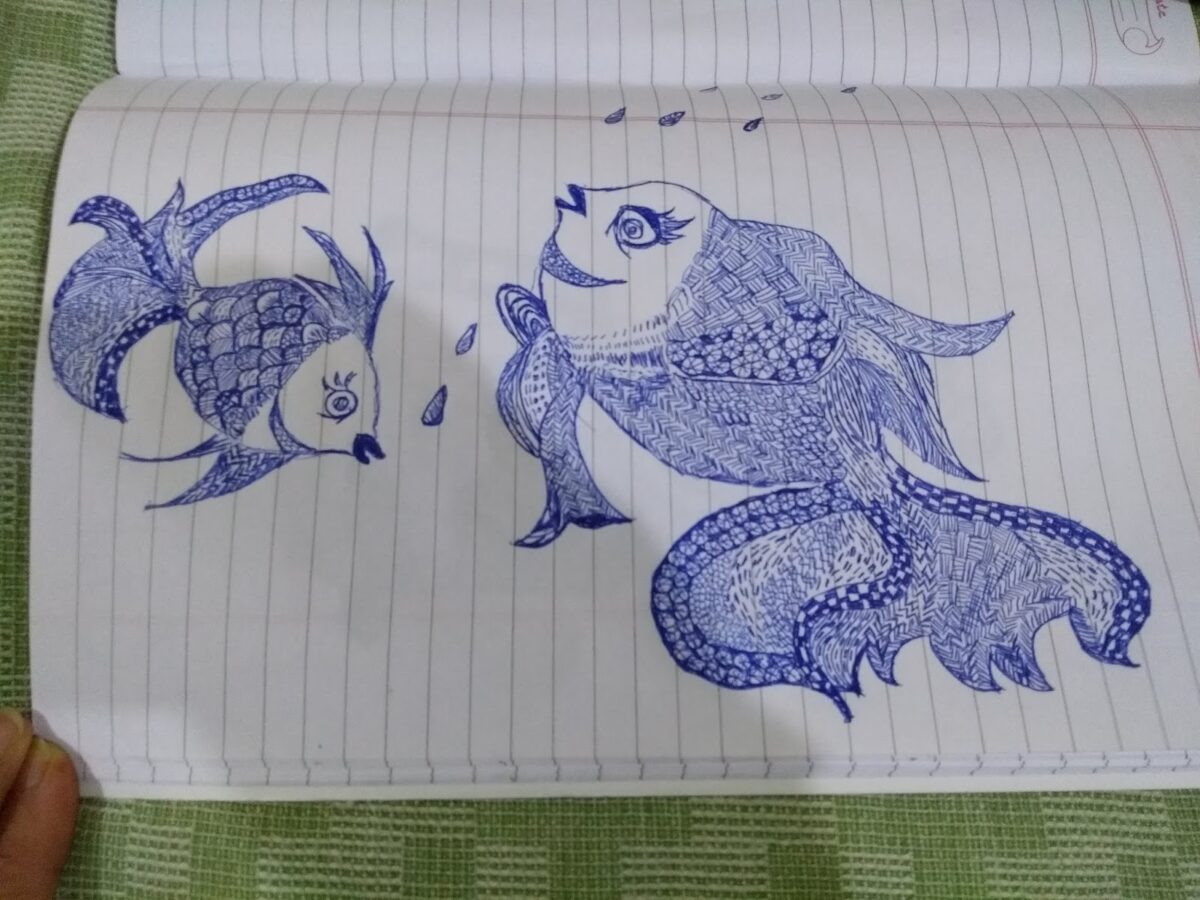 I have had a very busy time, as care giver. Hence some of my posts are not what I had envisaged them as.
I do plan to update them along the way.. so do come back ..
This has not been an easy topic to write about. Some of my thoughts may sound harsh and heartless at times. I hope I have been able to encourage and help caregivers in some way.
How has the AtoZ treated you?
I would love to hear from you.
Take care folks and Stay Happy!