April 2014. Its has been a very hectic month quite contrary to my expectations. I had signed up for the
Blogging from A to Z Challenge
and picked
a theme
as well which meant I had to stay focused. If exercising can be tedious or boring then writing 26 different and interesting posts was even more difficult. I am happy to have completed the challenge but what a month. Besides the blogosphere there was so much happening all around me.
In India, the FX channel was broadcasting the popular US serial The West Wing. I began watching as I am a big Martin Sheen fan but soon was totally enthralled by the workings of the west wing and characters therein. It was the seventh season that depicted the whirlwind election campaign in the US.
Image from IMDb http://www.imdb.com/title/tt0200276/?ref_=ttep_ep_tt
Coincidently we in India to have ongoing general elections and I kept contrasting and comparing the styles, rhetoric of the politicians. I realised there were many similarities in election politics – effects of conservative voters, immigration issues, religious beliefs, minorities and so on. Of course The West Wing is a TV serial but it must be based on some facts. Ours is a very real campaign with real issues. We will not know our exit poll results till May 12, 2014 but for all of April we were glued to the TV news channels, or on the Internet for updates and speeches and interviews. That encroached on thinking time for my blogathon…
April is also repotting time for my succulents. This meant having to take extra care of them post-repotting. The rising temperatures meant all house plants needed more attention.
This and more stuff had to be cleared off. And, no photos of my Jade and Adenium. They are camera shy!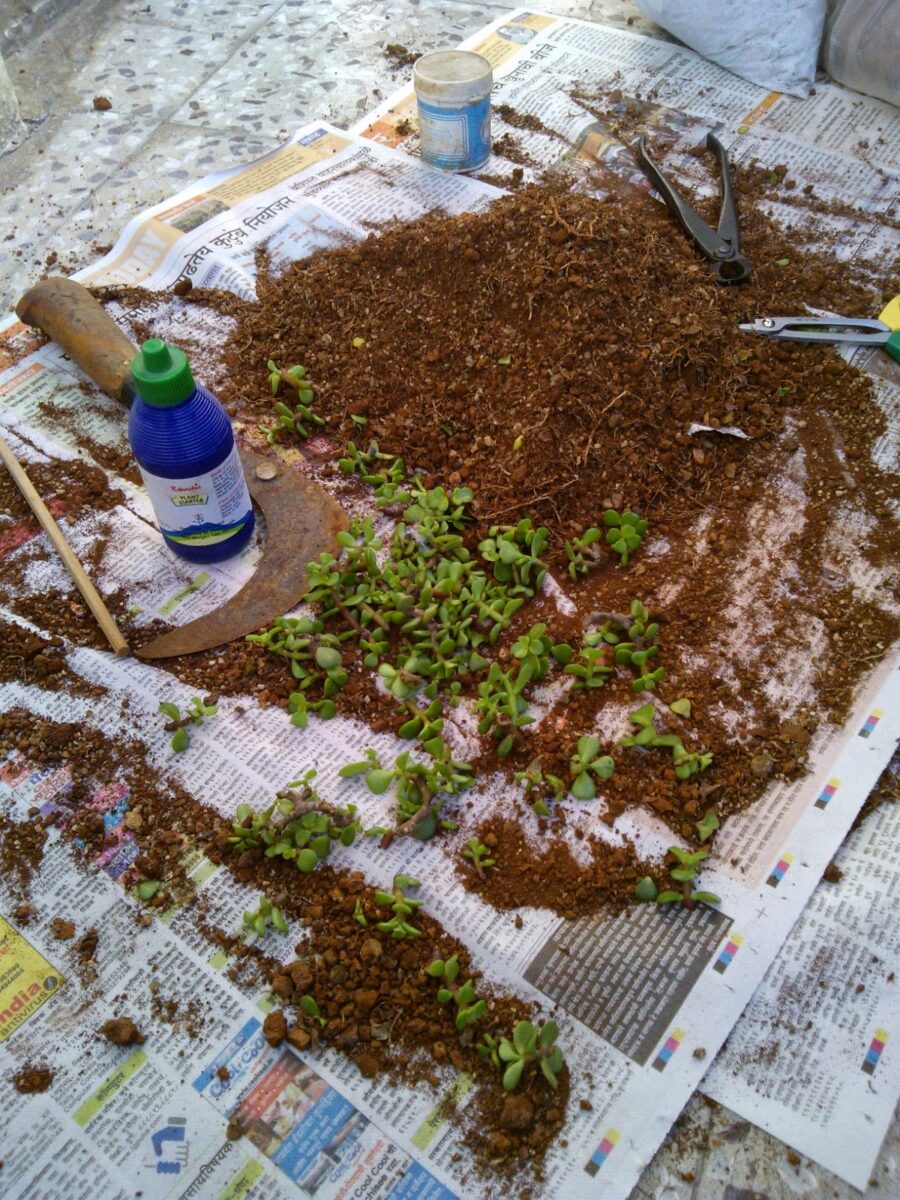 Mess to be cleared after after repotting
Then there was the Pune Heritage Week happening here organised by Virasat Pune. Eight days of a brilliant reconnect with the natural, architectural, cultural, artistic heritage of this great city (Pune). I could not miss this opportunity to see and learn about places, things so close to me. I met people who had lived here for years but had never visited heritage institutes right in their backyard. There's a saying in Hindi "चिराग तले अंधेरा " (Chirag tale andhera). Loosely translated it means there is darkness next to the flame of the lamp.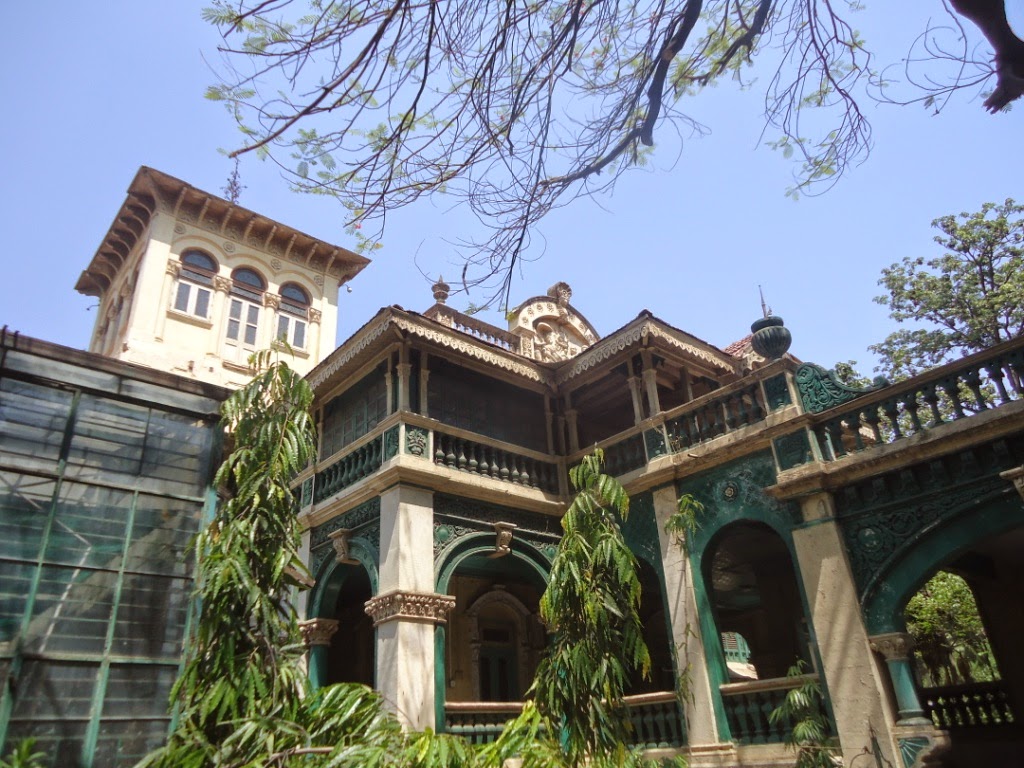 Heritage building in Western Circle of Botanical Survey of India
Through April I read many wonderful blogs across the world. While I think I am getting along in terms of age, I realised people who are much older are 'penning' their thoughts …is that the right word? should it be typing or sharing 😉 That has motivated me to be more regular and creative in my posts.
Here is a list of some blogs that impressed me. Many blogs had interesting features which made the page more attractive and informative to read. Aaaaannd… most of them are women writers!
Here are a few, I will add these blogs to my link list on the right panel in due course.
Linda Maye Adams: Soldier, Storyteller
Debbie blog: Debbie the "Doglady" online
Vinitha: Pooh's Den
Corinne Rodrigues: Everyday Gyaan
Shilpa Garg: A Rose is A Rose is A Rose
MAJK: Saffire Blade
Jetgirlcos: Forty and Fantastique
Usha Menon: Kuch Khatta Kuch Meetha
Rajlakshmi: Destiny's Child
Sonia Lal: Story Treasury
These are just a few. The link list closed at 2015 this year which means there are many awesome blogs that I have yet to read. According to this article in DNA there are about 100 bloggers from India participating in the 2014 Blogathon.
Wow!
Lets stay connected and share thoughts!
Thanks AtoZ and the team who kept us motivated.
🙂