Its my fourth attempt at the April AtoZ Blogging challenge and I am writing about herbs.
How can F be for strawberry? Simple, because botanically strawberry belongs to a genus called Fragaria. The most popular recall for this yummy fruit is strawberries and cream… Supposedly a summer favourite. Strawberries are freely available in most Indian cities and they must be handled and stored with care.
Punekars (folks living in Pune are fondly referred to by this name) are lucky as Mahabaleshwar is only a couple of hours away by road and it is a major strawberry grower. Come summer and we have strawberry festivals held in the city and almost everyone who visits Mahabaleshwar comes back kilograms of fresh strawberries. The Mapro Food Park is a major attraction especially for its Strawberry and Cream. Some farms encourage visitors to go strawberry picking. Besides jams, preserves, Mahabaleshwar farmers have made strawberry wine as well!
Getting back to our herb, strawberry is an introduced crop in India but some varieties are native e.g. Duschesnia indica, Fragaria niligerrensis . Strawberries belong to the Rosaceae family (Rose family). To see this plant one has to visit a farm or grow it in the garden. its not very tall and sends out runners that can give rise to new plants. The white flowers have a yellow centre. We did try to nurture a plant in a pot but it did not survive for long, obviously the habitat was unsuitable 🙁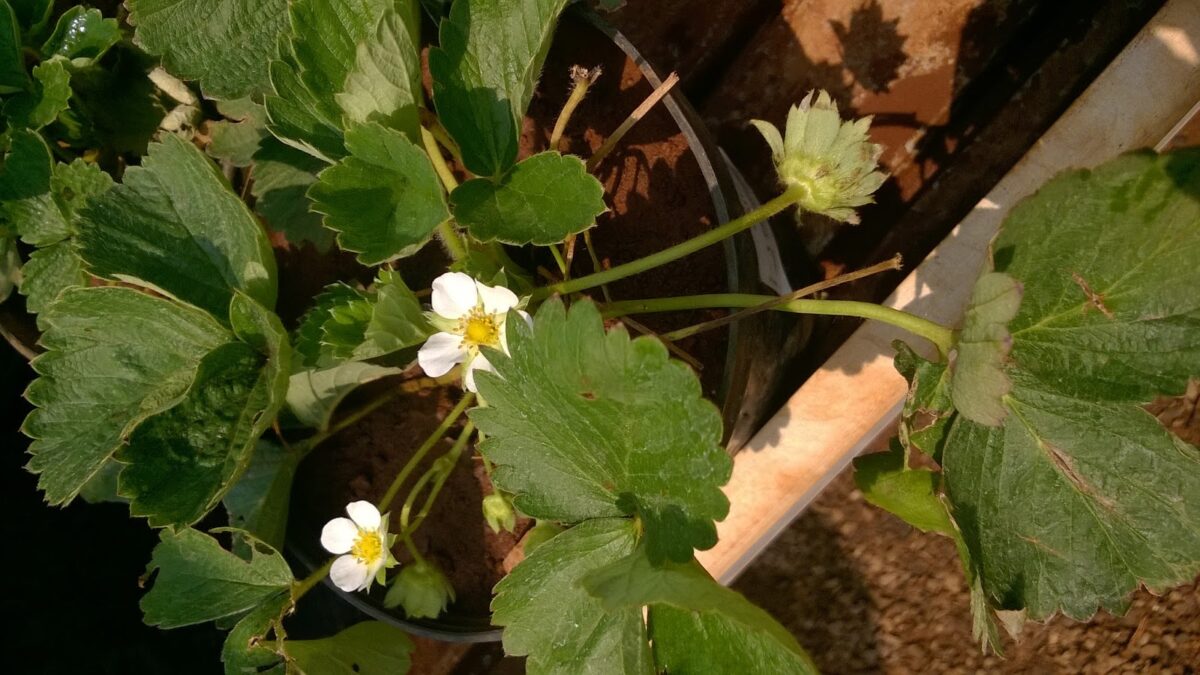 Strawberry plant with flowers
Freshly harvested strawberries
Some other familiar foods from this family are apple, cherries and almonds!


Its understandable if these images inspire you to head off to your refrigerator or the super market and get yourself some strawberries.


I am heading to my kitchen for some strawberry crush to make myself a strawberry milkshake.
Cya around!