I had heard about the quill but Quilling…. That was
something strange. I learnt from my niece that it's a kind of paper art wherein
one curls thin strips of paper into little rolls that are then reshaped and
arranged to make lovely shapes. Its fascinating to see almost lifelike roses
and butterflies etc. Though quilling was new to me, apparently its been around
for several hundred years, the 18th century according to this article. That just proves I have a lot of catching up to do on the arts and
crafts front!!

Jokes apart, one can create wonderful items that can be used to decorate gifts,
create curios for our own home or sell them for some profit. Here are a couple
of lovely products made using quilling techniques.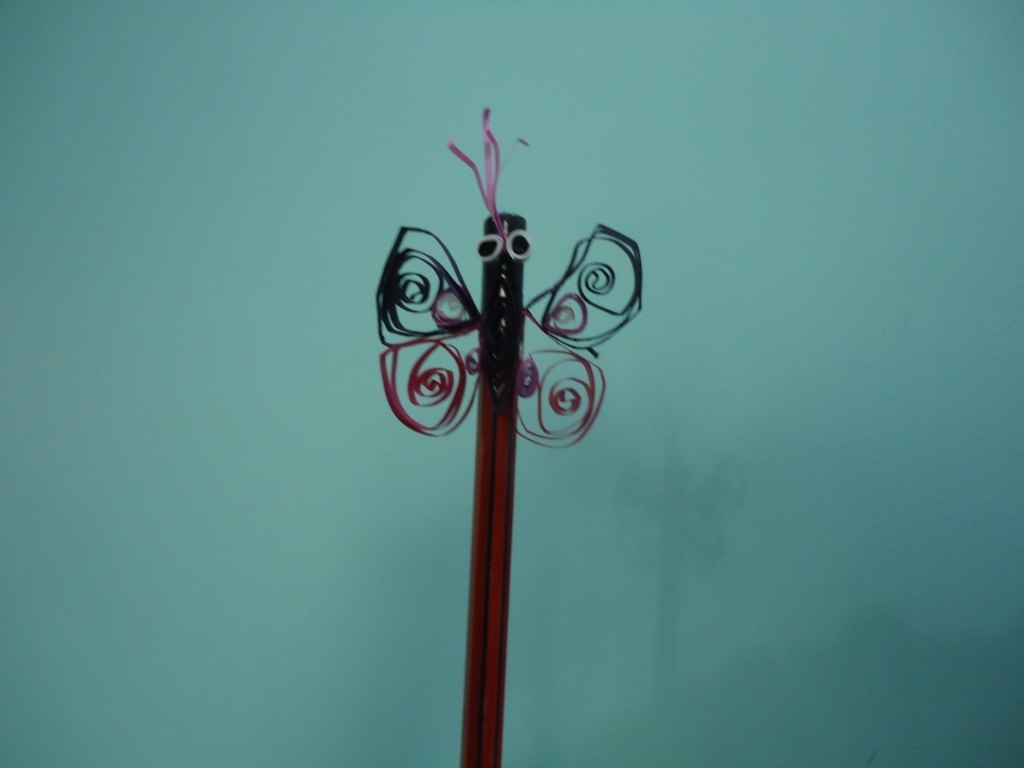 Pencil cap made with quilling techniques
Earrings and Ganesh pendant made out of paper
If you're looking for something new to try out, try this. There are plenty of books and websites to guide you. Who knows there may be a hidden world class quilling artist!