Hello and Welcome to my sixth attempt at the AtoZ blogging challenge.
My theme this year is Caring for the Caregiver.
My posts are based on my experience and are not meant to be a comprehensive guide on the subject.
I would love to hear your experiences..
You can catch up with my previous posts here.
With each post, I am sharing a sketch that I have done as a means for stress busting.
X factor
This is always among the most difficult alphabet in the challenge. Except when wrote about herbs as I was lucky to have found a X herb very easily..
Not this time..
So I shall write about the X factor which we encounter in our care giving. Often its the good kind, when we meet someone most unexpectedly and helps us out. I remember how one particular Doctor simply refused to take care of my Dad (his condition was serious) and another Doctor appeared like an Angel to take over.
Now how could the first doctor get away with it, what about the Hippocratic Oath etc are topics for another post..
Then we were just happy with that someone had taken charge.
A not so happy X factor was when our helper was on leave and the replacement also had to take an off.. That meant one of us had to take an off from work!!
Yet another is when our ward simply refuses care or services of a Helper.
Basically, what I am trying to say, is that we will face unexpected situations during the course of care giving. Some will be happy ones some not so. We cannot be prepared for every eventuality but we have to take things in our stride.
Stay calm and things will fall in place.
However, as I said before…
There is no one size fits all solution.
Every family has to find something that suits them best.
At best, posts such as mine will inspire a family to come up with their unique workable plan.
Today's sketch is about an unexpected gift from our daughter. seeing my newfound interest in sketching, she gifted me this colouring book for adults. And a set of colouring pens too. It has some wonderful intricate designs that one has to colour. It needs a lot of concentration and effort but I am quite enjoying it. Here is a collage of my ongoing effort.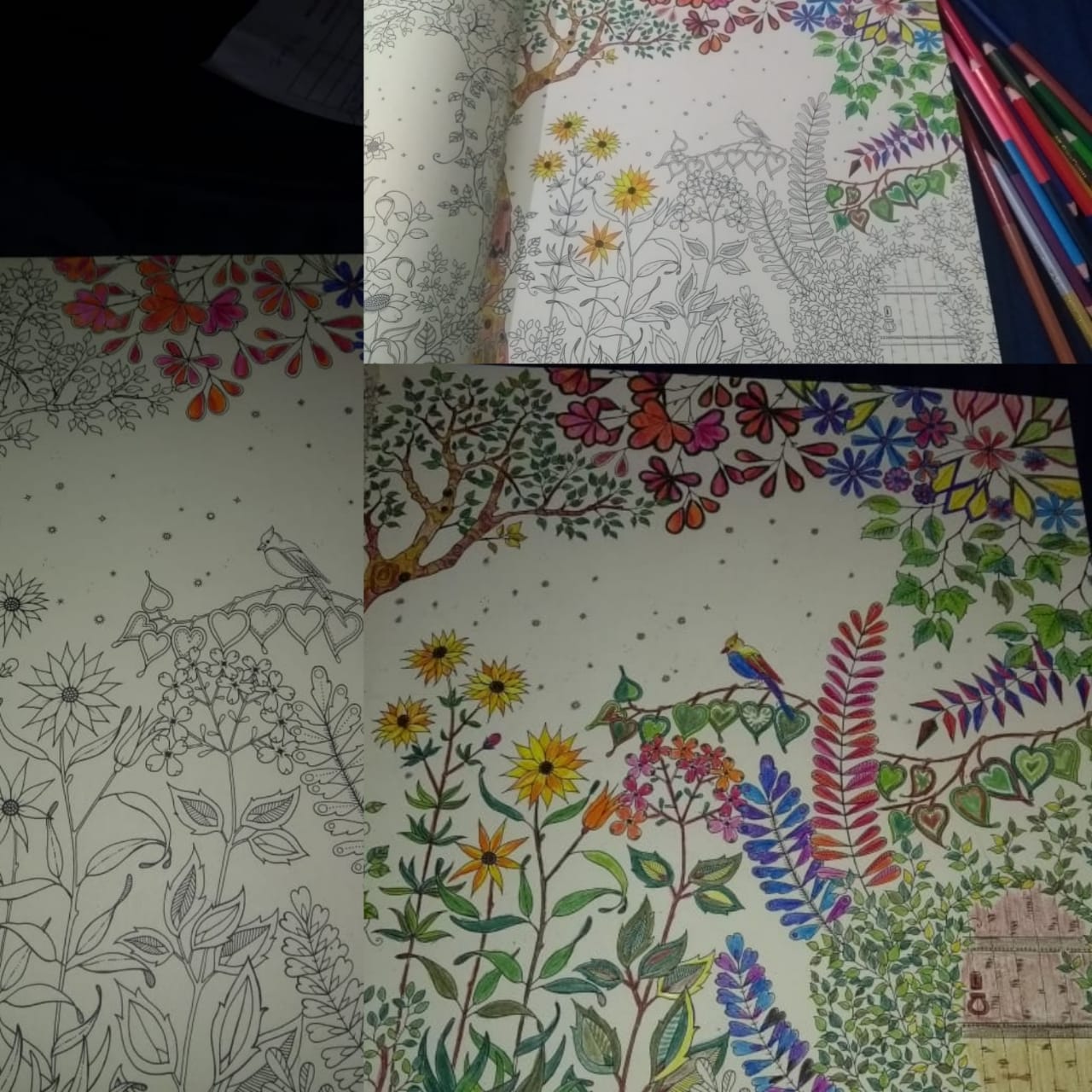 And here is the (almost) finished picture!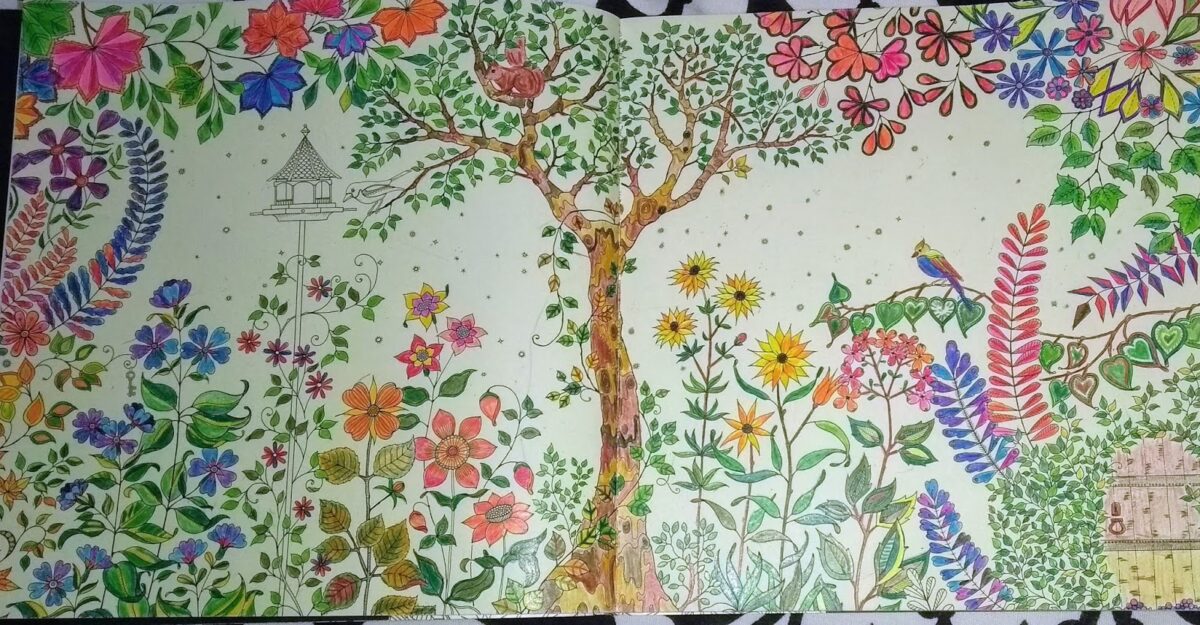 Only two more to go in the 2019April AtoZ!
See you after the weekend folks.
Stay happy!