The frequency of my visits to this part of Pune soared after I took up cycling and our favourite route is the 'Necklace'. Here Maps has marked this area as the Necklace area. Initially I assumed it was because of the semicircular road that traverses the area. Then I thought the reason was because this particular patch of road is the among the beautiful parts of the city – clean, green, hardly any traffic and so totally different from the hustle bustle that's now associated with Pune. Then I came across the Necklace Garden.
This is an area of government defence establishments and the Necklace Garden only meant for defence personnel. Since my husband is a retired military officer, I could take a short walk inside. The garden seems to be part of efforts to beautify some deforestation in the area and a wonderfully successful effort I must add. The lawns were perfectly manicured bordered with low Duranta hedges and larger Ficus that were pruned into barrel like shapes. Besides the usual tree species seen in Pune, this garden has a row of Bottle Palms on its boundary along the road. They are still young but in a few years, they will become stately 'green' screen for the garden.
The dew -covered lawn in this garden glitters in the early morning sun rise as we cycle on the adjoining road and its a sight for sore eyes! I must add that this part of the town always seems at least a couple of degrees cooler than elsewhere in Pune. Another reason may be its proximity to the Pashan lake.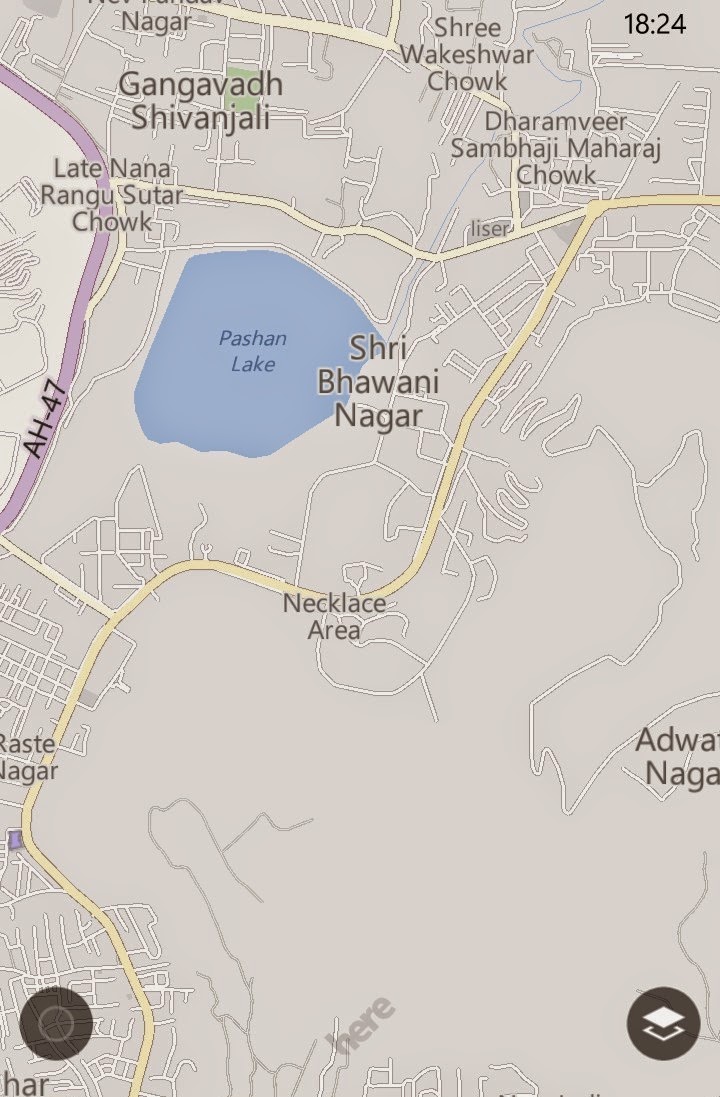 Photography is not permitted.
A wonderful garden that lends it name to a fairly challenging and popular cycling route among cycling enthusiasts.

Cheers.

This post is part of my April 2015 AtoZ blogging challenge and I am writing about parks in Pune. You can read other posts on this theme here.