My theme for the 2015 April AtoZ is gardens in Pune. I am really happy with my choice as I have been able to see first hand the state of the parks in my city. Matoshri Ramai Bhimrao Ambedkar Udyan is a pretty garden that is metaphorically sandwiched in a college (Wadia), a hospital (Ruby Hall) and a five star hotel (Courtyard by Marriott) and on a main arterial road.
I have often admired the Lagerstromia that bloom in this garden little realising that there is a lovely park that they grow in…
Two Shirish trees (one on either side) dominate the centre of the park and their golden yellow pods rustle in every gust of wind. The almost ubiquitous tiled pathway in these PMC gardens meanders around the lawns and bisects a small open air auditorium of sorts. A great place to have a talk or song/dance program for a small group of people. The gazebos would be a good place to shelter from the sun or rain as there are not many 'big' shade giving trees as we saw in Chittaranjan Vatika.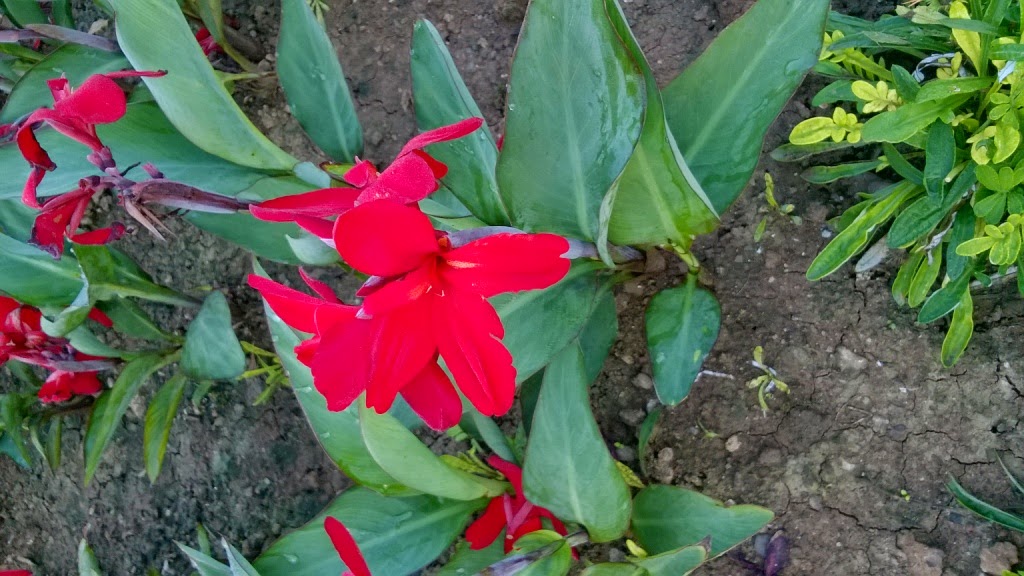 Canna
This red flower is the Canna. What looks like red petals are not petals but are highly modified stamens (staminodes) and the real sepals and petals are hidden underneath. It can be said to be a relative of the Banana and Ginger. There are a large number of horticultural cultivars available in a range of beautiful colours that make them an ideal choice for gardens.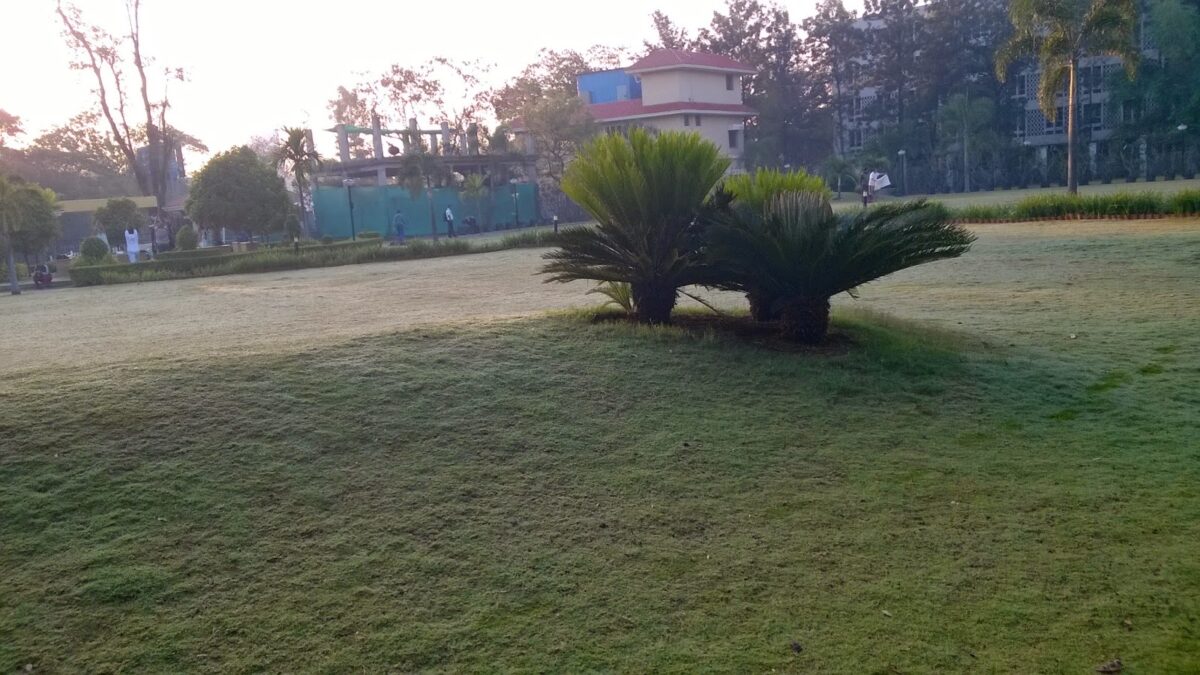 Cycas in the lawns
The garden has the usual tree speices : Silver Oak, Auracaria, Ficus benjamina. The Lagerstromia were not blooming during my visit but the Lily and Canna were.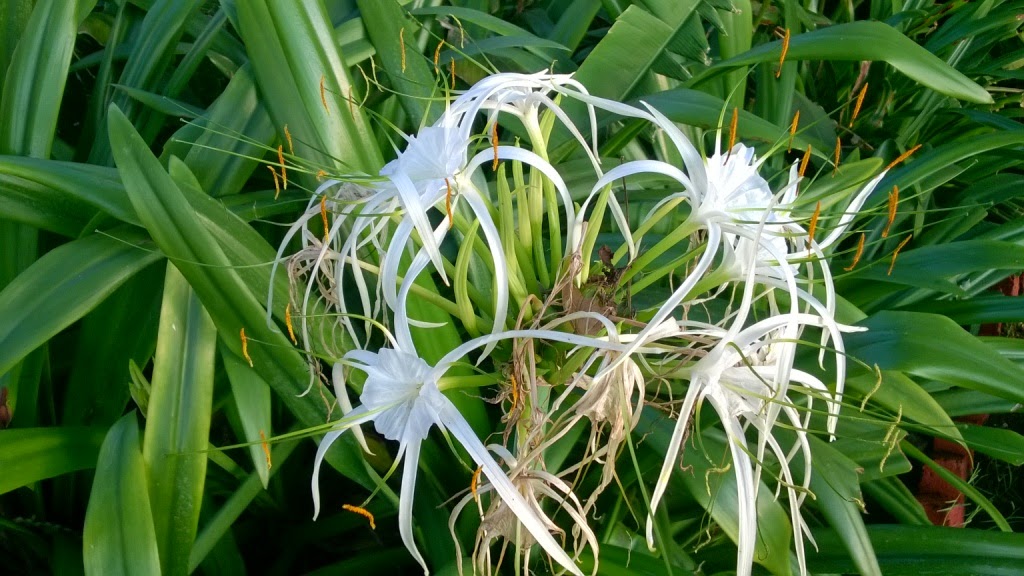 Lilies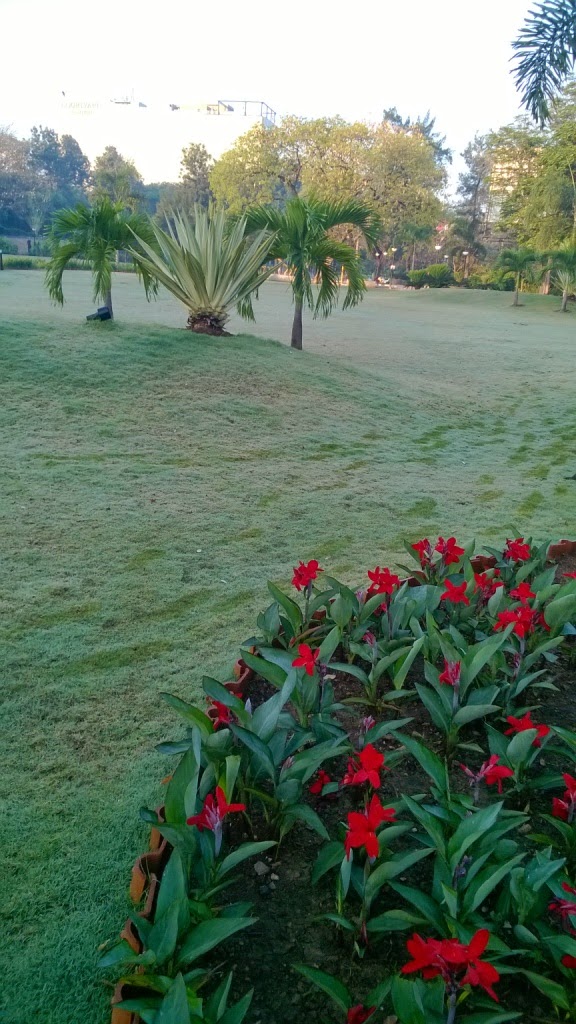 Manicured lawns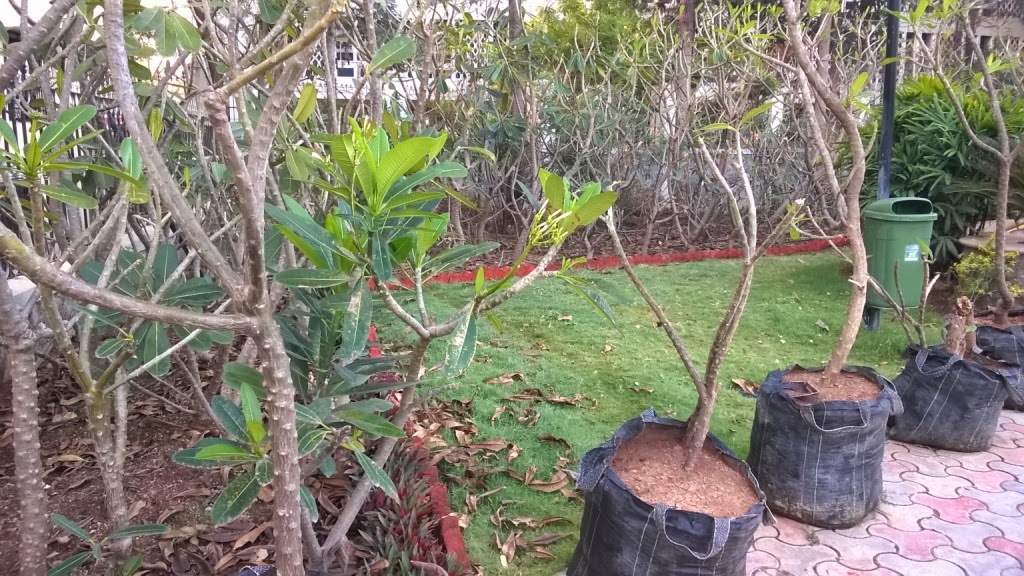 One side of the park has a Plumeria hedge. Many more trees are visible here ready for plantation
Due to its very location, the park has a continuous sound of vehicular traffic but its not a big disturbance. It seemed to be very popular for health walkers and Pranayam groups.
Info:
Timing: 6AM to 10AM
Ticket: Nil
Drinking Water: Available (quality and hygiene not checked)