As part of my theme for the April 2015 AtoZ blogging challenge, I have visited some famous, some popular and some relatively less known parks in Pune. Today is the day for 'O' and there is only one park that I want to write about. The Osho Teerth Park. The land where it now resides (is that the correct word for a park??) used to be a wasteland and a not very clean nullah (stream) flowed through it. Dedicated efforts by the Shunyo Foundation has made this into a serene garden with bridges, artistically installed benches, statues, rocks, trees and bamboos. The water was purified using specific species of fish and some plants. The stream snakes through the 12-acre plot of land creating a mini forest of sorts. The water attracts several bird species and early morning hours can make this a delightful spot for birding. The pond has water lilies and some 'real' lotus as well.
Here is an article from The Hindu with more details about the restoration and clean up project.
Some of the old trees have been retained e.g. the superb Mahadhawda (Anogeissus pendula). We were speechless by this tree which in full bloom resembled a cascade of greenish yellow fuzzy balls.In fact the tree and hence its inflorescence was so high that it was impossible to touch the flowers, and we had to use binoculars to 'see' them clearly. Yet another park that does not permit photography so I cannot share the beauty that I saw….
This is a tree lovers delight with the Kailashpati (Couroupita guianensis), Beggars Bowl (Crescentia cujete), a pretty pink Azalea, Fiddle Leaf Fig (Ficus lyrata), the Vallaris heynei creeper, just to name a few..

Here are some images taken elsewhere…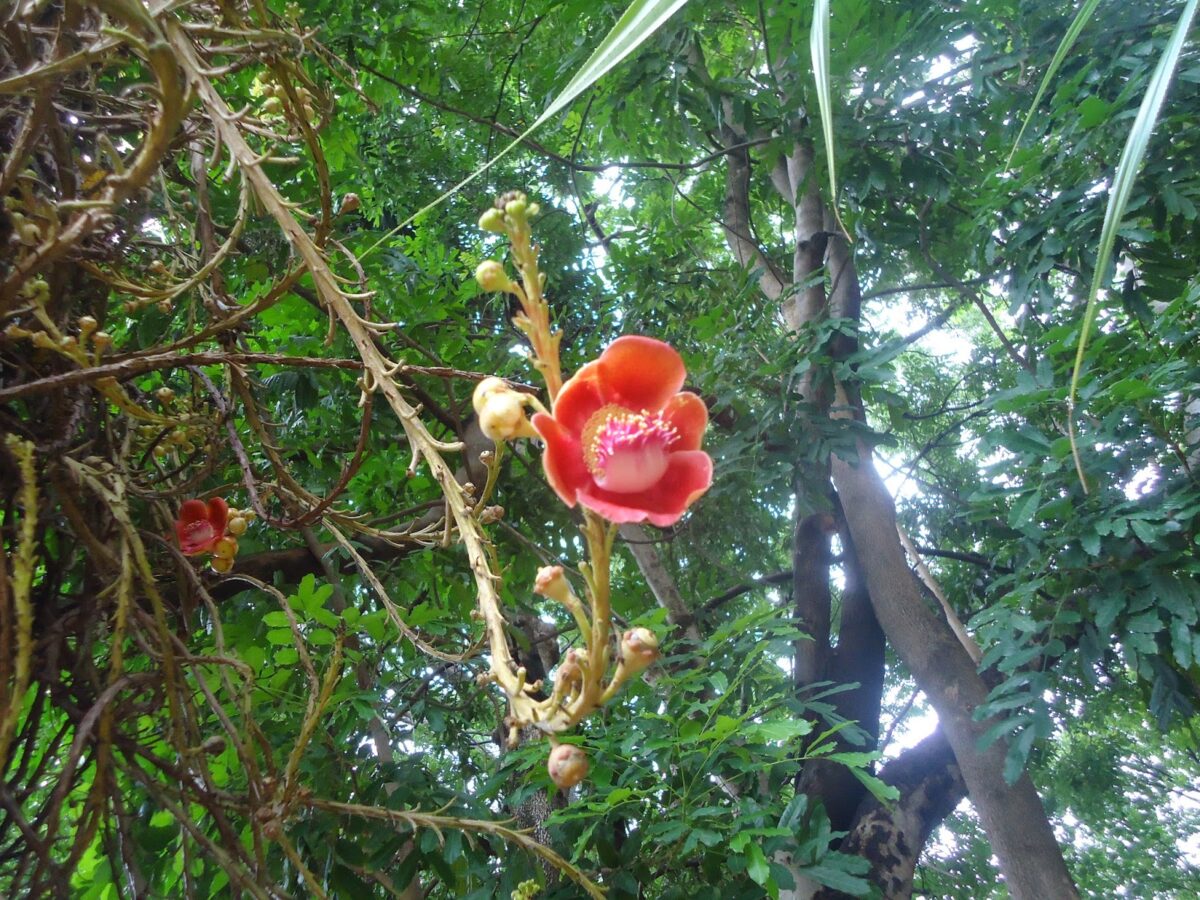 Kailashpati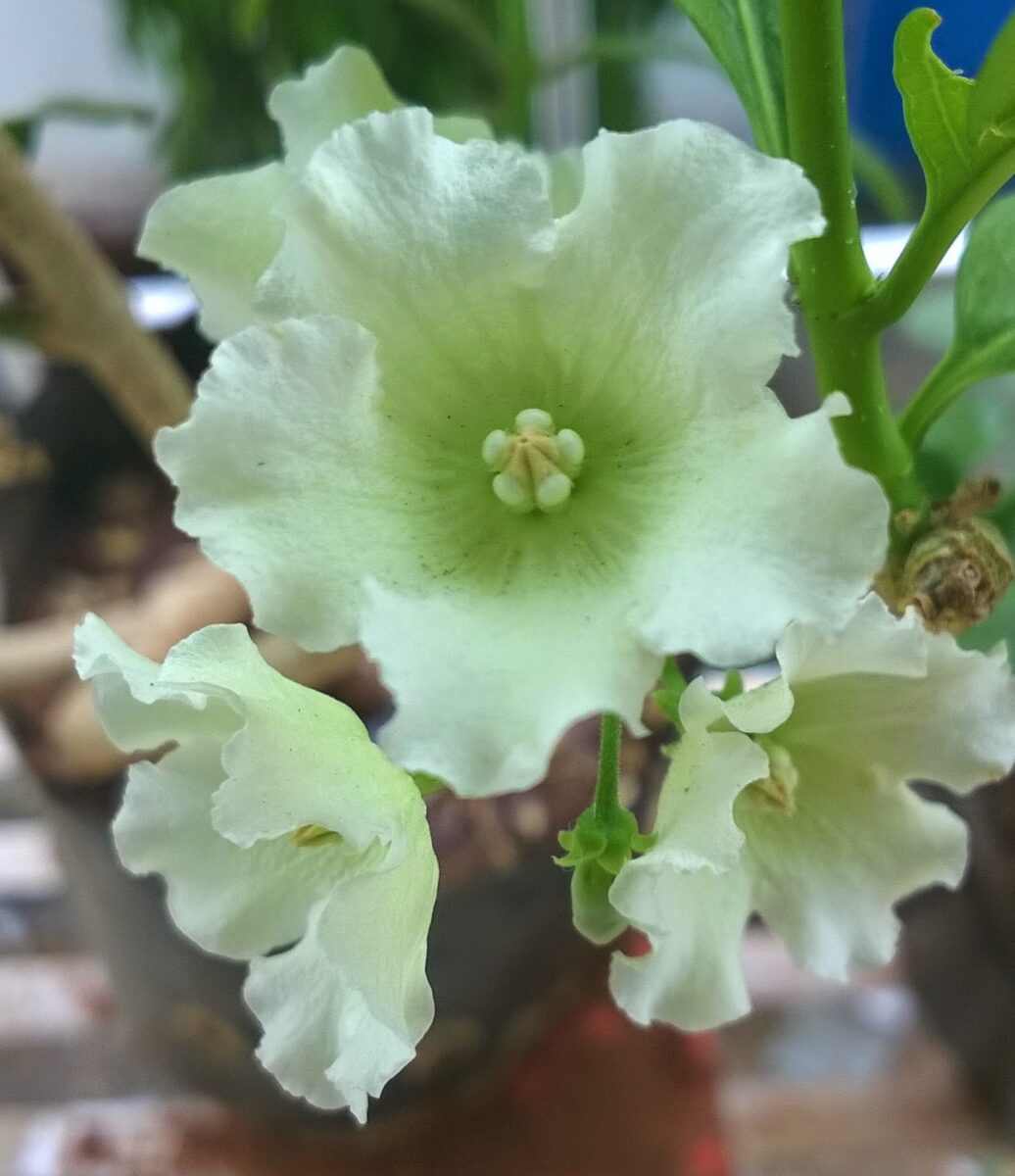 Vallaris
Children may get bored in the garden as there is no 'play' area. It seemed to be a popular spot among health enthusiasts in the morning hours when I visited. As I have said before, most of the parks have a different 'flavour' at different times of the day when the visitor demographic changes.
A wonderful park that should be on every Pune vistor's list. Visit this link for some glimpses of the park.

Info:
Entry: Free for public in specified time
Timing: 6AM to 9AM and 3PM to 6PM
Parking: Not Permitted in the lane
Rest Rooms and Drinking water: Not available
Photography: Not permitted.
Location Map here.


Read my other posts on this theme here.