F is an alphabet that had me stumped. I could not find anything among the Pune gardens whose official name or local name began with F. That's when I realised that my theme was also meant to document trees in the city. Bingo! That gave me my post. Forest Research Garden!
Its not technically a garden. Its more of a forest really. This is a government-run tree nursery located on Sopan Baug Road. It is also home to some really old and one-off trees in the city. It is a must on the places-to-visit list for tree lovers or botany students. I had visited the Forest Garden Nursery a couple of years ago on a field botany trip and even now, the place has retained its 'Forest' like atmosphere. The trees are really tall with not much sunshine reaching the floor. This means there are a lot of small herbs, shrubs growing there which gives you more study material. The property has some green houses where I think they conduct their research or try to germinate seeds or house the young still delicate saplings.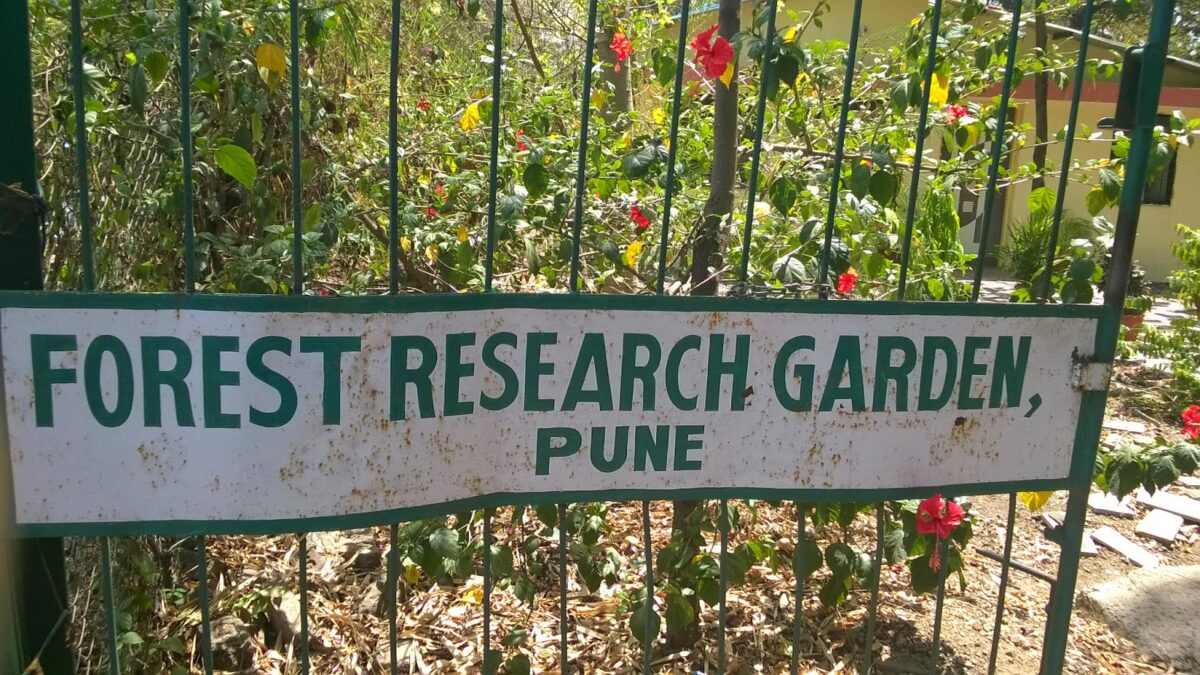 Soaring stately Ceiba pentandra trees are important residents at the Forest Garden. Experts tell us that these can be called 'Heritage' trees as they seem to be over 100 years old. In fact, author Shrikant Ingalhalikar has included a photograph of these trees in the Preface of his book 'Trees of Pune' (page 12). The Page 232, lists some of the unique trees in this garden.
A few of the trees to be studied here are Ficus mollis, Alangium salvifolium, Sandbox tree (Hura crepitans), Buddha's coconut (Pterygota alata), Rudraksha. The list is not complete as I would like to leave something for you to explore and enjoy.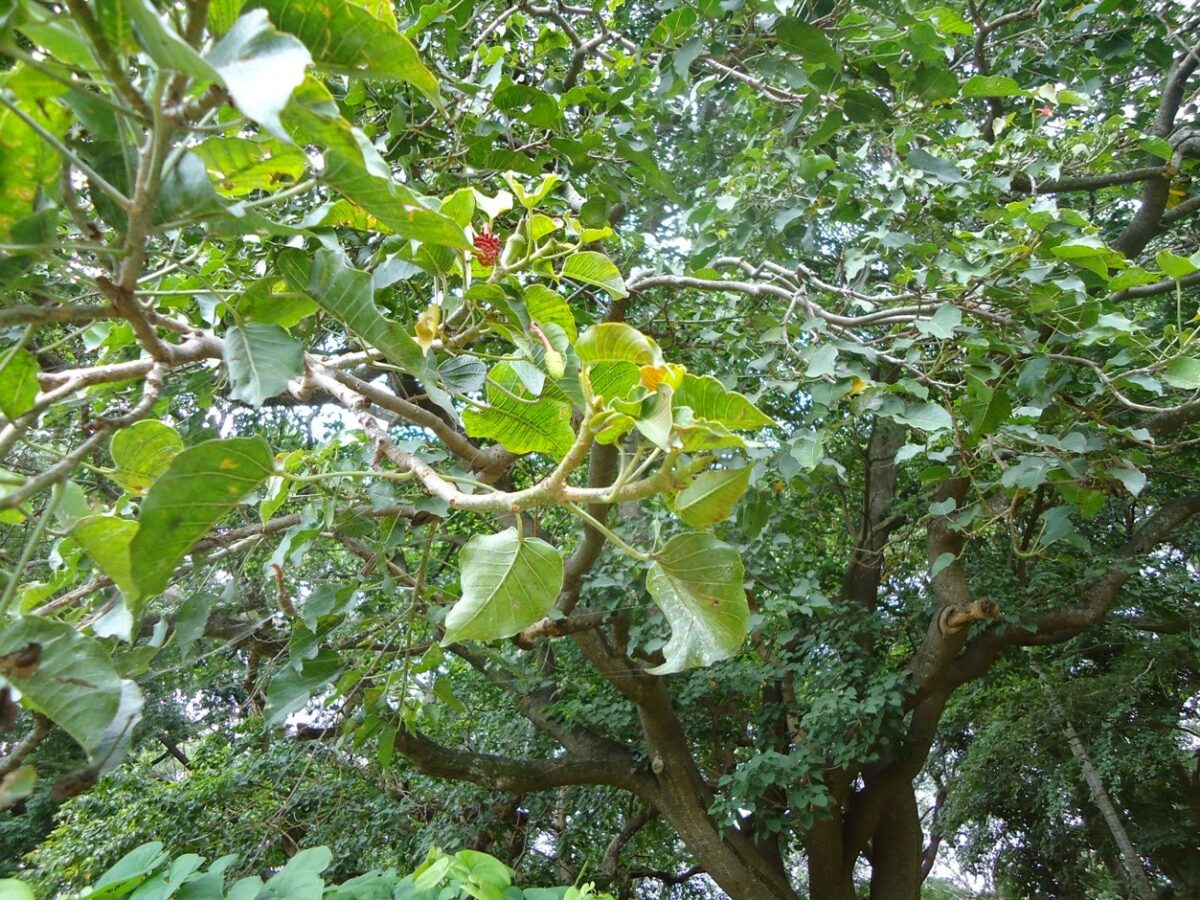 Sand box tree

Its not a place if you are looking to picnic or for kids to play or or for exercise or for general recreation.
A unique 'garden' indeed!
Info:
Parking: On the road and some available in the premises
Entry: Free
Timing: 10AM to 5PM Closed on Sundays and government holidays.
Location Map here.