The Empress Garden is an iconic site in Pune, a landmark, a place for recreation, exercise and study to name just a few. Spread over 39 acres and in existence since 1880 the park obviously has some really old and unique trees. It is privately managed by the Agri-Horticultural Society of Western India Initially it was a 'Soldiers Garden'. Its land was the property of Sardar Vitthalrao Purandare and General Finjier looked over the maintenance jobs. The then-government took over ownership of the garden in 1838 and in 1845, its ownership changed to Sir Charles Napier. In the period that he owned the garden, it was called 'Garden of Dr. Don'. Thereafter the garden was named Empress Garden in honour of Queen Victoria when she was bestowed the title 'Empress of India'. (This info from the garden website)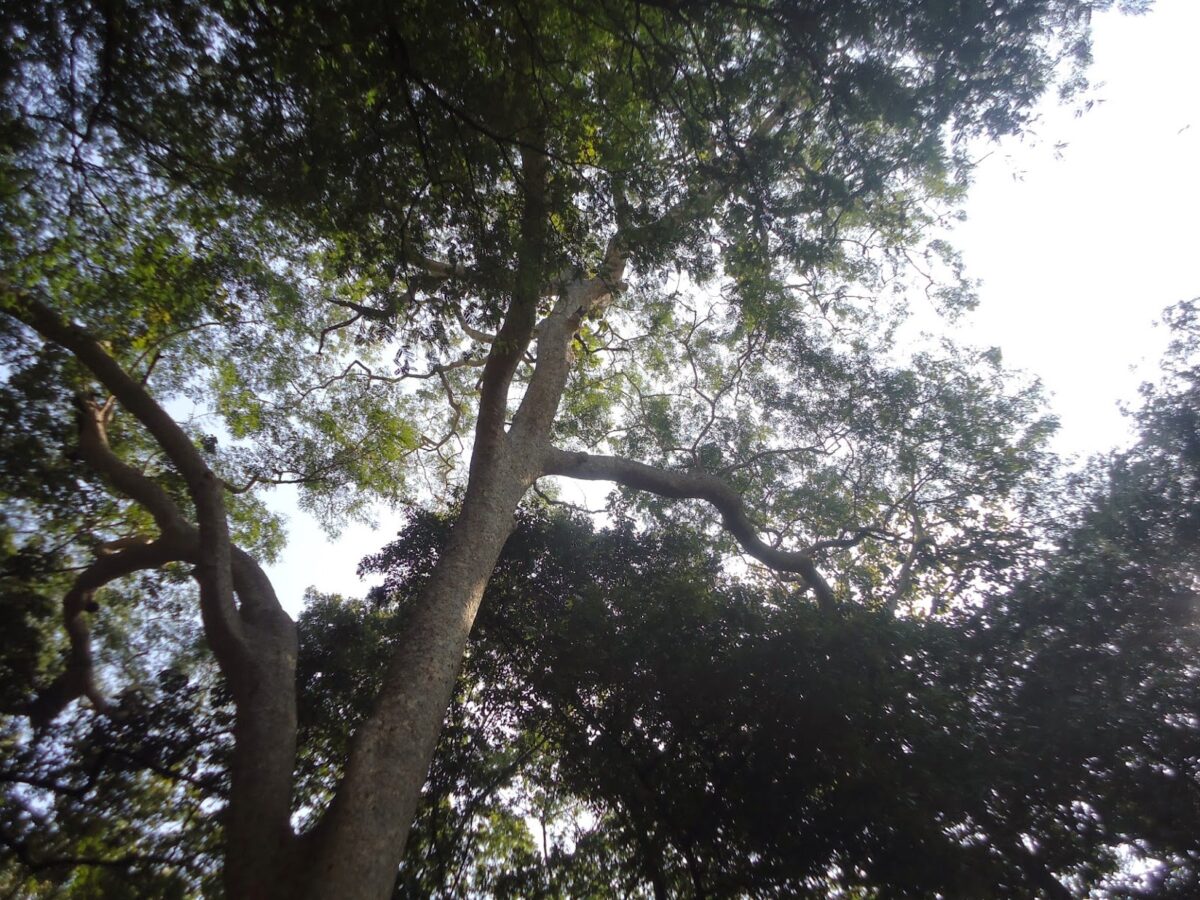 For a tree lover, the joy begins almost as soon as you reach because the imposing Kinhai and a Moha in the parking area will delay your entry. Feast your eyes and proceed for more tree wonders – made somewhat easier by the helpful labelling on the trunks. A stream of sort runs through the foliage creating a micro habitat for some water birds and flora. Empress does not have the typical manicured lawns that one expects in a garden. To be fair, its a botanical garden so don't look for 'accepted' or 'traditional' aesthetic elements. Rather revel in the thought of sharing space with living beings that may be over 100 years old. What secrets would they be holding? If only trees could tell us…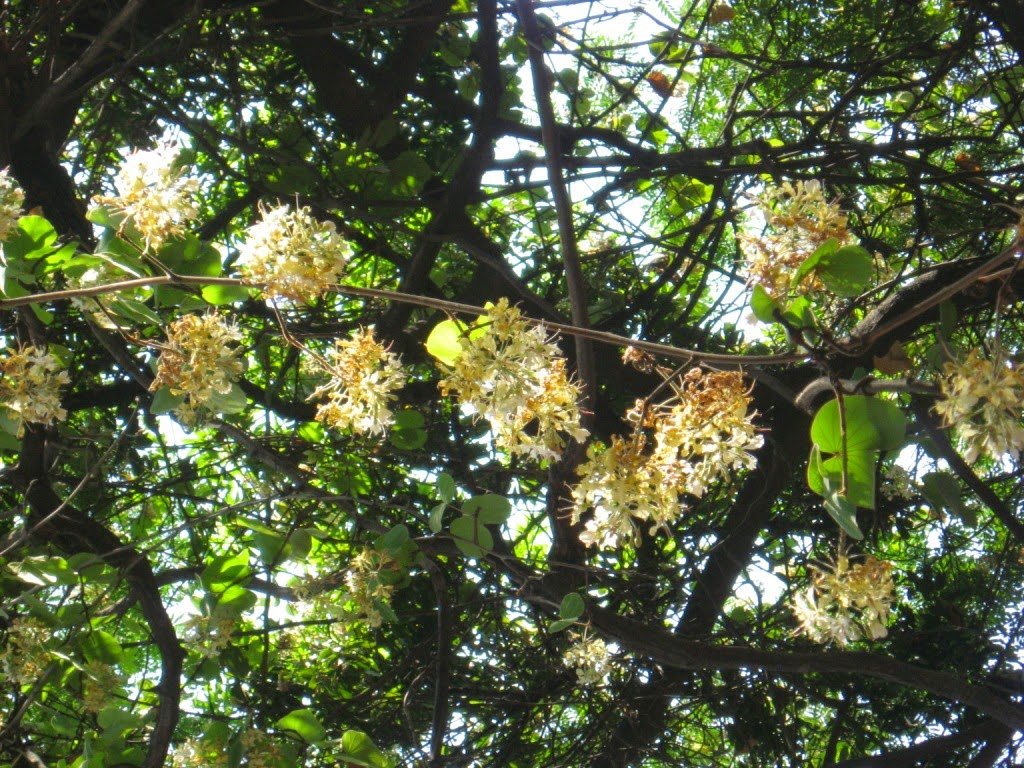 The mesmerising creeper Bauhinia vahlii which loops over the tall trees and forms a floral canopy in April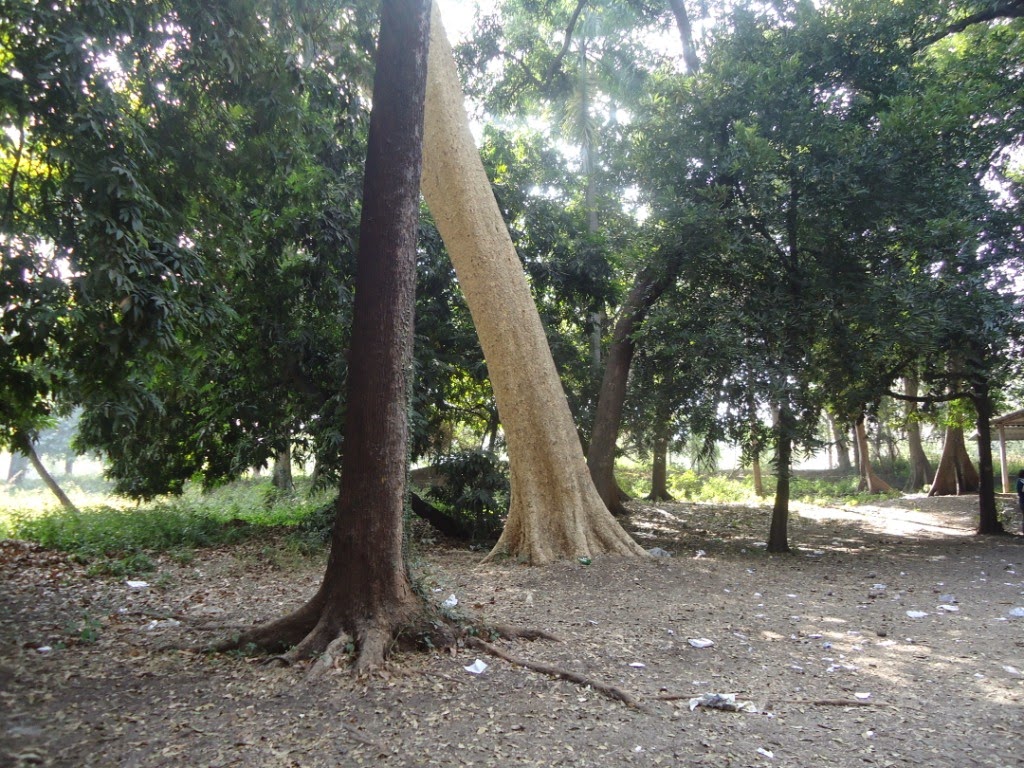 The trunk of the Kinhai

Dont miss the giant creepers that grow here – living up to their 'giant' status. An interesting fact about Bauhinia (shown above). The genus Bauhinia is in honour of 16th century botanists Caspar and Johann Bauhin who were twin brothers. Species in this plant group also have two lobed leaves that are identical when folded.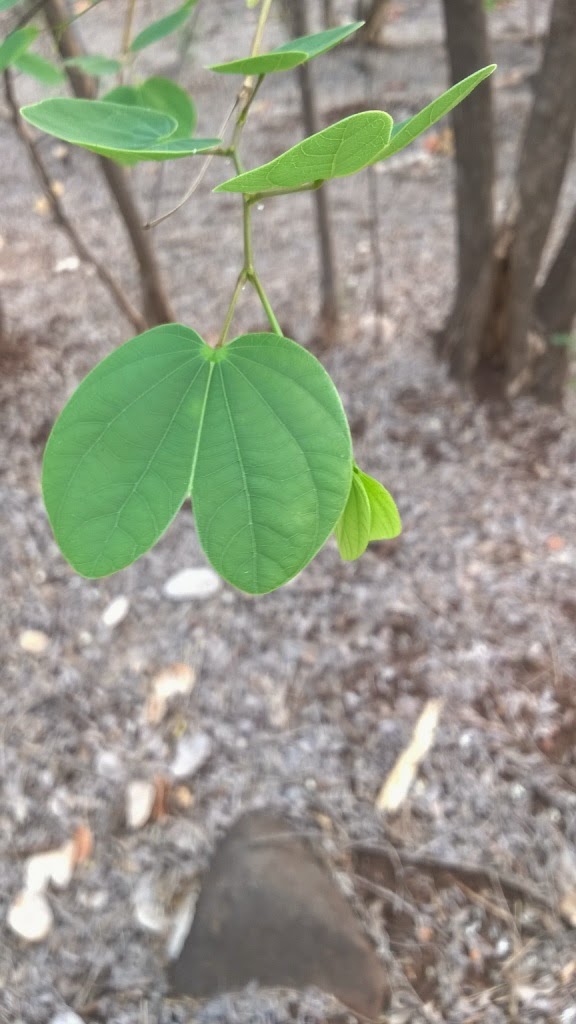 Twin lobed leaf of Bauhinia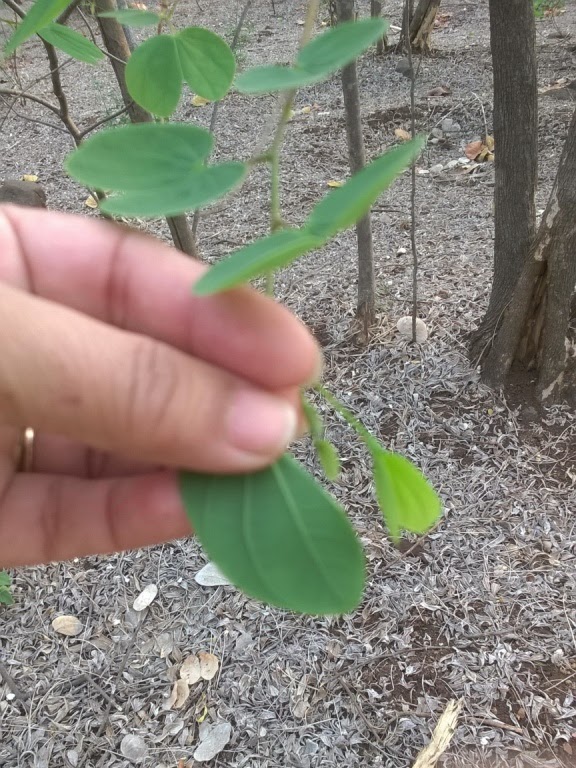 Folded leaf of Bauhinia
The garden has the usual play area for kids which seems highly popular. There is a small cottage that serves as their office and is used for small events – I have attended a book launch there. This garden is a popular site
for school picnics, family outings and of course health enthusiasts.
They have a 'Nana Nani Park' which is a section for grand parents (Nana
Nani mean grandfather and grandmother respectively).
The high point of this garden is its annual Buds n Bloom show held sometime in January each year. Besides the usual stalls selling gardening stuff; the gardeners at Empress create stunning displays using seasonal flowers. In addition, there is a wonderful display of Ikebana arrangements. Yet another unusual exhibit is an collage created using grains, pulses, fresh fruits and veggies. There is no limit to creativity! Local Bonsai enthusiasts display select trees during the annual Empress Buds n Bloom fest.
A heritage garden that should be on your list when visiting Pune.
Enjoy!



Info you can use:
Entry: INR 10 for 3 years and over
Timing: 930AM to 630PM All days of the week
Parking: Available and Chargeable
Drinking water: Available (quality and hygiene not checked)
USP: Unique trees and creepers; Plant nursery; Palm garden; Sale of organic veggies and fruits; Annual Buds n Bloom show; Birding; Tree spotting
Location Map here.



This post is part of the April AtoZ Blogging challenge and I am writing about gardens in Pune.