In general, there are a lot of misconceptions about. So the idea of a bonsai garden would be equally new. I have not visited any of the famous collections – YET – a situation that I hope to rectify in the future…. A 'B' post seemed to be an ideal platform to write about the ones that I have seen.
This garden would obviously be made so that to focus a visitors attention on the bonsai trees and if possible add to its beauty. Here is an excellent in depth article from Bonsai Empire that talks about displaying bonsai trees.
Here are some images:
My friends have set up their bonsai 'gardens' in building terraces or even in balconies. My own collection resides in my balconies and their places keep changing as the sun moves southwards (in winter) or northwards (in summer). With these constraints, the display is not as I would want it to be but then in a space challenged city, I am not complaining!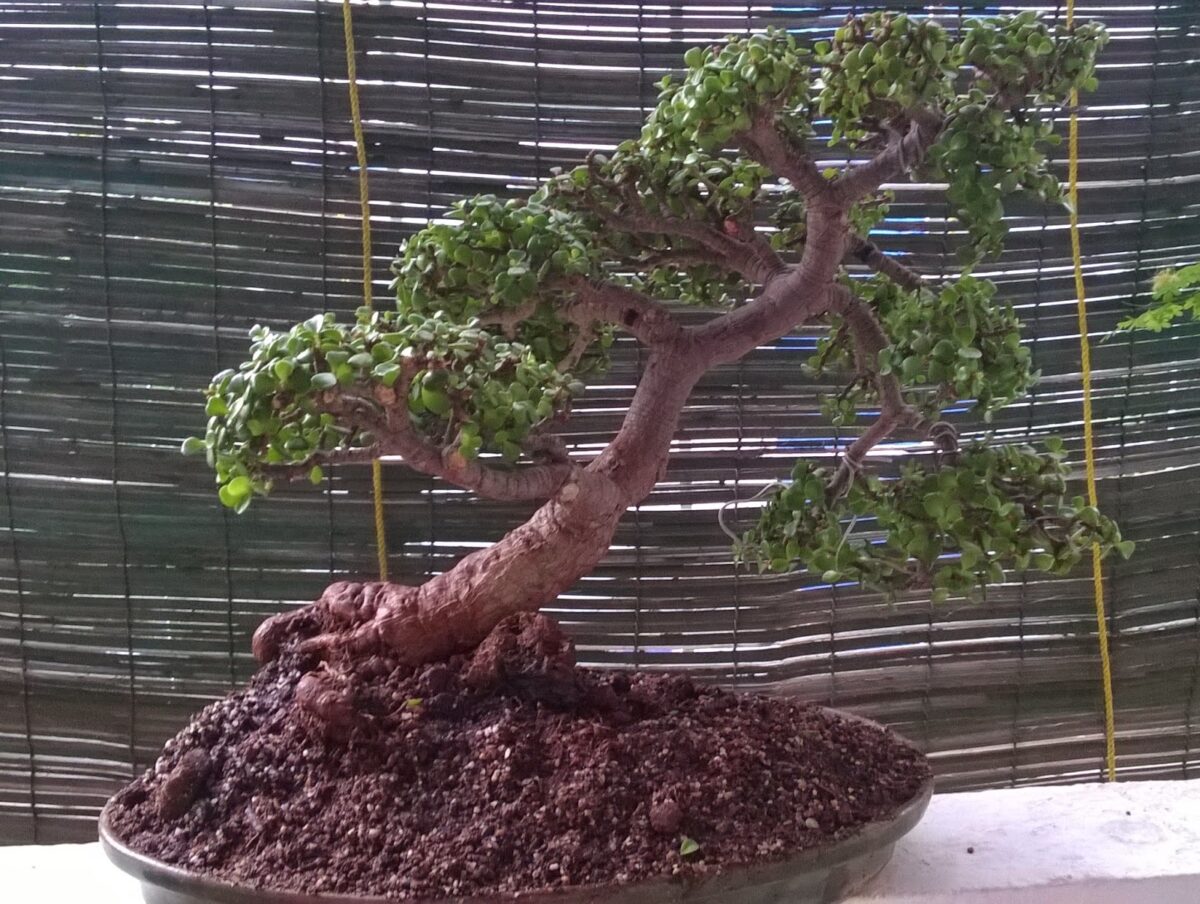 My Jade that is still has some way to go…
B is also for Botanical Gardens. Pune has its share of those but sadly despite so many botany stalwarts and botany enthusiasts (not students!), these gardens could have be in better shape. Almost every Science college has one and I have visited many of those. The one that stays with me for sheer diversity is the Fergusson College Botanical Garden. My 'Here Maps' shows me a botanical garden at Spicer College but no one seems to know much about it. I shall have to find out soon…
Have you visited a bonsai garden or a botanical garden? Do share a link in the comments below.
Thanks!