Chittaranjan. A name with a wonderful ring to it. I remember it from my school days from the Chittaranjan Locomotive Works which is an electric locomotive factory. So i looked forward to visiting a park by that name that was almost in my neighbourhood. Often, this park hosts music and literary programs and that must surely be a divine experience. The combination of soul stirring notes (or words) under dense shadows of towering trees and bird songs would surely raise goose bumps.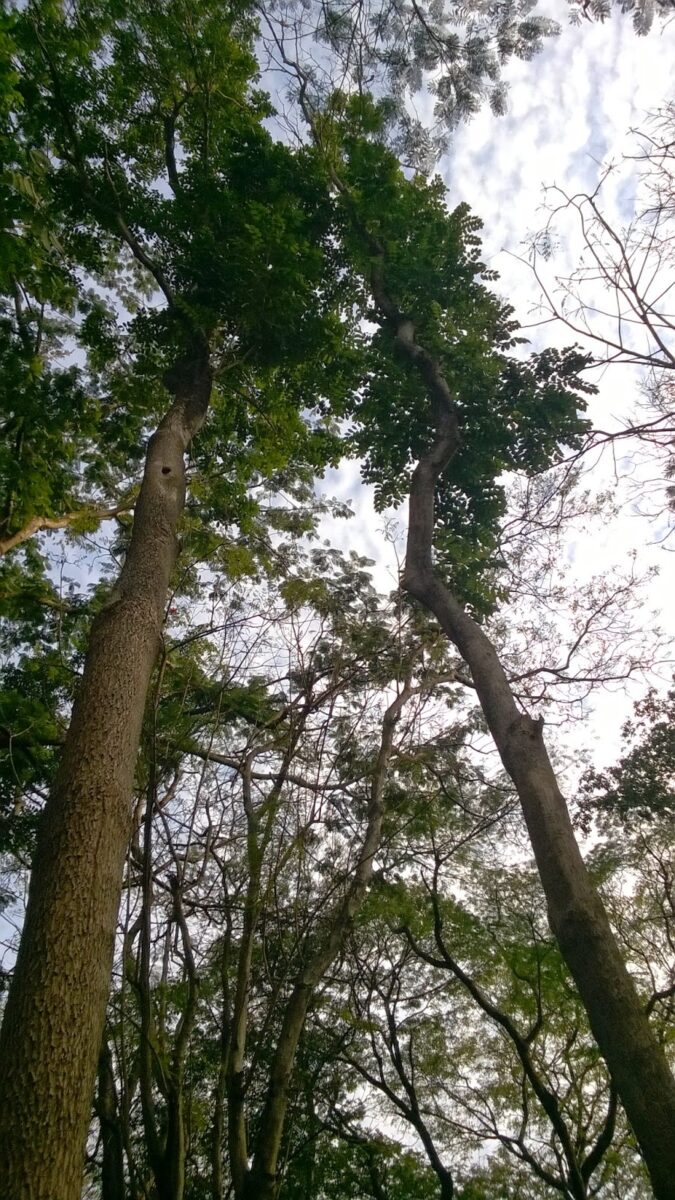 Trees were the lasting impression at the Chittaranjan Park. It is located next to a 'nullah' (canal or small urban stream) and obviously is an old garden. It has a tiled pathway along the perimeter that serves as a walking track. Obviously I got into the way of the regulars, with my frequent halts for photographs or tree identification! I suggest walking in the same direction as the majority and a similar pace to avoid exasperated looks from regulars (many of whom were wearing masks for some reason). Want to pause? Then just step into the adjacent lawns. This track is thoughtfully marked for distance covered and there is a 'fitness chart' of sorts at one end.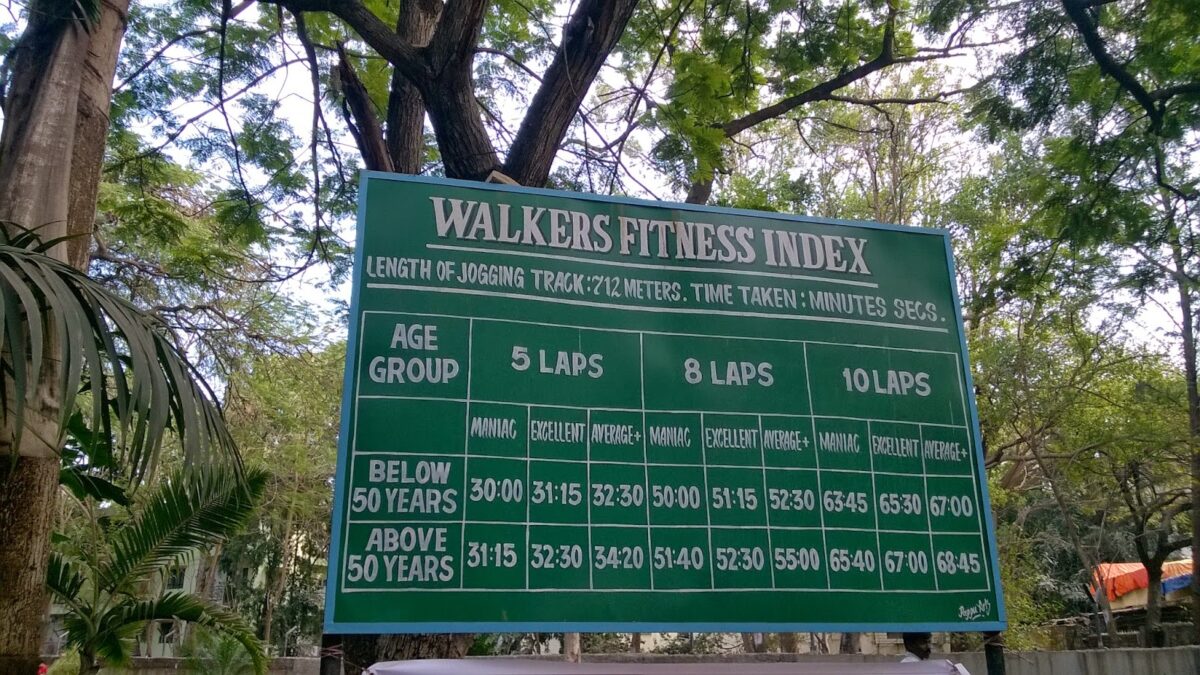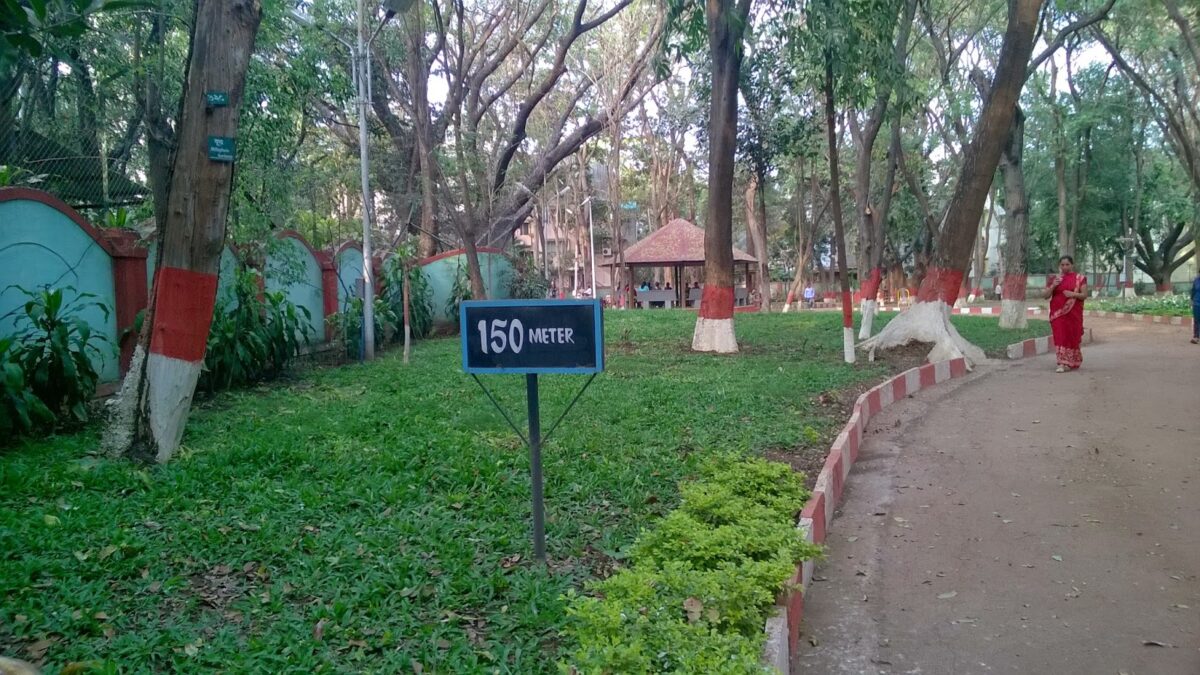 The Chittaranjan Vatika also has a mock traffic training area. I am not sure whom it is meant for really, but it has signals, road signs, intersections and so on. From what I saw, it was reduced to a spot for a photo-op or play or resting/walking zone. I do wish more would take advantage of what it's meant for…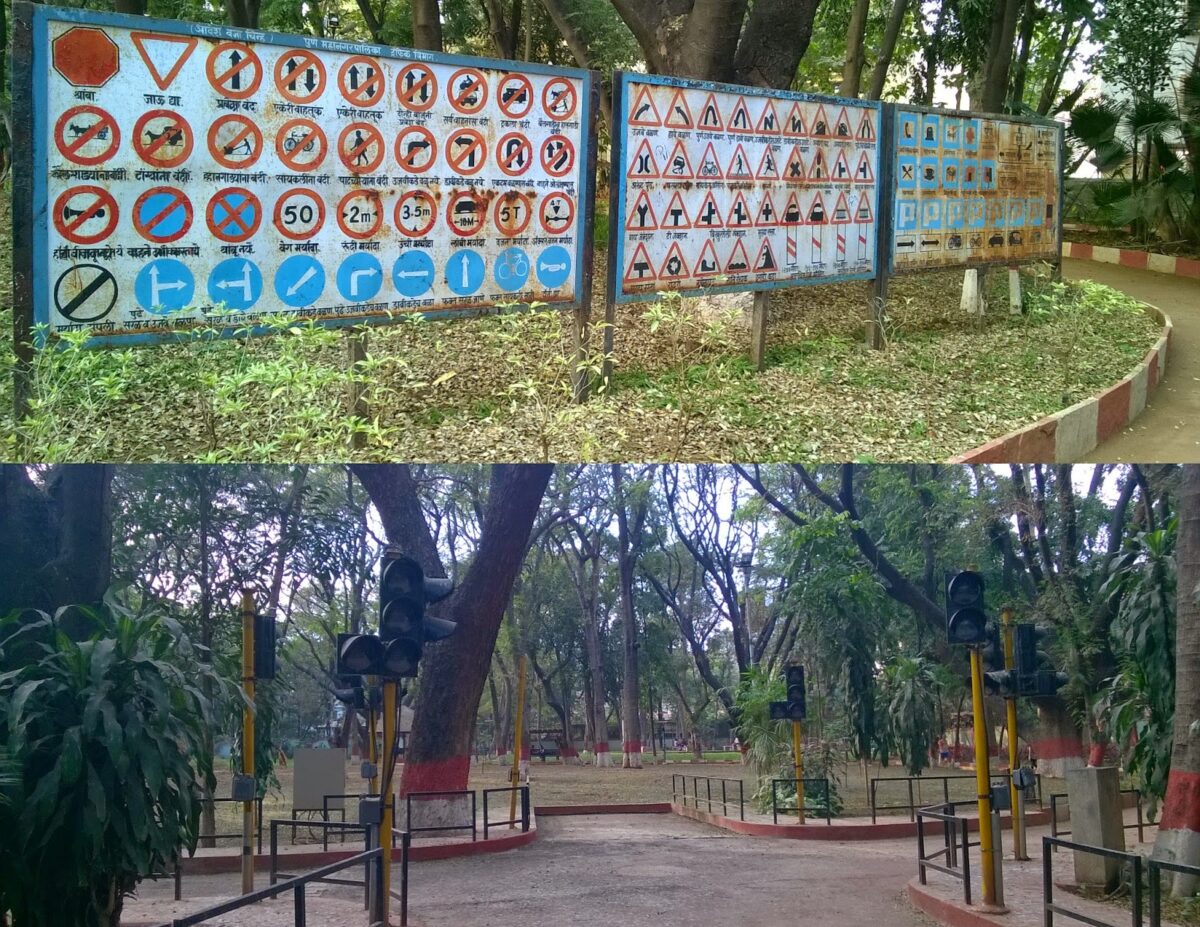 The park is home to the a library called 'Vasundhara Vachanalaya' which seemed a really cool idea. Borrow books and read them in this garden. Perfect! The kids play area was buzzing with activity.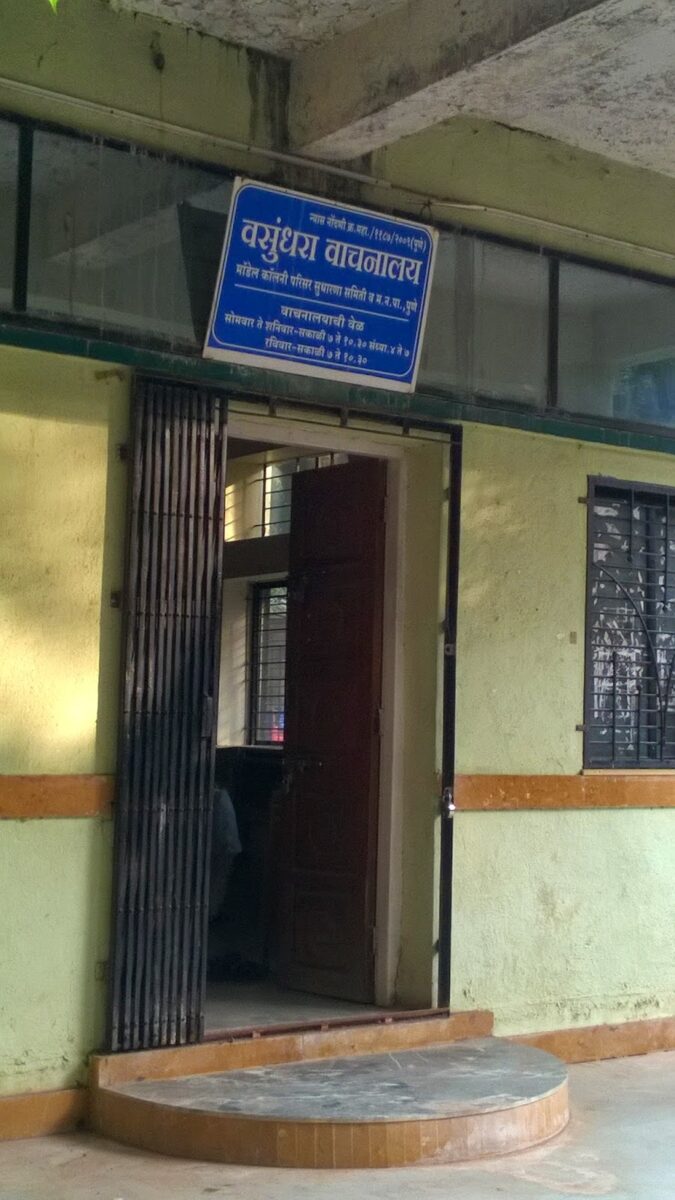 Many trees in the park are labelled which should help newbie tree lovers. Here are few trees that I identified: Saraca asoca, Khaya, Parkia biglandulosa, Sanmea sanamea, Spathodea campanulata, Kigelia africana, Alstonia species, Peltaforum species, Ficus species and Casuarinas. There are many more, which I leave you to spot and ID.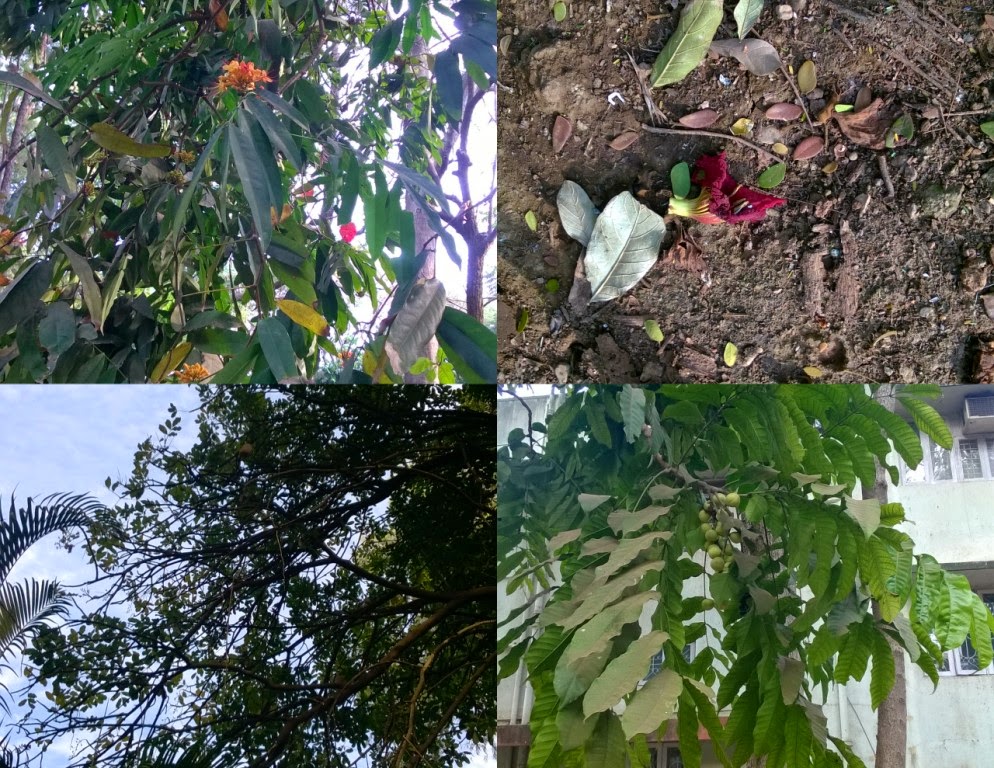 Seeta ashok, Kigelia, Rohitak
Do sit a while and enjoy the sound of gushing water in the adjacent nullah. The occasional breeze sets the wind-chimes tinkling in a nearby home. All in all, a wonderful garden in Model Colony, Pune.
Cheers!
Info:
Entry Ticket: Nil.
Timing: 6AM to 10AM and 4PM to 8PM
Parking: Available
Drinking water: Available (quality not checked)
Rest rooms: Available (quality not checked)
USP: Library, Traffic training signs
Location Map here.