Welcome!
I am writing about herbs in the 2016 April AtoZ blogging challenge. Most of the herbs written in this series are those I have seen or used. Today's herb is one that I had seen many moons ago at my grandmother's home and I am sure most of you would have heard about it or seen it.
G is for Gulbakshi which is the Marathi local name for a pretty trumpet shaped flower called Mirabilis jalapa or the Four O Clock Flower. It belongs to the Nyctaginaceae family. Though a native of Peru, it is quite common in India and seems happy here! It is said to be a herbaceous perennial with ovate leaves. The showy flowers bloom late in the afternoon (which may explain its common name) and stay open till the next morning. Strangely, one plant may bear flowers of more than one colour.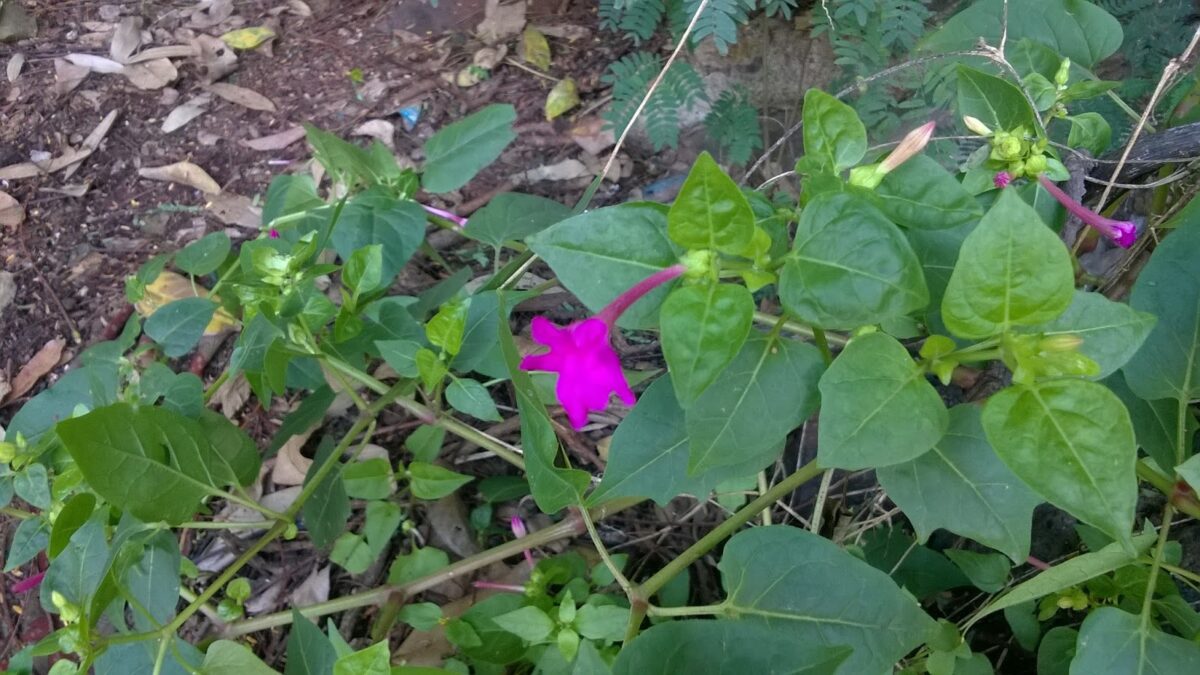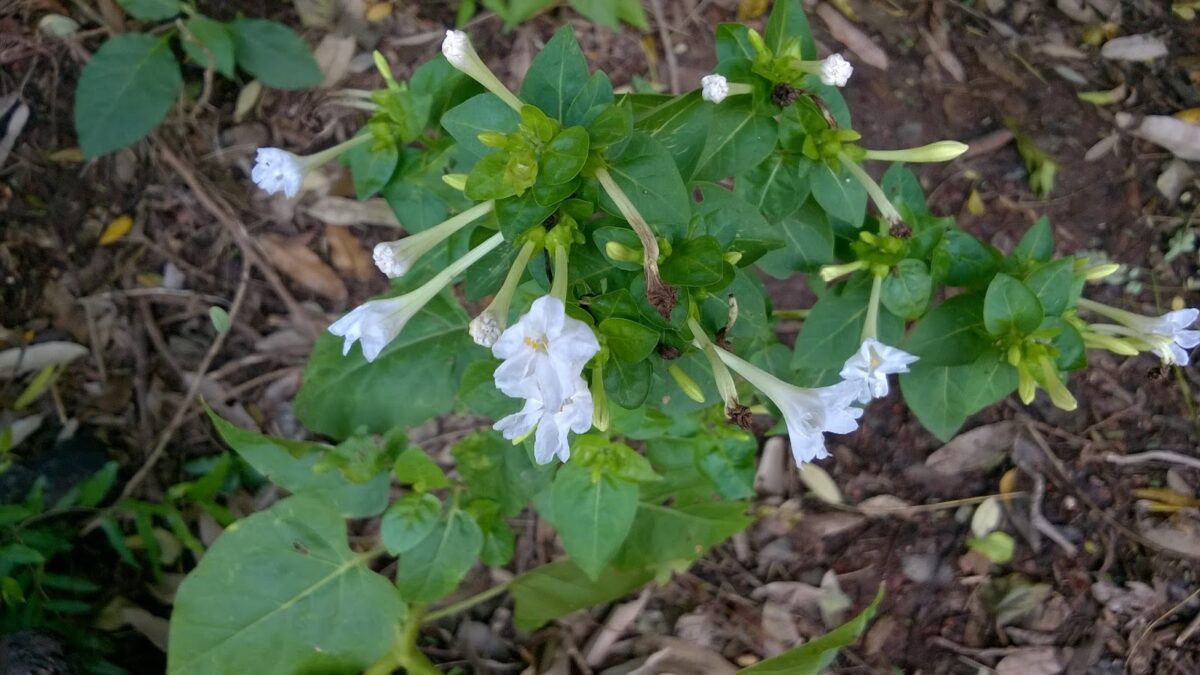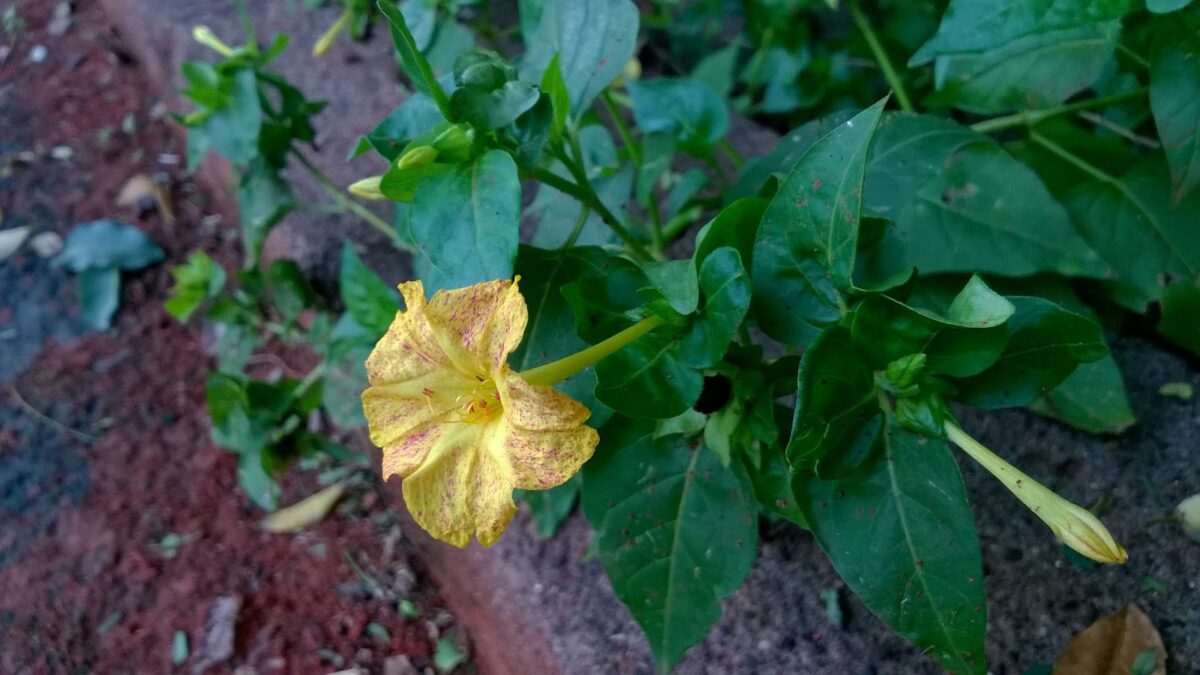 The blooms have a long 'stem' hence they can be braided together to form a floral garland without using a needle and thread! Try it the next time you have more than three Gulbakshi flowers!


Some flowers bloom at a specific time of the day and here is an interesting article about using blooms to create a living flower clock!


Gerbera is yet another herb with flamboyant flowers and is popular with florists. They are long lasting and lend themselves to arrangements of many types. This is native to South Africa.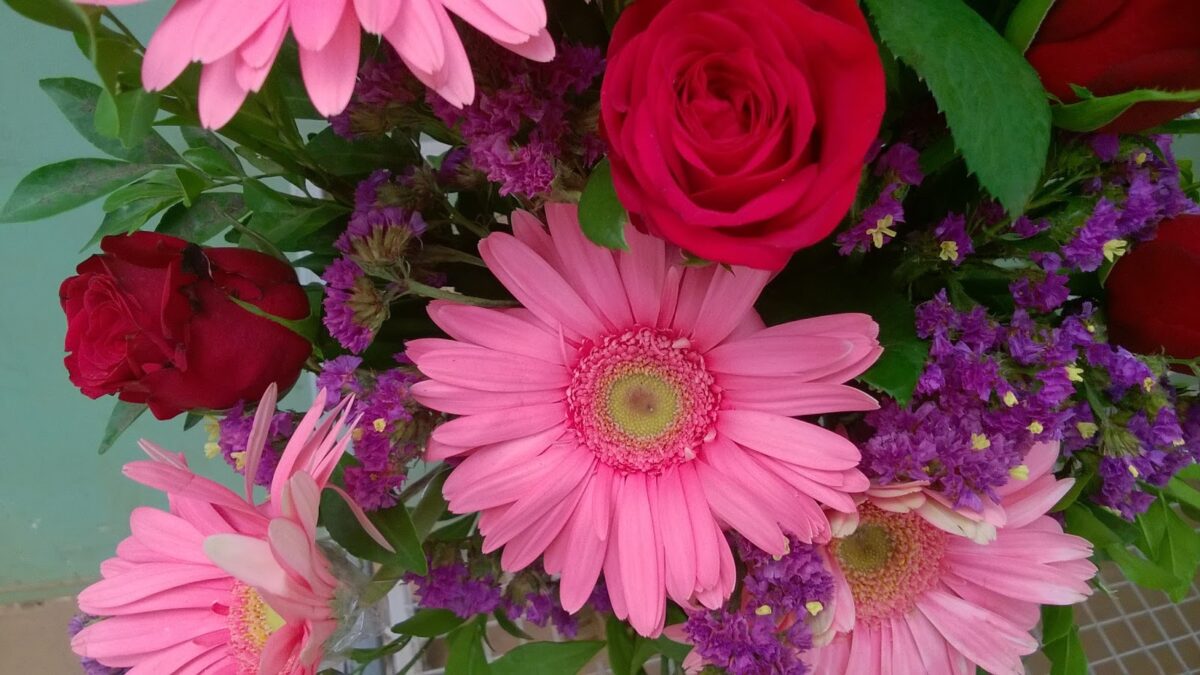 The pink bloom in the centre is Gerbera
We are nearing the end of the first full week of the 2016 blogathon and its been a hectic time so far. How about you?
Happy blogging!