I am writing about herbs in the 2016 April AtoZ blogging challenge and its only the second day. Here is what B has in store…
Walking up to the hill near our home is a part of my regular exercise, and observing the plant life there has been an addition over the past couple of years. 2015 saw less than normal rainfall which meant I could enjoy the hill during the monsoon months as well. The weather did allow for plenty of herbs to grow and I was happy to spot several as they bloomed. A few tiny plants (only about 8″tall) with brilliant yellow blooms caught my eye and when I tried to examine the leaves, they 'closed' as do the leaves of Touch Me Not (Mimosa pudica)! Whoa… these leaves were sensitive to touch, a wonderful surprise indeed!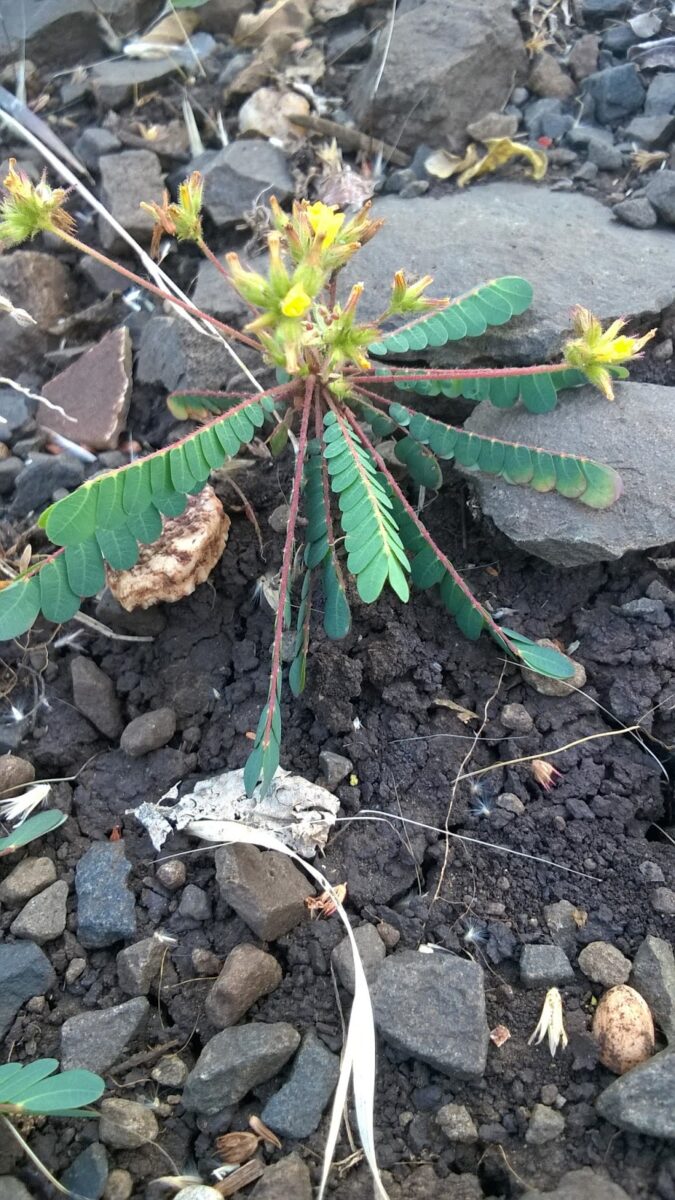 This made it easier to identify the plant. My research shows that the herb is of the Biophytum genus and is either Biophytum sensitivum or Biophytum reinwardtii of the Oxilidaceae family. The difference seems to be in the leaf arrangement and leaflets and flowering season. I am happy to have narrowed down my search to the genus level. I would need help to zero down further…


I have used an app called Flowers of Sahyadri to shortlist species for identification solely using flower colour and season as the filters.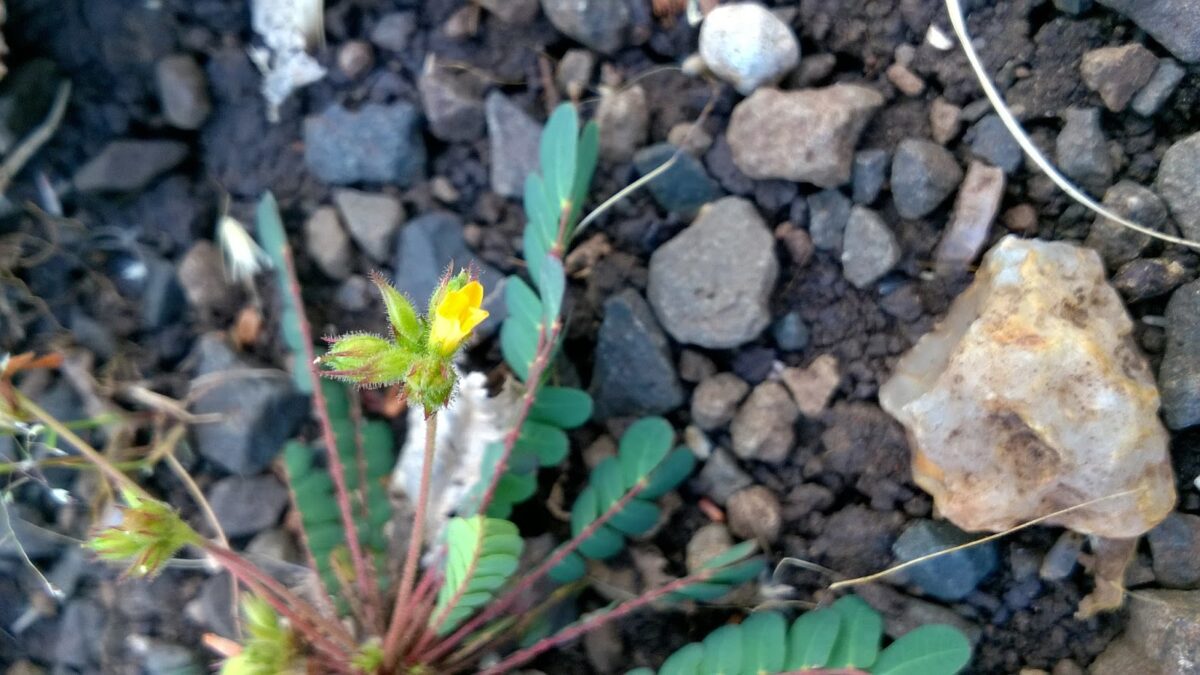 It is said that the flowers of B sensitivum are an important part of the Pookalam which is a rangoli made with flowers in the state of Kerala in India (where this plant is called Mukkutti).B reinwardtii also grows up to an altitude of 1000m. Both these species are native to India.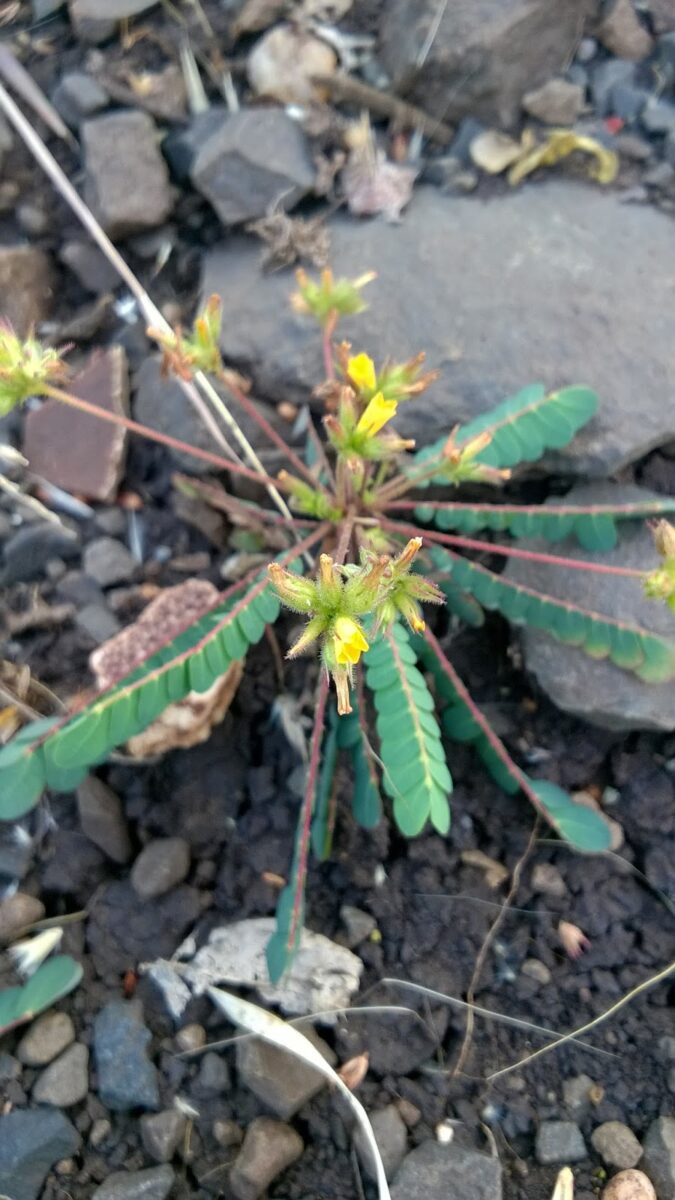 What plants have you noticed in your neighbourhood?
Tomorrow is a Sunday, our first 'holiday' in this AtoZ…
Hope to catch up on many interesting blogs out there.
Take care!