My city, Pune, is lucky to have many hills (called tekdi in Marathi) within the city limits itself or should I say, the city has grown to engulf the hills and now threatens their very existence. I have many posts about the Vetal Tekdi but today I introduce you to the Dhanori Hills. These hills are in the periphery of Pune and overlook the airport.
Compared to Vetal Tekdi, this area is almost tree- less.. almost because there were just a handful of young trees growing there. You can see what I mean in this image.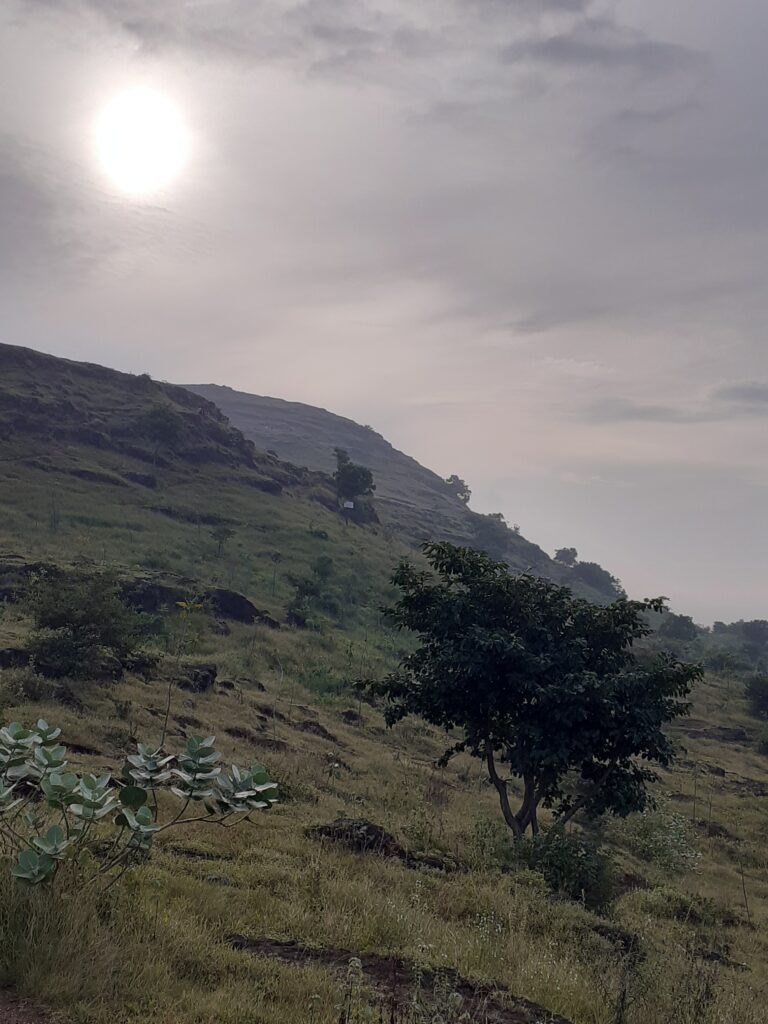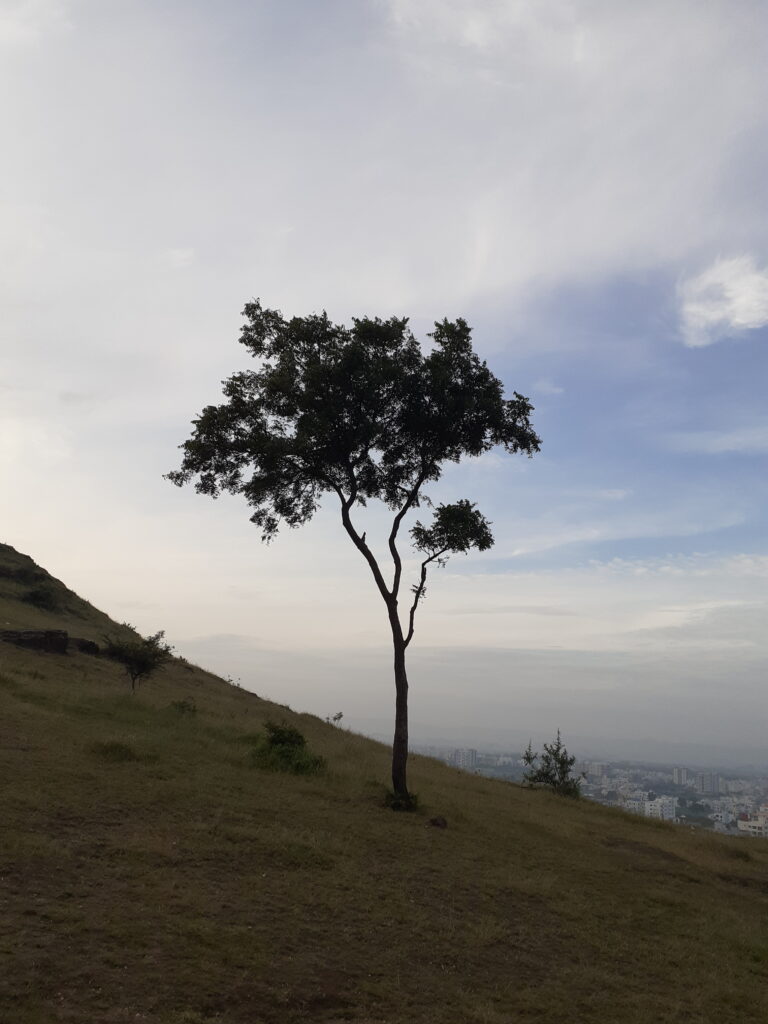 We had to drive quite a distance to reach this spot and seeing the almost lonely tree, I found this to be a perfect quote.
If you know a lonely tree, go and visit it even it it takes miles to walk there! Because lonely tree is a great monument of strength! — Mehmet Murat ildan
The climb is easy in parts but some parts are really tough on the knees entailing huge step-ups. There is a series of three hillocks with a flat portion after each that leads to the next climb. The fourth hillock has a small temple that is a very calm and serene place.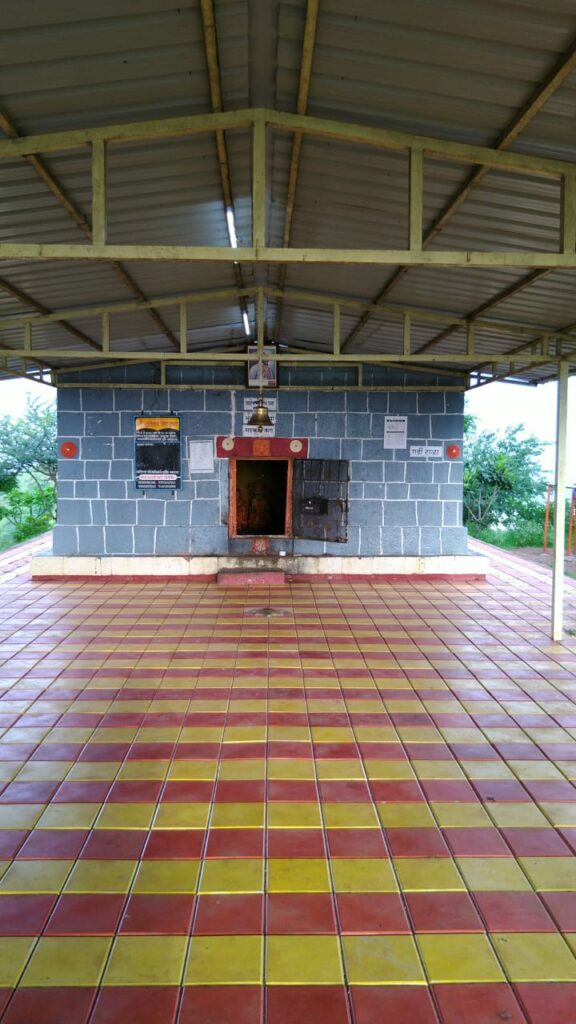 The twin domes of the Dighi Hills (located at some distance away) can be spotted all through the climb up.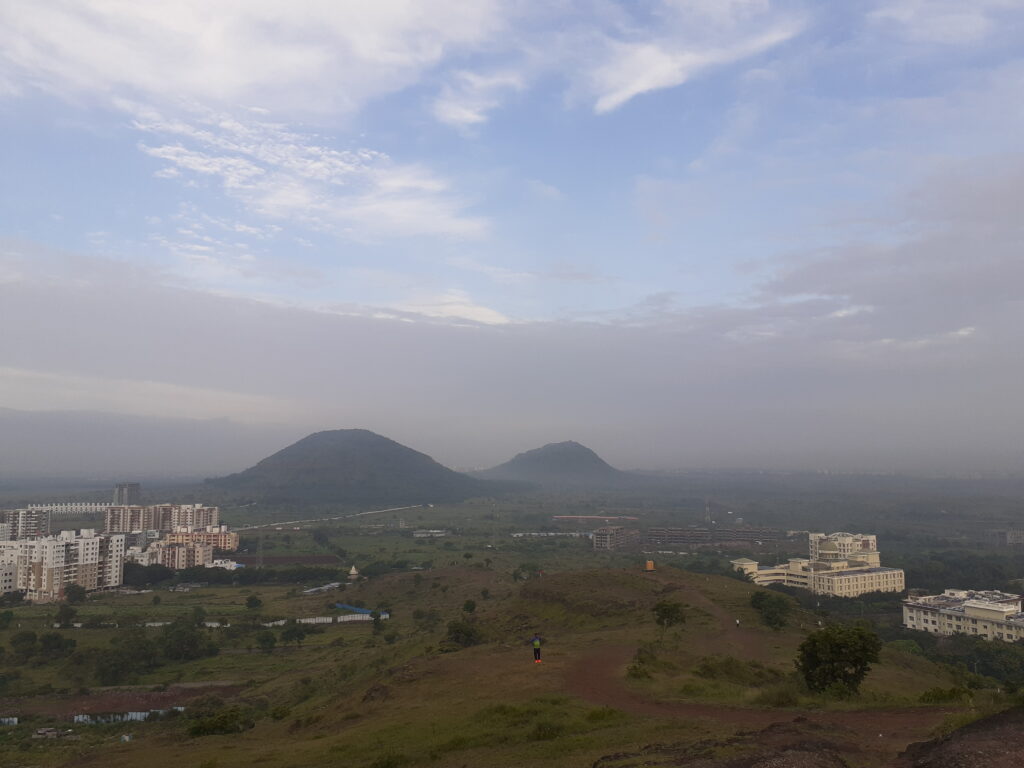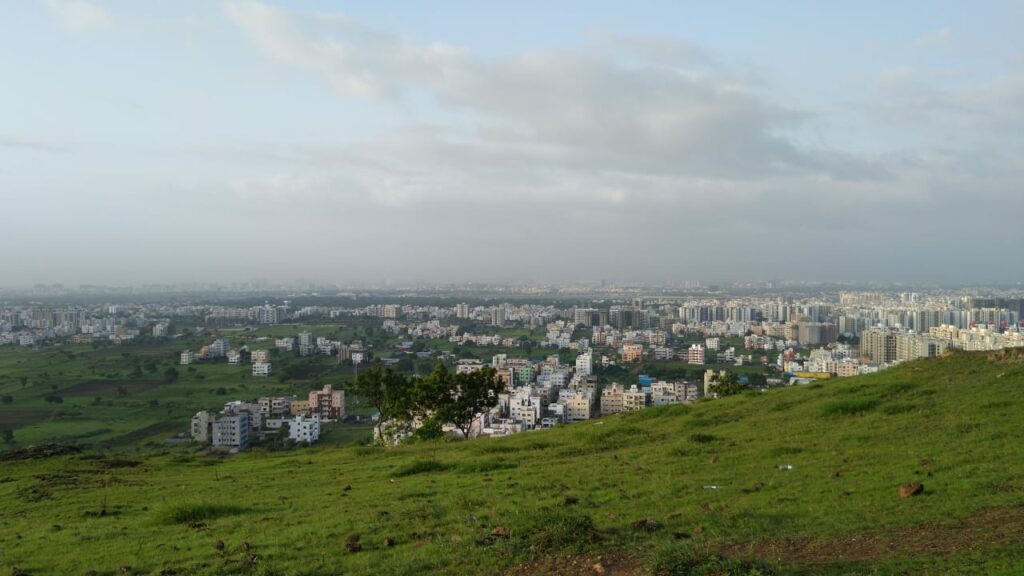 Travel opens our minds to many things but I think its also important to explore different parts of the city/town we live in. One never knows what surprises it will throw up!
I am joining Parul in her ThursdayTreeLove bloghop. Do head over to see some fantastic trees from around the world. Better still, join in!