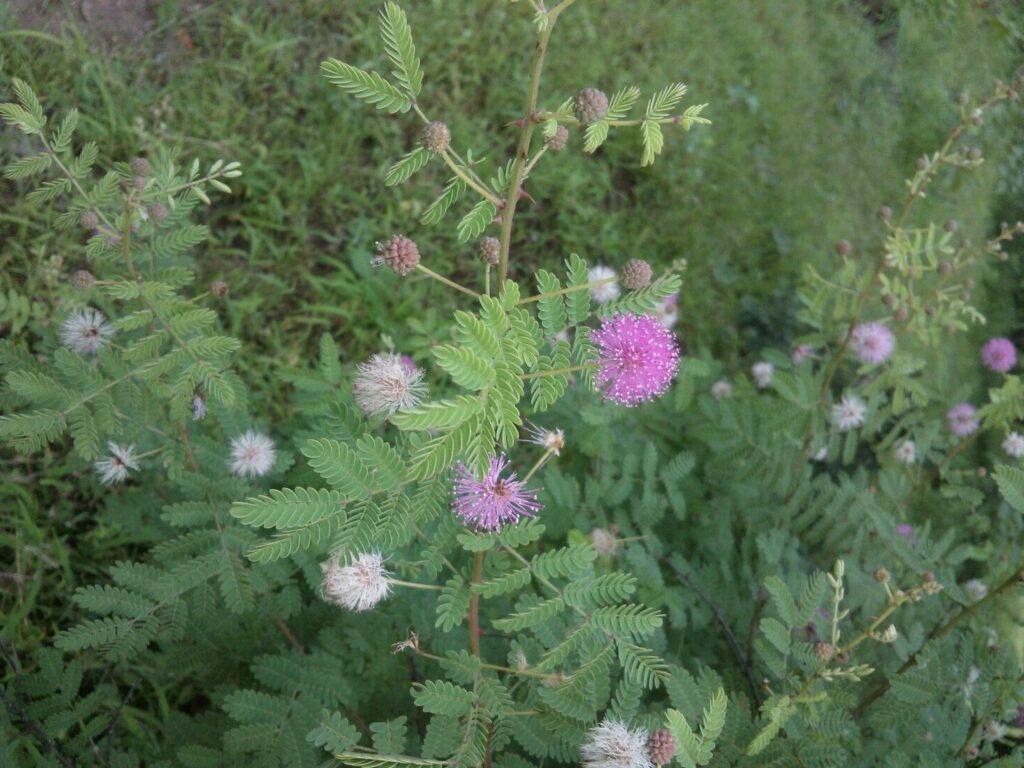 These cute pink ball like flowers can be quite misleading. They look like Touch Me Not flowers but the leaves do not respond to touch. Further, this is a shrubby plant whereas the Touch Me Not is mostly a ground hugging herb.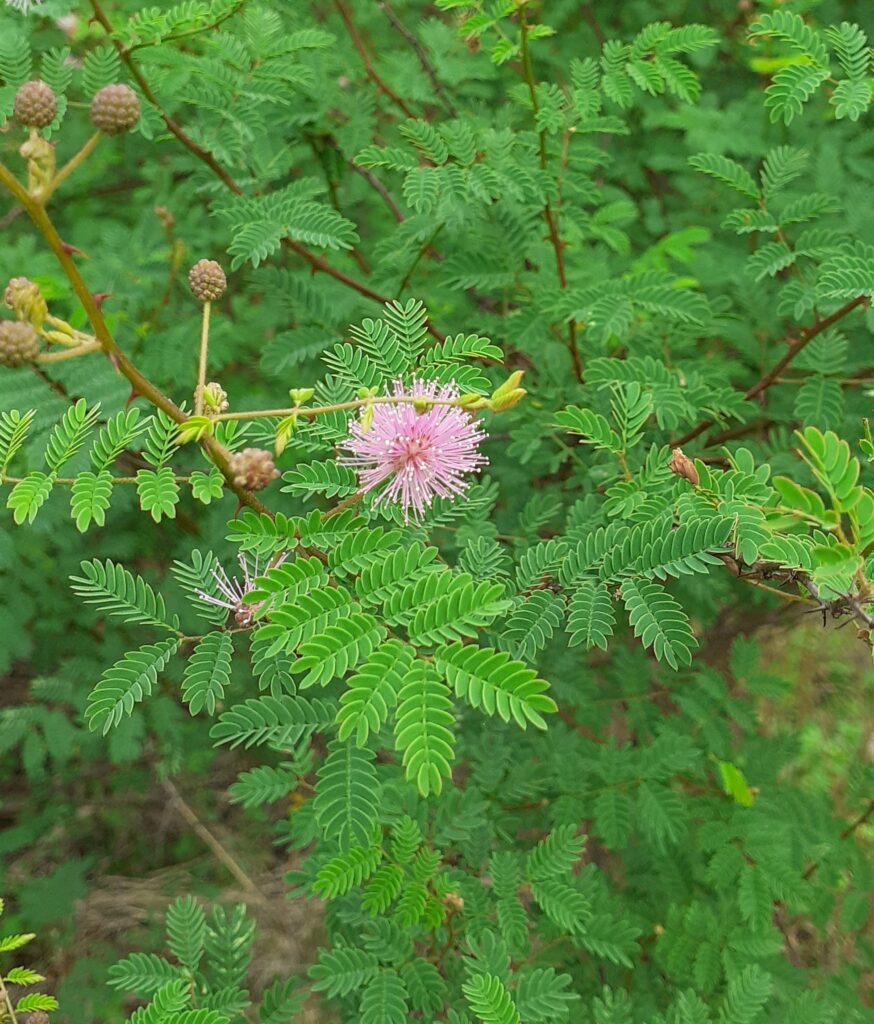 With no further suspense, let me share that this plant is Mimosa hamata – a 'cousin' of the famous Touch Me Not. Both belong to the Mimosaceae family and to the Mimosa genus. It is common on the hills of Pune and the pretty flowers demand attention from afar. They are not fragrant and the plant has hooked prickles which means one has to be careful when trying to take photographs!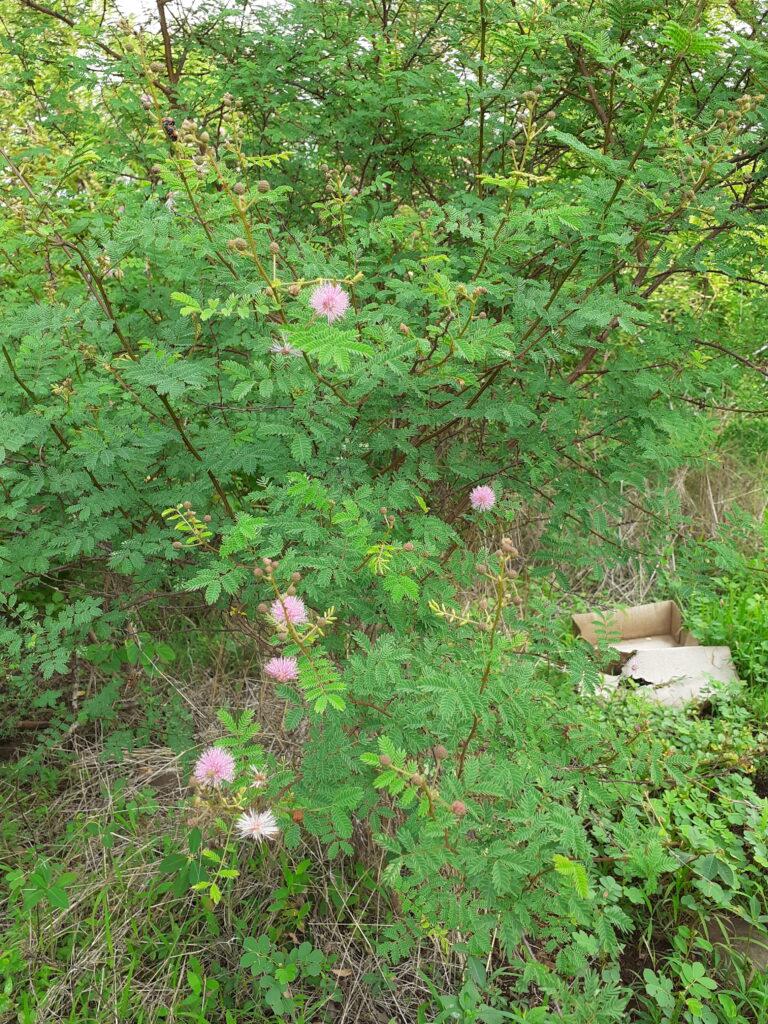 We meet several such plant cousins. The Jasmines are all 'related' if I may say so.. They belong to the same Genus. Which other cousins have you met?
🙂
I am joining Parul in her ThursdayTreeLove blog hop. Do head over to see some fantastic trees from around the world. Better still, join in!