For a very long time, I thought that rubber that is used in various industries (to make tires, footwear, pipes and so on – just to name a few) comes from the Rubber Plant. To my chagrin, I realised my mistake quite late in life! The domestic ornamental Rubber Plant actually belongs to the Moraceae family and is Ficus elastica.
Commercially, rubber is sourced from Hevea brasiliensis that belongs to the Euphorbiaceae family. This tree is native to South America but was introduced to India by the British and is now grown extensively in southern states of India. Latex collected from these plants is processed to make various industrial products.
The deciduous tree has a leafy crown of trifoliate leaves. Wild specimens can live for up to 100 years but those grown in plantations are replanted earlier as latex production falls. I saw several plantations a few years ago in Kasargod, Kerala. Here are a few images.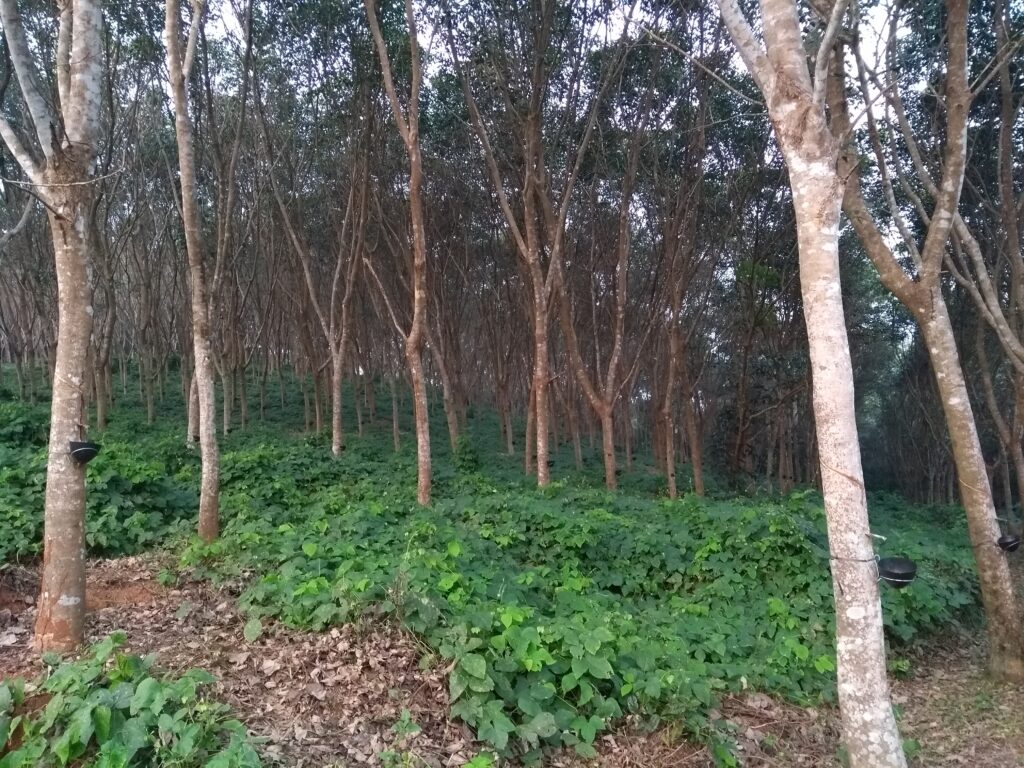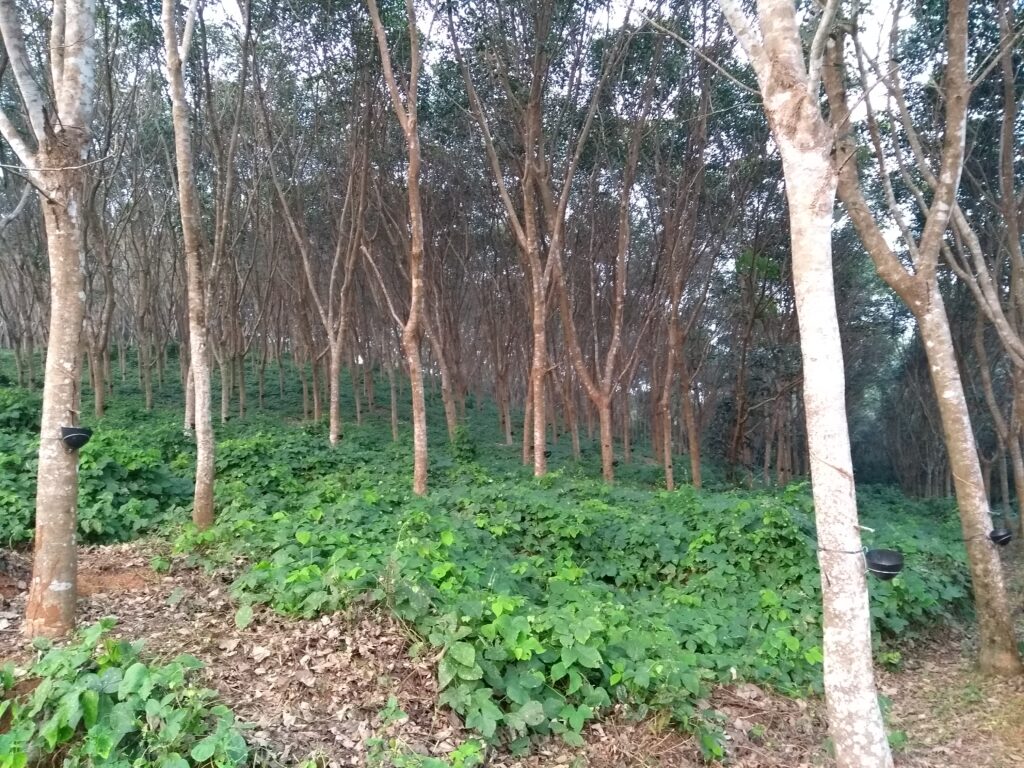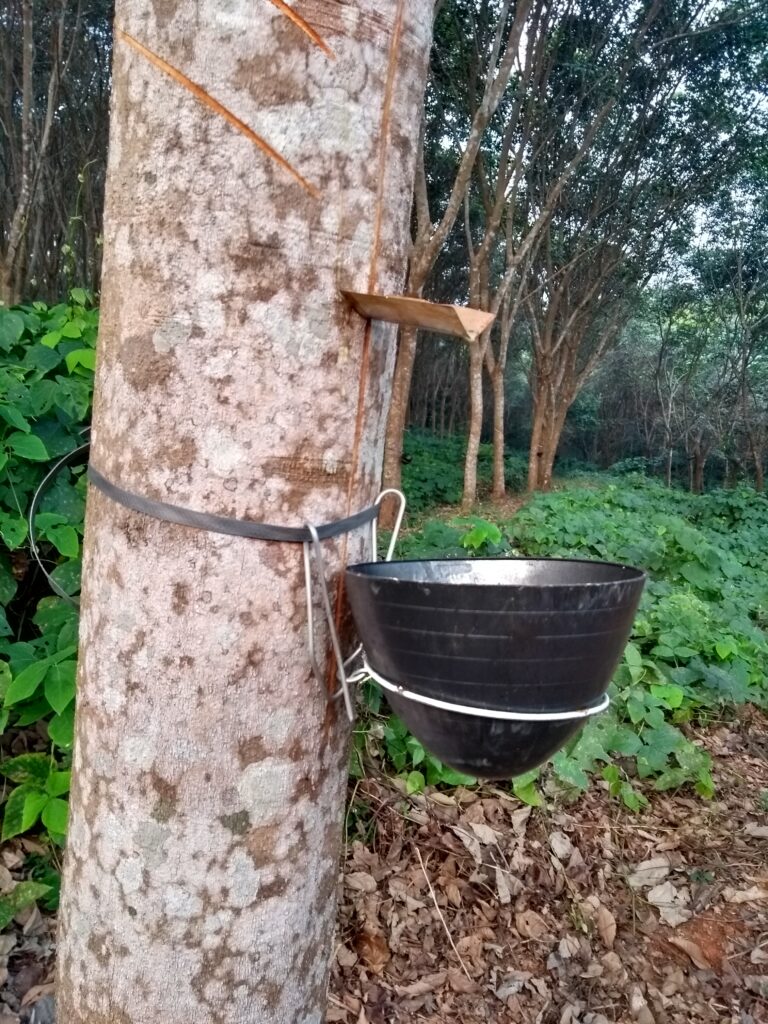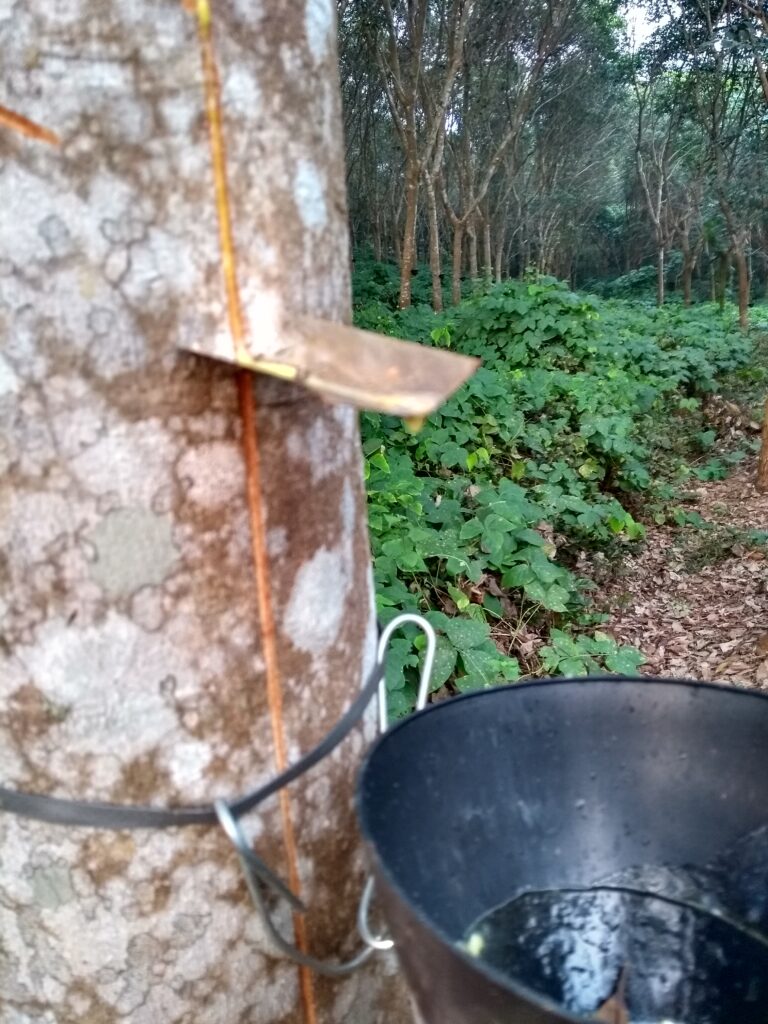 Here is a Wikipedia article that gives detailed info about the chemical nature of rubber, its processing and so on. Little do we realise that plants provide the raw material of so many important products in our lives.
It is interesting to know that many plants have influenced history. Prof PK Ghanekar has written the book इतिहास घडविणार्‍या वनस्पती (means Plants that have fashioned history) wherein he has described many such varieties and Rubber is one of them.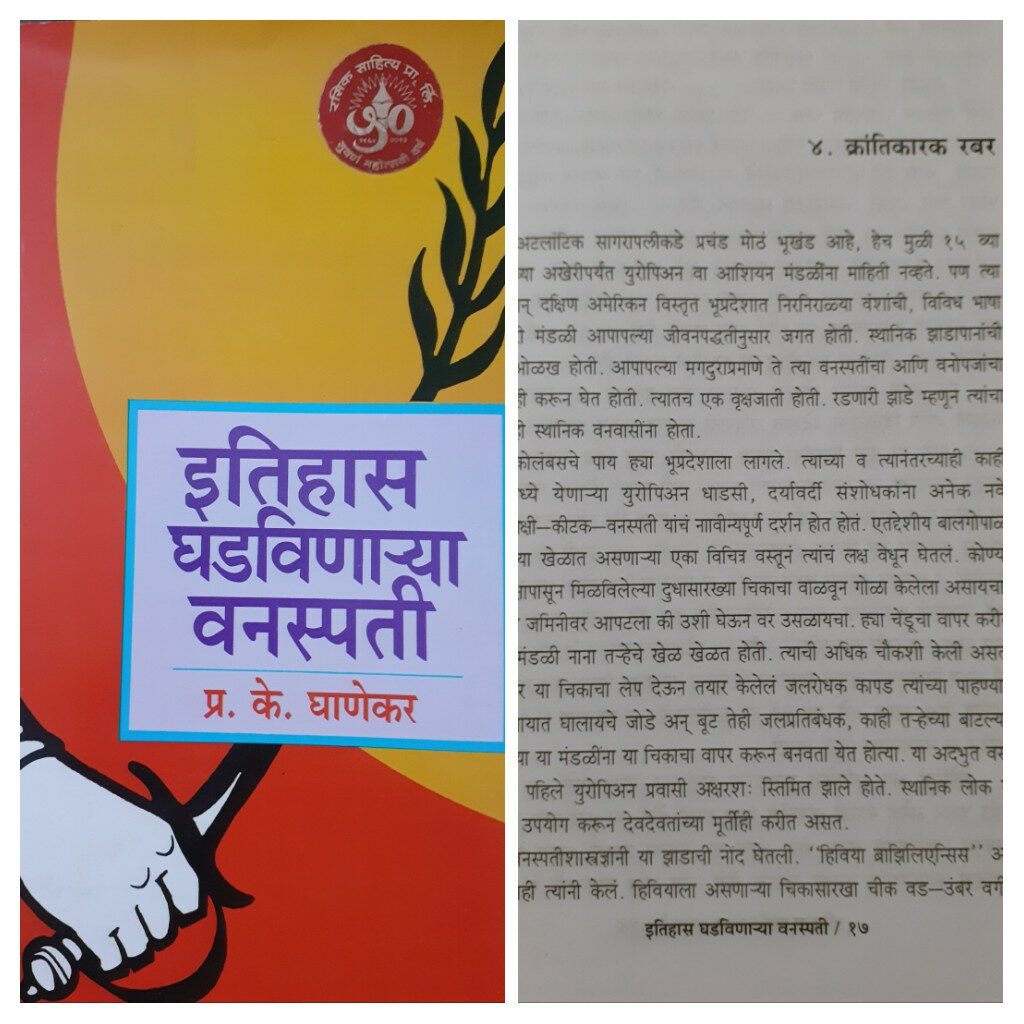 Have you seen the Hevea brasiliensis?
I am joining Parul in her ThursdayTreeLove bloghop. Do head over to see some fantastic trees from around the world. Better still, join in!