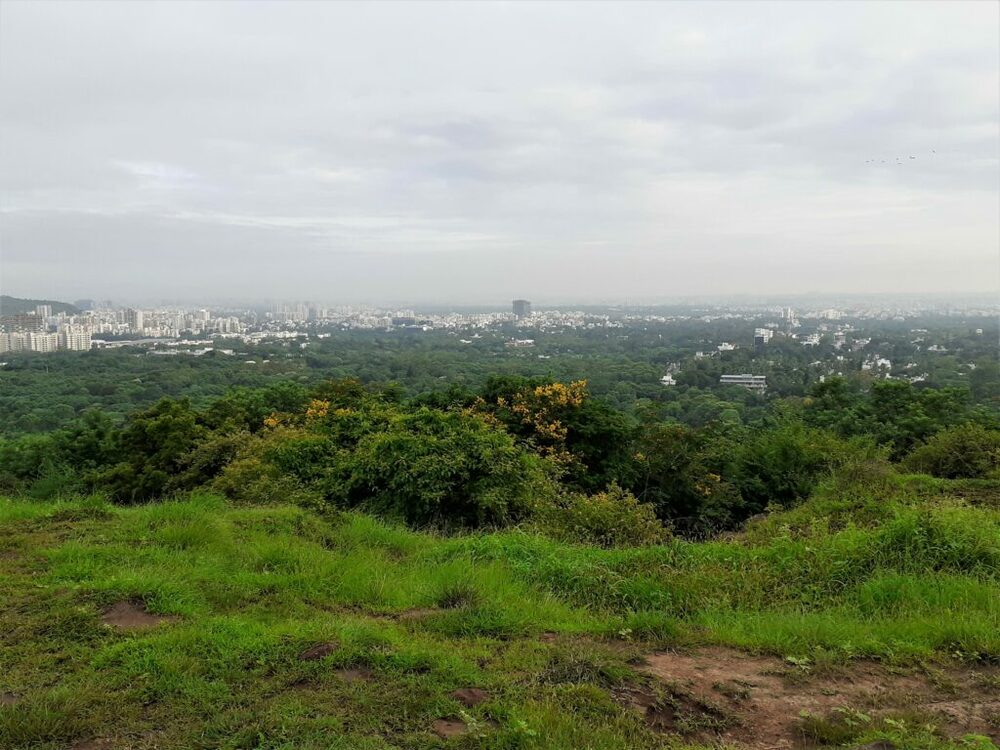 What do you first see in this image? I know you will say trees.. we are on ThursdayTreeLove after all!! And you are right!!
Normally I would have admired the clouds or the view but this time the yellow blaze caught my eye. So much so that I walked an extra 500m to reach this tree.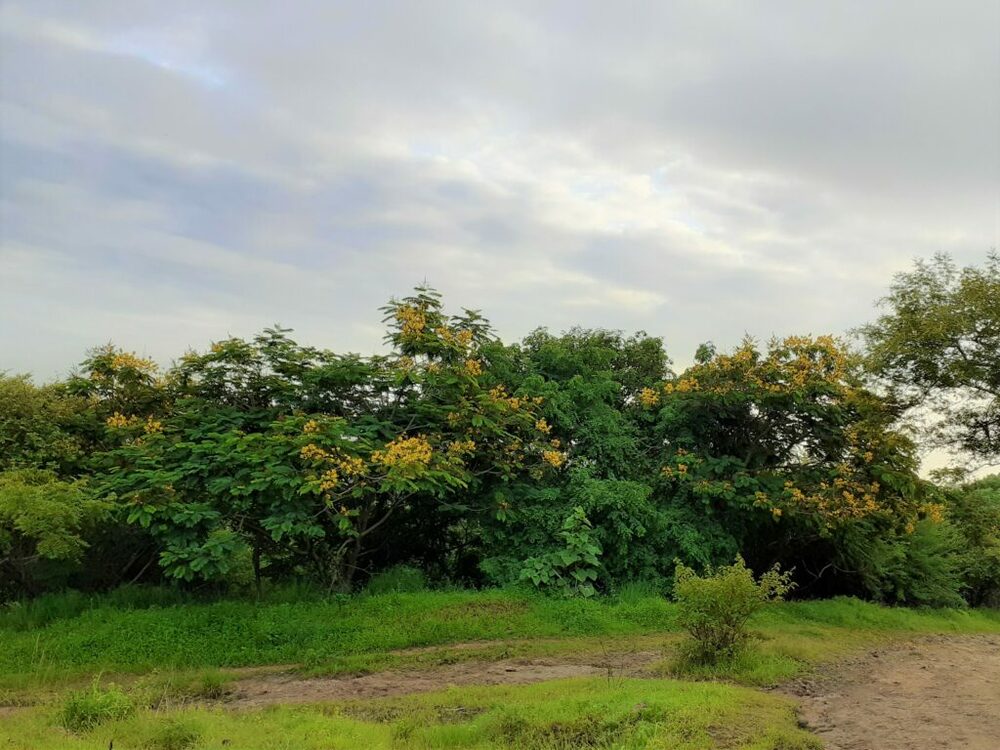 There grew a row of Peltophorum pterocarpum and all were in bloom. Their blazing yellow flowers were the head turners that day. This tree belongs to the Caesalpiniaceae family and is known as Copper Pod Tree. It is a common avenue tree in Pune and its dense green foliage is made up of pretty feather like leaves . Its fragrant flowers give way to rusty red pods hence the local name Copper Pod tree. The Peltophorum looks wonderful in bloom as well as when full of these coppery pods.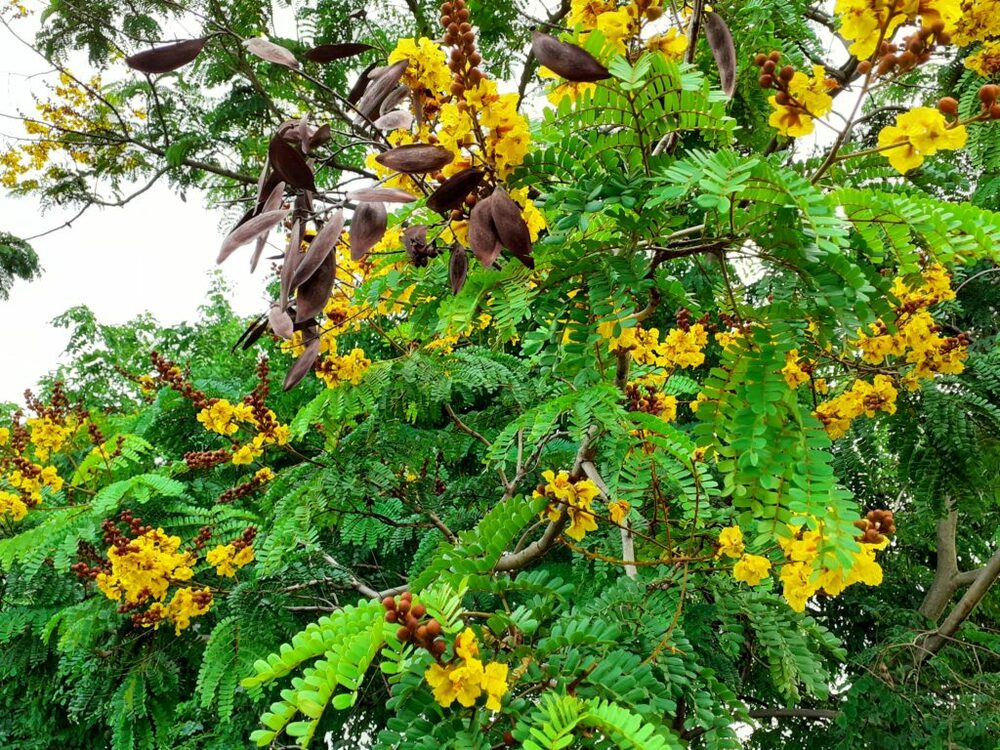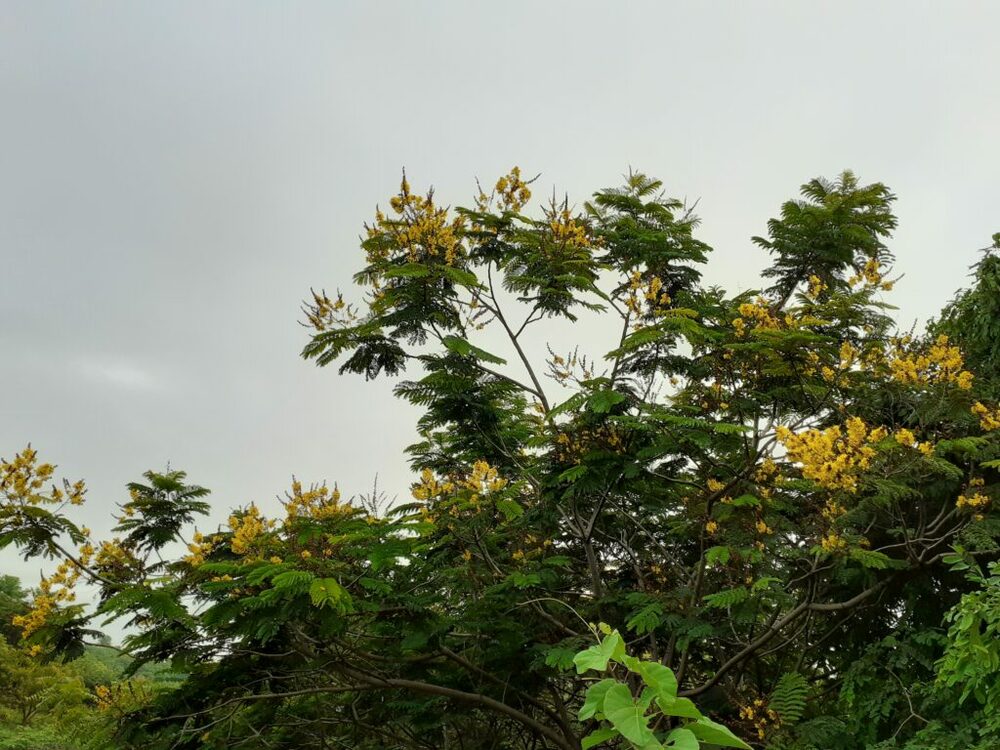 As I said, this is mostly an avenue tree which means one cannot really sit under its dense cool shade or enjoy its fragrance … It is all in a days work for the Peltophorum to lay out a yellow carpet for morning walkers..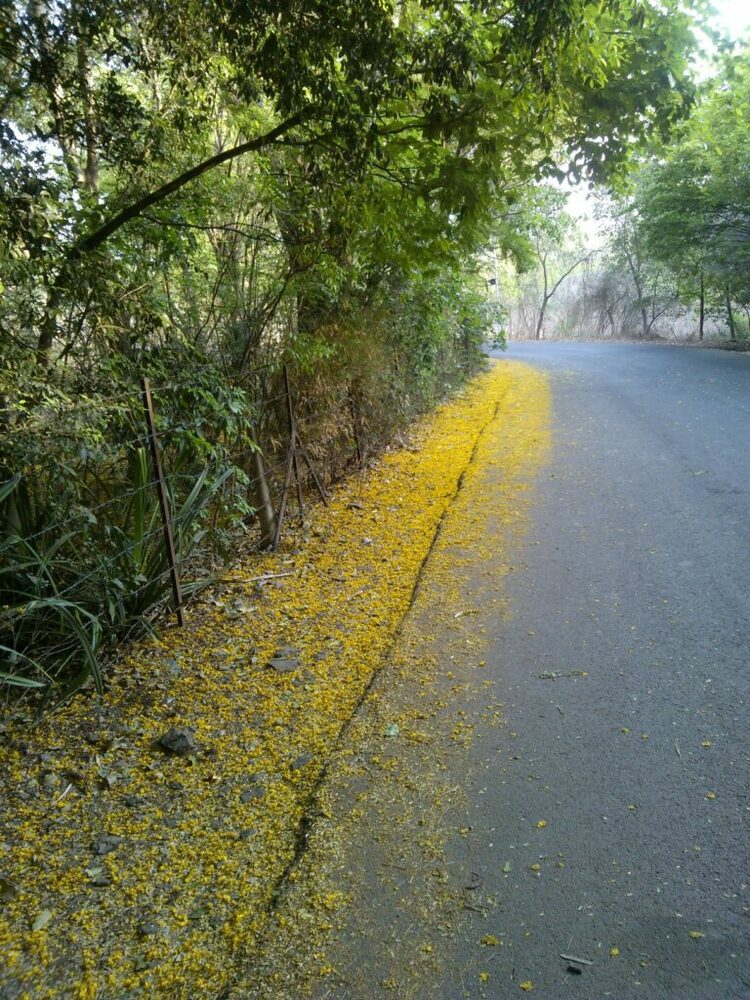 Have you seen this majestic tree and enjoyed the fragrance of its blooms?
I am joining Parul in her ThursdayTreeLove blog hop. Do head over to see some fantastic trees from around the world. Better still, join in!