Hello! Welcome to my seventh attempt at the April AtoZ blogging challenge. My theme this year is Experiences of a first time grandmother! Some sweet, salty moments and learnings! My posts are totally based on what I felt (may even border on rants) and are not meant to be a guide.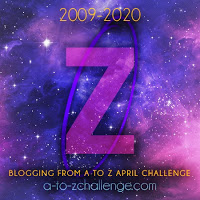 Zone Out
When I look back, the day when Daughter went into Labour and next 2 months are a blur. On the one hand time seems to have flown yet all days were almost identical.


It was a period of intense happenings in our country.. major political decisions had been taken which naturally generated much discussion among friends and family.


I had Zoned Out.
Switched off from the world.


No reading newspapers or watching News on TV. No time for Facebook or Twitter. All my time and energy was spent on the newborn and first time Mom who we were hosting!


These were precious moments that would occur only once in our lives..



And you know what, I realised I was not missed in the big world outside. Life went on – Trees blossomed, the Municipal Corporation functioned, the Stock Market fell and rose, roads got repaved … you get the drift..I did not miss them either..


In fact, I was so peaceful. So much so that I have decided to keep zoning out more often. Reduce the stress. Stay happy. Enjoy being a Grandma!!
Have you tried zoning out?
I am sure my thoughts may cause a deja vu to some of you especially someone who has hosted a new born. I would love to hear from you!

See you tomorrow folks!

Here are links to my previous AtoZ attempts.
2013 Mixed Bag
2014 Exercising For Fitness
2015 Gardens of Pune
2016 Herbs
2018 Contemporary A to Z
2019 Caring for the Caregiver
Disclaimer: My posts do mention some products or service providers but these are not sponsored and not meant to be an advertisement.