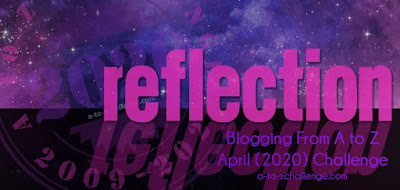 Hello! This is my seventh attempt at the April AtoZ blogging challenge and my was Experiences of a first time grandmother!
Some sweet, salty moments and learnings!
In case you have missed out, you can catch up here.
Congratulations to all awesome bloggers who have completed this challenge. This year is unique as all of us around the world are facing the Covid19 pandemic.


Luckily, the Internet Gods were kind enough to allow me to schedule, post and comment on many posts. The AtoZ master list listed 510 participants and 89 bloggers revealed their theme on the #BlogchatterAtoZ Theme reveal and I saw 144 awseome posts on the first of April!! Obviously I still have a lot of catching up to do, something that is top of my to-do list.


I had delayed my decision to participate (its my seventh attempt) and once I did, I went into a frenzy of writing and managed to schedule all my posts much ahead of time. Y turned out to be most difficult and I was gasping for ideas till the last day! My posts were not image-intensive as it was more about my feelings and emotions and I did not make the effort of looking up memes to accompany the posts. Does it indicate a certain weariness? I cant say really!


Visitors to my blog were generous with their comments and I Thank all of you! Even if you have not commented! 😉


Across all the challenge, I saw the popular themes related to writing, books, travel, cooking and best of all, I found 4 blogs about babies/kids and one by a grandmother one about future grandkids!! Yay! I was not alone!!

Here they are..
This post is incomplete without mentioning Quilting Patch Applique by Frederique.. She posted outstanding quilting work and has even suggested an awesome knitting site that I plan to sign up for soon. Thanks Frederique!


A couple of wonderful Nature related blogs..


As in earlier AtoZ challenges, Keith's Ramblings by Keith Hillman and Canvas with Rainbow by Anagha Yatin were outstanding with their fiction.


The Lockdown has been extended in India as we try to accept an upcoming new normal in our lives.. that of always wearing a mask, carrying hand sanitisers. Greeting by way of Namaste and washing hands and feet have traditionally been a part of our lifestyle and I am glad the entire world is now adopting it.


I pray that this calamity ends soon.
I hope all you of are healthy and safe in your part of the world.


Take care everyone!
It was nice meeting you all and reading your thoughts.
Lets stay in touch!


Stay Home! Stay Safe!
Here are links to my previous AtoZ attempts.
2013 Mixed Bag
2014 Exercising For Fitness
2015 Gardens of Pune
2016 Herbs
2018 Contemporary A to Z
2019 Caring for the Caregiver