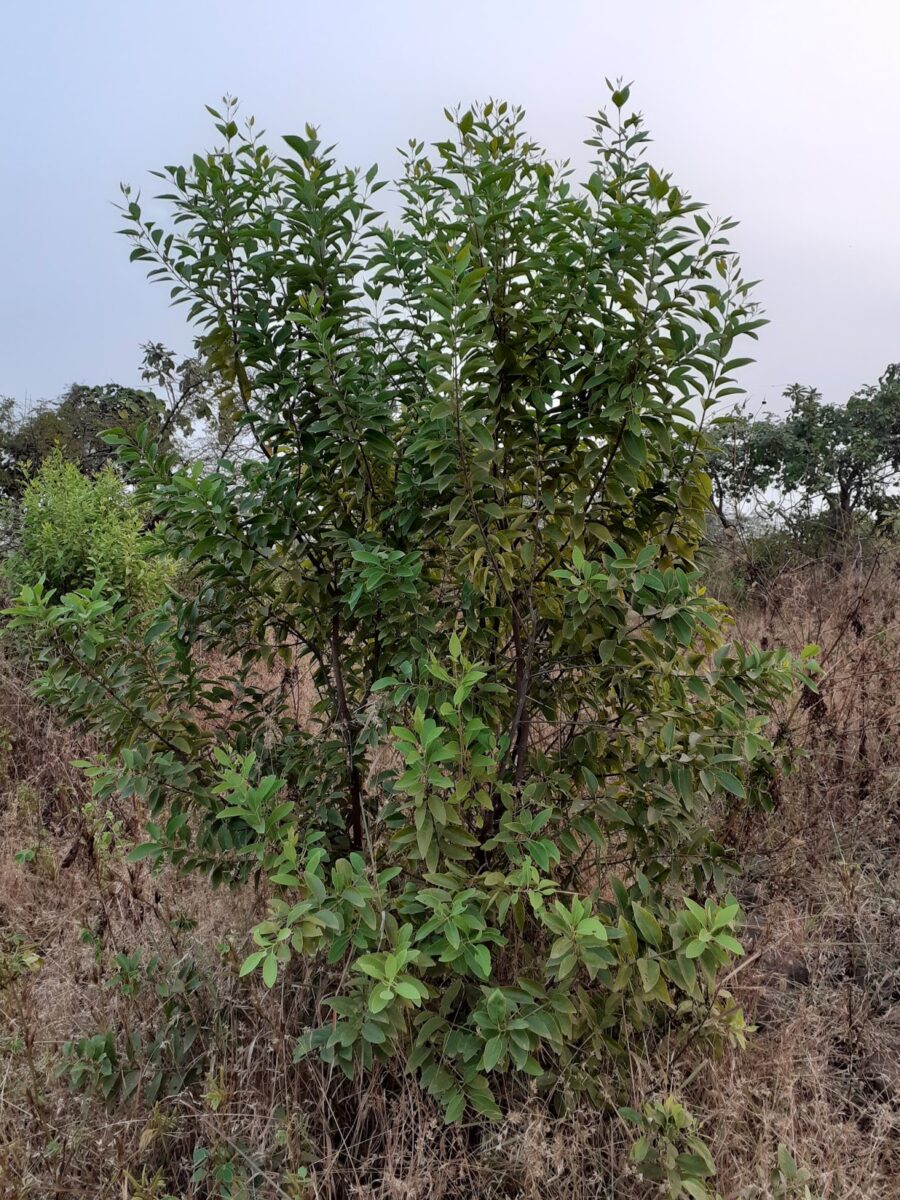 The title must have surely intrigued you.. The image above is of a young Chandan .. Yes Sandalwood.. This species grows quite commonly on the hills of Pune and even in the city. Here are its flowers which are little smaller than a grain of Arhar Dal..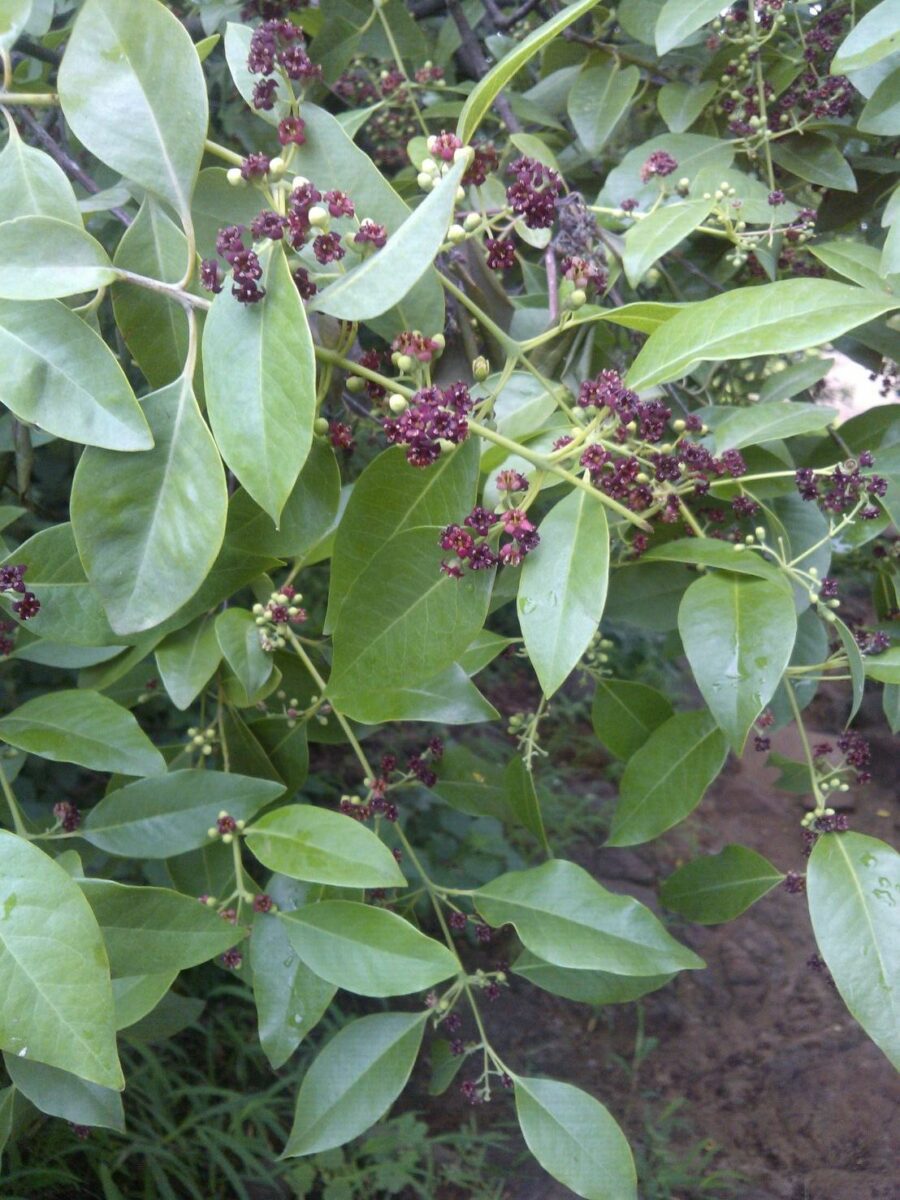 Flowers
Chandan belongs to the Santalaceae family. Its botanical name is Santalum album. Another amazing fact about this tree is that it begins its life as a root parasite. The young seedling draws nourishment from specific host plants (for example Lantana, Morinda pubescens, Neem) but the hosts are not damaged.

Thereafter it grows independently.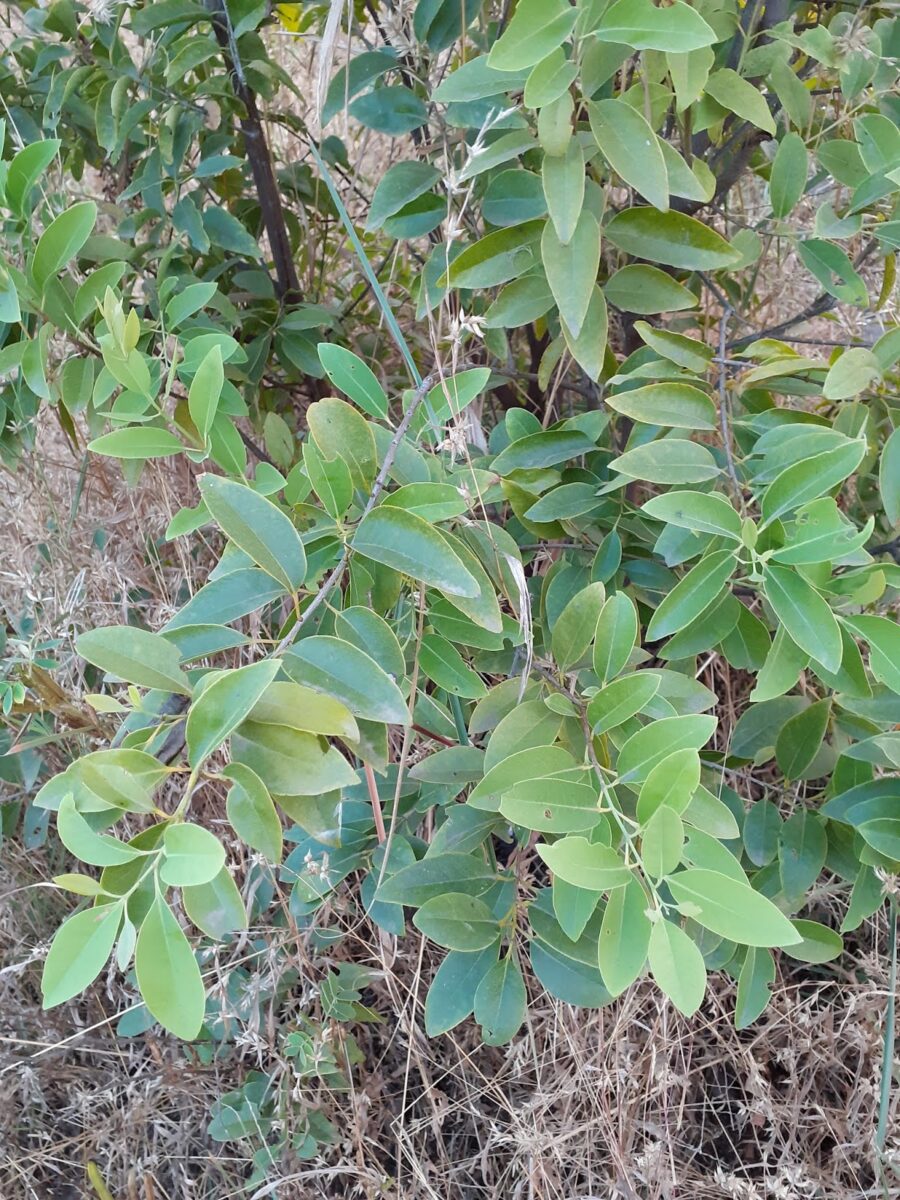 Evergreen tree with opposite leaves
The tree has huge medicinal value. Its wood is yellowish, soft and used to carve decorative items.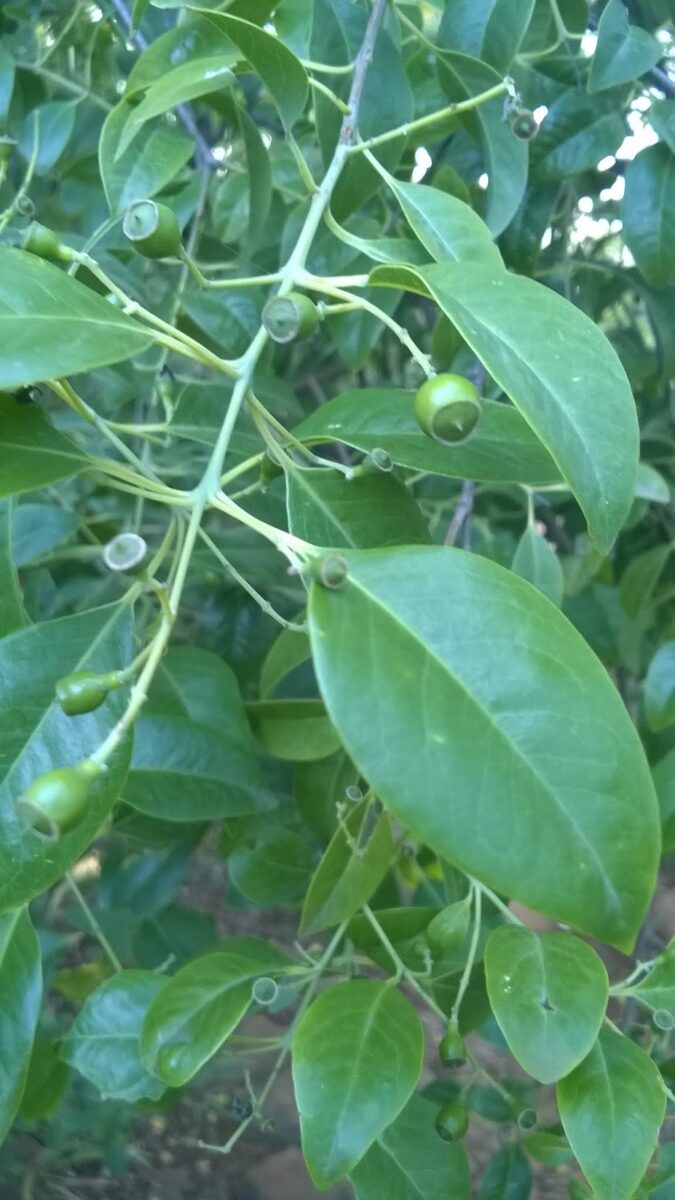 Fruit
Chandan is famous for its fragrance but surprisingly, these flowers are not fragrant. Nor the leaves or bark at the age these images have been taken. The tree develops its fragrant oils only when it is about 25 years old.
Aha.. hence the title 🙂
Have you seen the Chandan tree or its beautiful delicate flowers?
I am joining Parul in her ThursdayTreeLove blog hop. Do head over to see amazing trees from around the world. Better still, join in!
Have a wonderful healthy happy and prosperous 2020 everyone!!