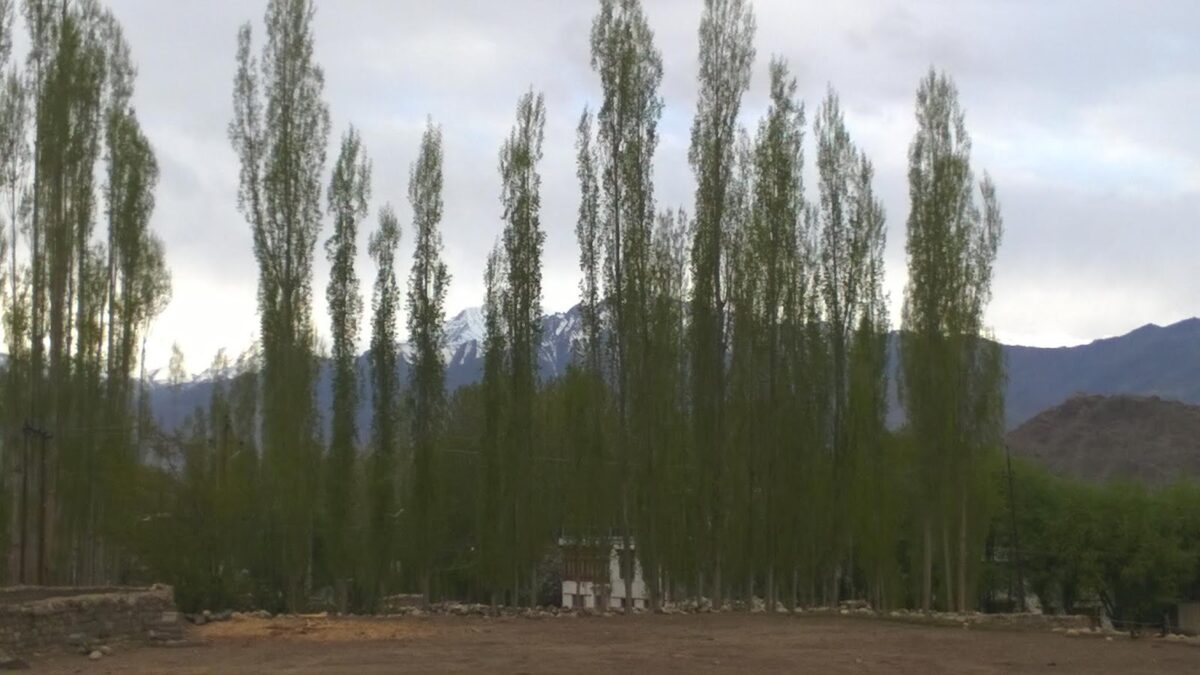 What is it that strikes you first in the above image from Leh?
The snow clad peaks in the background, or the cloudy sky and or is it the trees?
Leh has a rugged terrain surrounded by the mighty Himalayas and the ground is covered with flora that can survive in the bitter cold. Apple, Apricot, Seabuckthorn are a common wondrous sight but these towering lean Poplars are equally eye catching.
These are most likely the Populus nigra trees belonging to the Salicaceae family. (The same family as Willows). Male and female flowers are borne on different trees but the flowering season was some time away when I visited.
Here are a couple more images of this wonderful tree.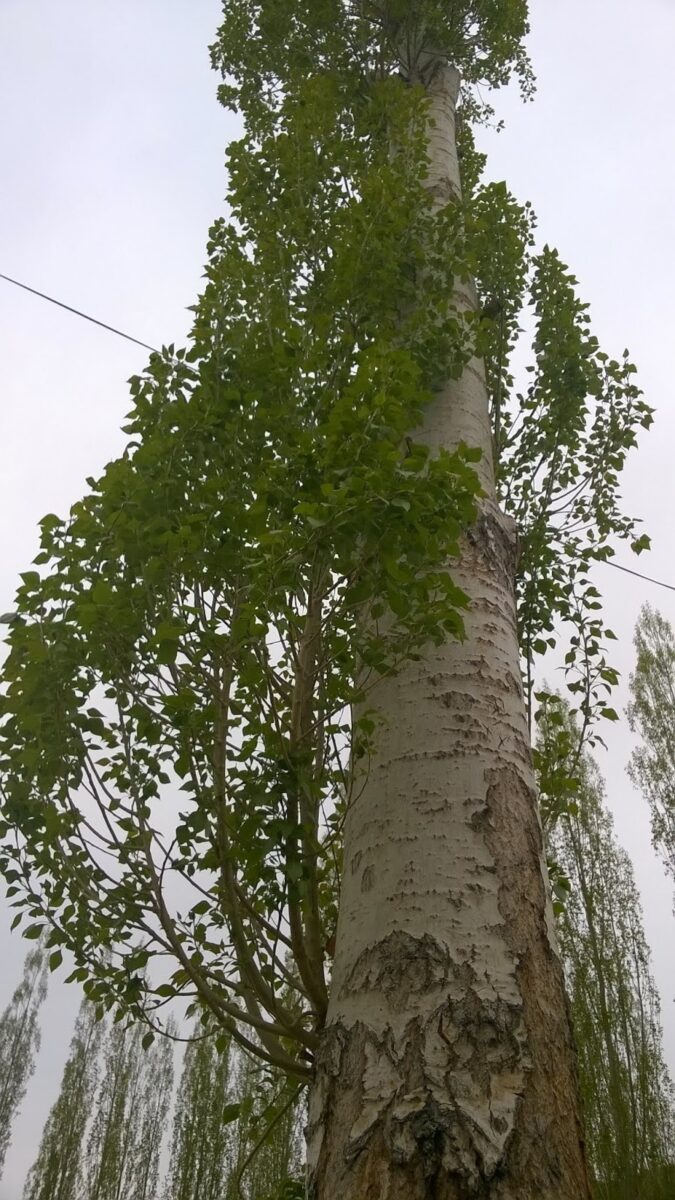 Straight trunk bole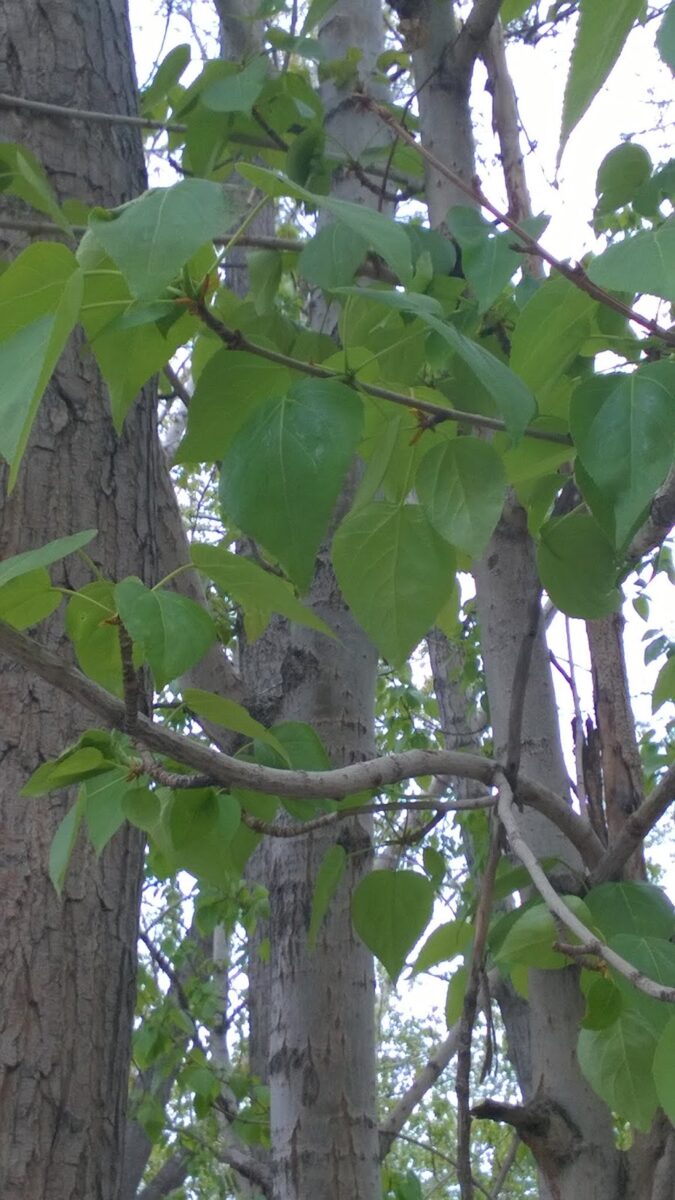 Leaves
Have you visited Leh? Did you notice these towering Poplars? Here is a list of some landmark trees of Leh.
I am joining Parul in her ThursdayTreeLove blog hop. Do head over to see some fantastic trees from around the world. Bette still, join in!