Hello and Welcome to my sixth attempt at the AtoZ blogging challenge.
My theme this year is Caring for the Caregiver.
My posts are based on my experience and are not meant to be a comprehensive guide on the subject.
I would love to hear your experiences..
You can catch up with my previous posts here.
With each post, I am sharing a sketch that I have done as a means for stress busting.
Privacy
As age increases, mobility issues creep in. Often elders are unable to carry out their basic care for themselves like having a bath, using the toilet, changing clothes, eating and so on. Irrespective of who helps them (we as care givers or professional helpers), these moments can be extremely embarrassing for our wards. It needs great sensitivity and empathy to tide over this phase.
Similarly, as care givers, we too need to have some privacy and the best way is to have a space which becomes like an oasis to retreat to. It can be our home or any other place where we can be ourselves, unwind, vent our thoughts and clear our minds. This will be the c
are givers a neutral, happy space, an Oasis as it were to escape to.
If our wards continue to live in their own homes, then everyone has their own space and privacy.
Obviously, this may not always be possible.
However, as I said before…
There is no one size fits all solution.
Every family has to find something that suits them best.
At best, posts such as mine will inspire a family to come up with their unique workable plan.
My sketch for the day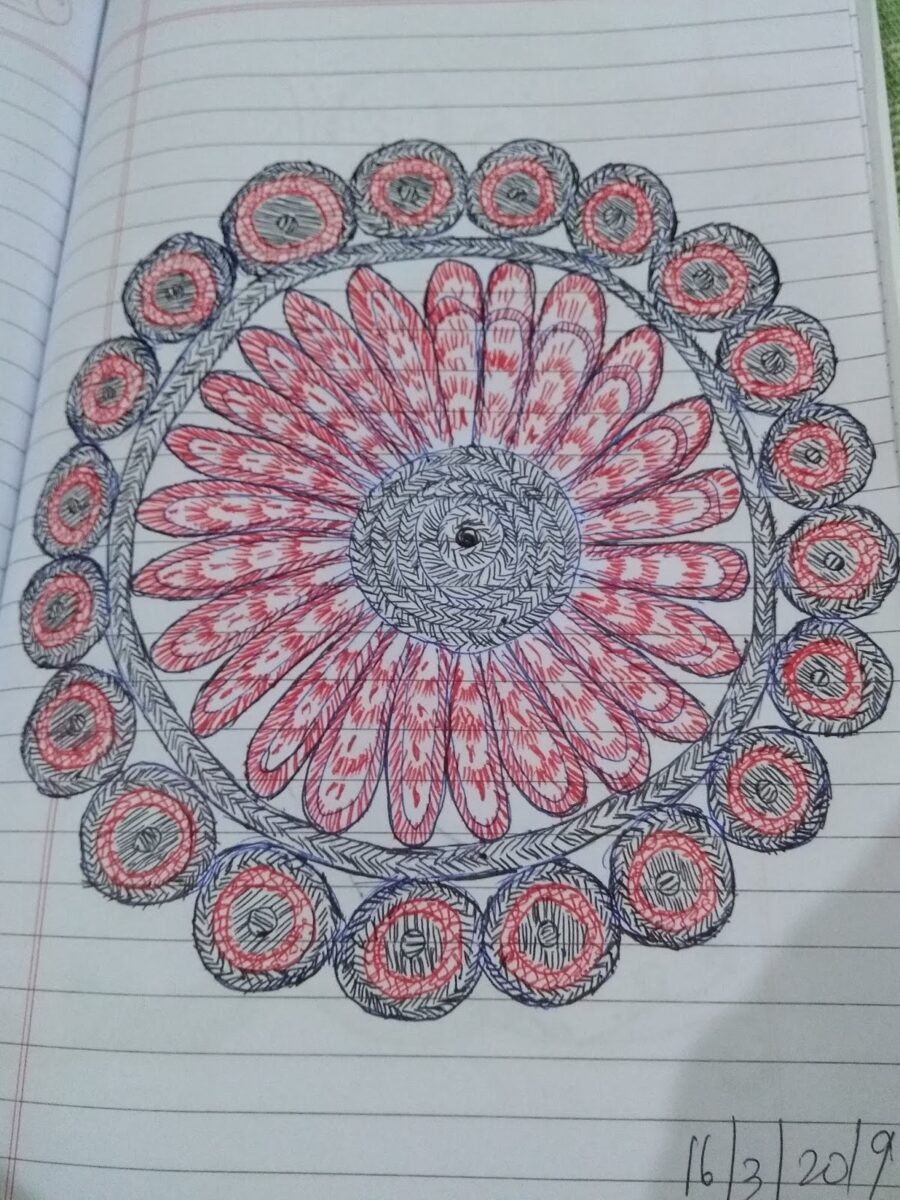 This has been inspired by a Coir Coaster at my Mum's place.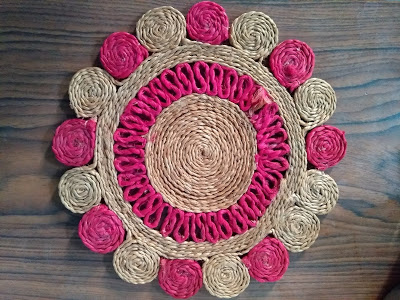 Meet you again tomorrow with the S post.
Stay Happy!