Hello and Welcome to my sixth attempt at the AtoZ blogging challenge.
My theme this year is Caring for the Caregiver.
My posts are based on my experience and are not meant to be a comprehensive guide on the subject.
I would love to hear your experiences..
You can catch up with my previous posts here.
With each post, I am sharing a sketch that I have done as a means for stress busting.
Own Surroundings
When elders are unable to live independently, take care of themselves then arises the most difficult question of whether they should live with their children, in an assisted living facility or by themselves in their own home with some extra help.
I have seen first hand people living in all the above three options. I find that the last one – namely living in their own surroundings, within the four walls (metaphorically speaking) that they have spent so many years in is the best. They have their memories, neighbours, things around them which keeps them connected. Pets if any also make a difference I am told. It also keeps them occupied mentally, as they can stay engaged in supervising the housekeeping, gardening and any other mundane taskes. They have their own TV and favourite channels that they can watch whenever and however long they want.
However, as I said before…
There is no one size fits all solution.
Every family has to find something that suits them best.
At best, posts such as mine will inspire a family to come up with their unique workable plan.
My sketch is in line with my word of the day. It is inspired by an embroidered wall hanging..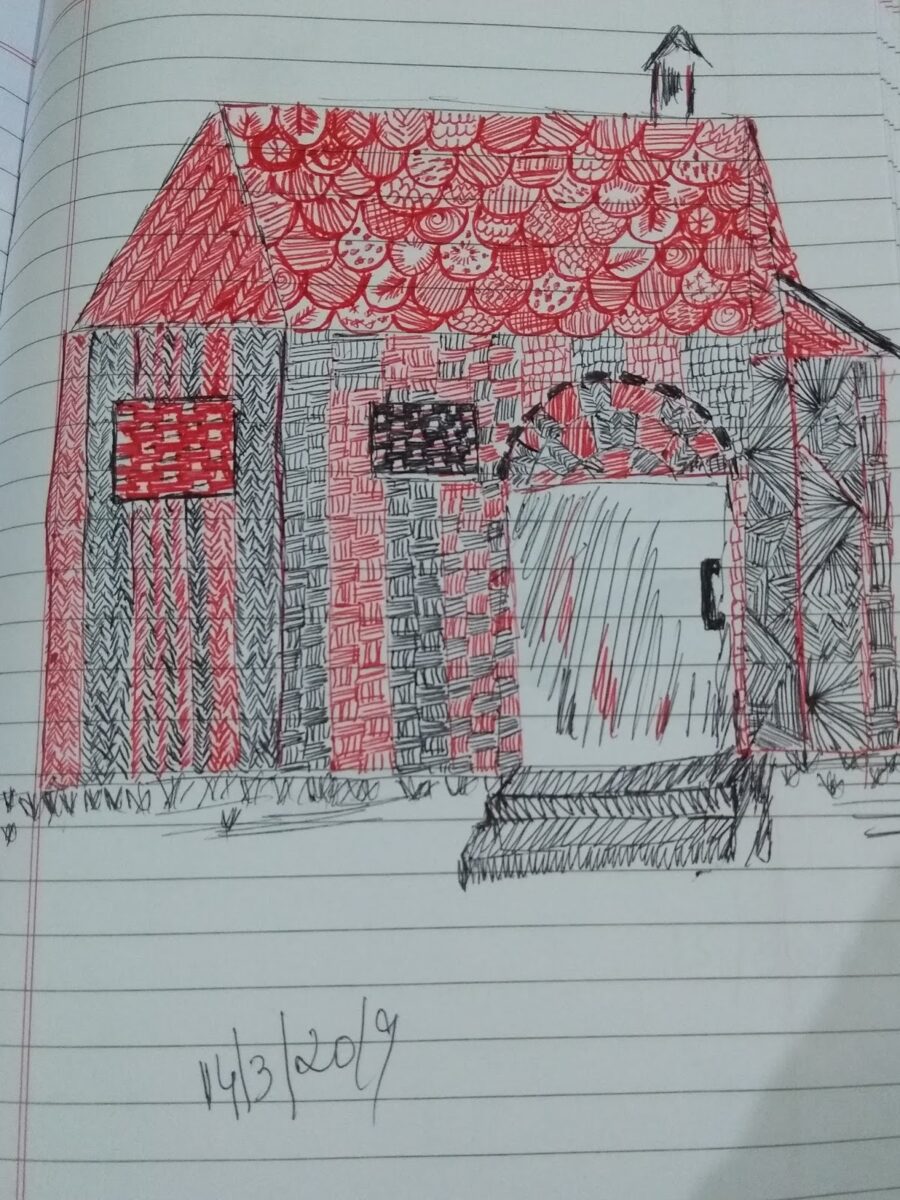 See you tomorrow with the P post.
Stay happy!