Hello and Welcome to my sixth attempt at the AtoZ blogging challenge.
My theme this year is Caring for the Caregiver.
My posts are based on my experience and are not meant to be a comprehensive guide on the subject.
I would love to hear your experiences..
You can catch up with my previous posts here.
With each post, I am sharing a sketch that I have done as a means for stress busting.
Exercise.
Here I refer to physical activity for the care givers. Looking after a sick person is extremely demanding physically. It is vital for care givers to stay healthy and fit. Hence they must exercise regularly. He must continue to exercise at the usual health club. If care is being given at another place, then try to find a jogging track or garden close by where its possible to work out. If nothing, simply put on your walking shoes and walk briskly for at least an hour.
This not only gets the heart rate going, muscles working but also drives all morbid, sad thoughts out of the mind. Post work out, we become fresh and alert to continue the task in hand.
Yoga is a good indoor exercise option. You Tube and other health Apps provide a huge variety of exercise plans. Choose a suitable one and stay with it.
Never miss your exercise session. Care givers need those endorphins!
There is no one size fits all solution.
Every family has to find something that suits them best.
At best, posts such as mine will inspire a family to come up with their unique workable plan.
Since we are talking about exercise.. today's sketch is about taking our 'ward' for a walk…
Like I said, I am not an expert, so please excuse me if the walker in the figure's hand looks like a toy!!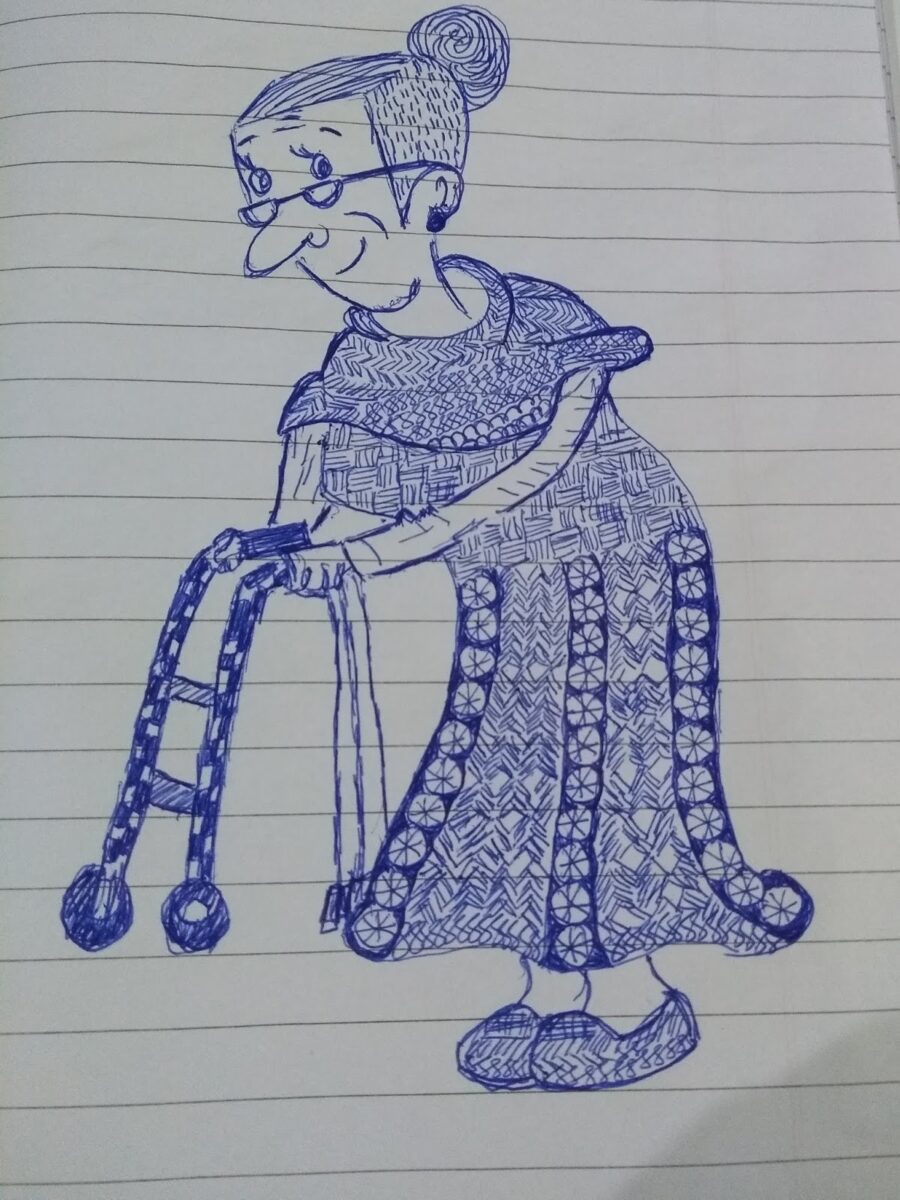 See you tomorrow folks!
Stay happy!