Hello and Welcome to my sixth attempt at the AtoZ blogging challenge.
My theme this year is Caring for the Caregiver.
My posts are based on my experience and are not meant to be a comprehensive guide on the subject.
I would love to hear your experiences..
You can catch up with my previous posts here.
With each post, I am sharing a sketch that I have done as a means for stress busting.
Documents.
Here in India, people avoid making a Will and its absence can create problems for any settlements that are to be made after elders pass on. A Living Will and Power of Attorney are other contentious issues that will also have to be prepared if need be.
Elders do forget where documents are stored or even if they existed. Trying to get this information can be very tricky and very likely to be misinterpreted.
Hence its vital to ensure that the bank accounts, bank lockers, mutual funds, stocks etc are not on a 'single' holding. Many a times, property documents are not in order. Time and other conditions permitting, try to straighten these out.
So caregivers have to find a middle path. Or simply be ready for endless visits to the bank and other government offices as and when the time comes to change the holding pattern of the assets.
Besides financial and real estate, medical documents also have to be kept safely and properly filed. Besides the Doctor needing them, they may have to be submitted when claiming health insurance.
There is no one size fits all solution.
Every family has to find something that suits them best.
At best, posts such as mine will inspire a family to come up with their unique workable plan.
My sketch for the day… Not one but two!
Both are from a Marathi magazine..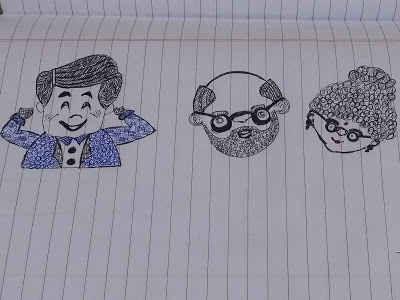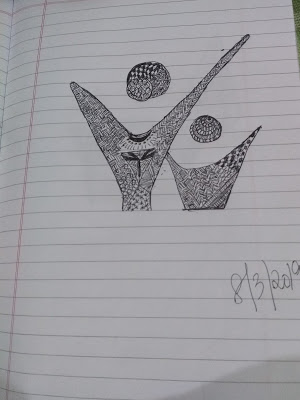 See you tomorrow folks with my E post!
Stay happy!