Welcome!
I am writing about herbs in the 2016 April AtoZ blogging challenge. Most of the herbs written in this series are those I have seen or used. Today's herb is used widely in India and overseas mainly to flavour food.
Any guesses? That's right, it is Rosemary. The botanical name is Rosmarinus officinalis and belongs to the Laminaceae family. It is generally errect with needle like aromatic leaves. I was a late user of this particular herb and am a big fan now. So much that I am trying to grow it at home. It seems to be happy here but has not flowered yet. Hence I am reluctant to use its still young stems and prefer to source my rosemary from the super market!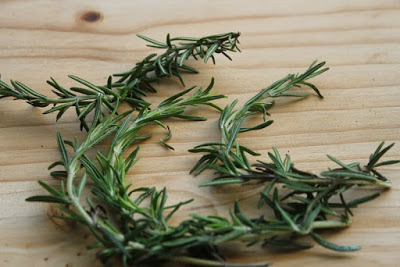 Rosemary twigs ready for cooking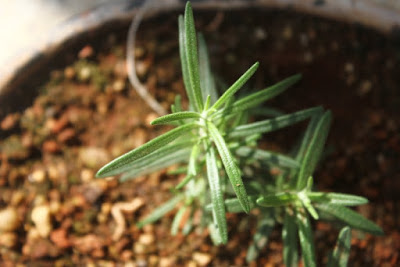 Tiny Rosemary shoots in my kitchen garden


As you can see from my bio, I am a reluctant cook, yet here is an absolutely divine dish that you can make using rosemary. Do not count calories because as someone said, whatever tastes good would be calorie rich too…


Do follow this link for the detailed recipie of Baked Potato and Rosemary Gratin, but here is what it looks like: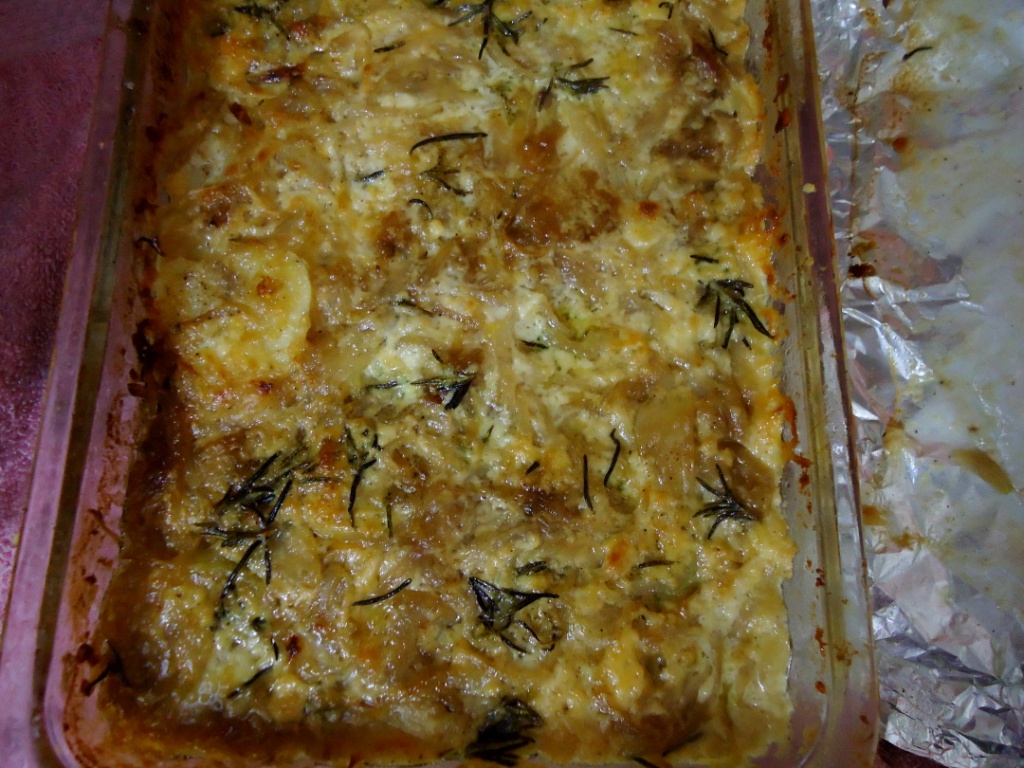 I am sure there will be no leftovers!
Enjoy!