Welcome!
I am writing about herbs in the 2016 April AtoZ blogging challenge. Most of the herbs written in this series are those I have seen or used. Today's herb is one that I have seen in the Western Ghats.
My herb for the letter N is locally called Nisurdi or Common Hill Borage and its botanical name is Adelocaryum coelestinum of the Boranginaceae family. T
here are frequent stops w
hen trekking up a hill on a hot day when the monsoon is playing truant. the sight of a colourful carpet is soothing indeed. The heart shaped leaves of the Nisurdi caught my eyes before I spotted the flowers. The errect herb had large leaves at its base and its petiole was surprisingly red. The flowers were light blue or white and have a blue centre.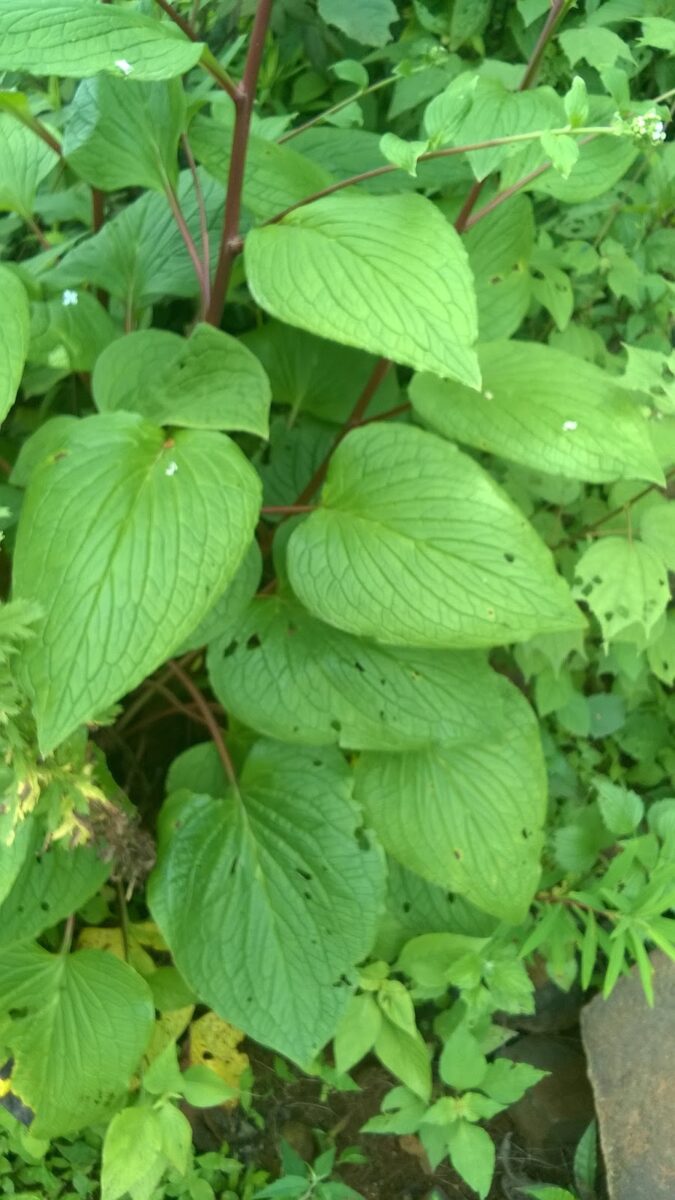 Red petiole and heart shaped leaves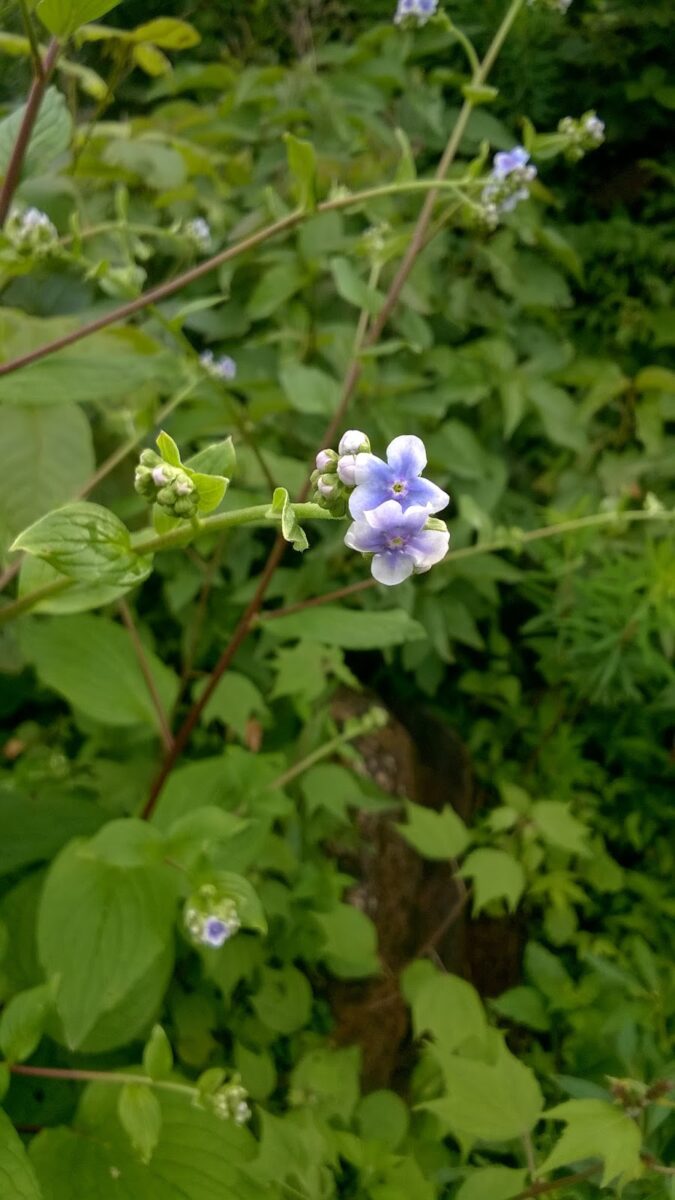 Adelocaryum coelestinum
This pretty species has two of its 'cousins' that also grow in this area and are endemic to this region. They are Adelocaryum lambertianum and Paracarypopsis malabarica. The famous Forget Me Not flower (Myosotis alpestris) belongs to the Boranginaceae family too.


Kaas Plateau of Flowers– a book by Sandeep Shrotri is good resource for those planning a visit to see monsoon blossoming there.


Another much deserved Sunday holiday is up next for the AtoZ blog challenge takers. I hope to catch up with some more wonderful blogs out there.
Have a wonderful Sunday folks!
🙂