Welcome!
I am writing about herbs in the 2016 April AtoZ blogging challenge. Most of the herbs written in this series are those I have seen or used. Most of them are not very tall either, and flowers are often only the size of a finger nail or smaller. For today's, post I have two herbs one from the northern most part of India and one from the Western Ghats.
I have chosen the Milky Iris or Iris lactea as my first I herb. It has very pretty white and purple blossoms and commonly grows in the Ladakh and Kashmir in India.
The local name is Temamentok and it is a Native.
T
he flower reminded me of the Iris and we were lucky to spot the blooms in the month of May. Hence identifying the plant was comparatively easy as I searched among 'Iris' on the
Flowers of India
website. Milky Iris belongs to the
Iridaceae
family
Yet another beautiful I herb is Impatiens dalzellii all called Dalzell's Yellow Balsam. Again a native plant that is endemic to the Western Ghats. Its lance shaped leaves are striking as they have spines in between the teeth of the margin. It belongs to the Balsaminaceae family.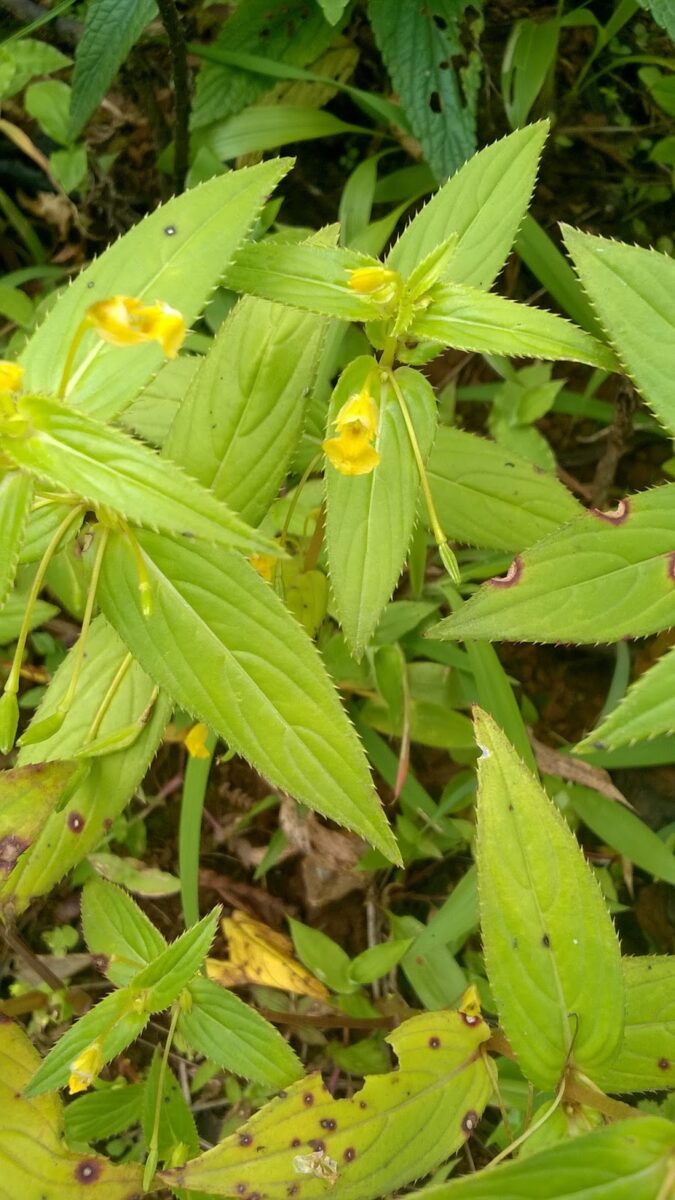 I am sure you would have loved these blossoms.
Which plants have you noticed in your travels?
Do tell us!
🙂