Welcome!
I am writing about herbs in the 2016 April AtoZ blogging challenge. Most of the herbs written in this series are those I have seen or used. Many are not very tall either, and flowers are often only the size of a finger nail or smaller. I thought identifying them was the difficult part but I was wrong. Choosing which herb to write about has been more difficult!!
Without much ado, let me introduce you to my H herb… It is Hygrophila schulli also called Talim Khana in Marathi and Kokilaksha in Sanskrit. I spotted this armed (meaning a plant with thorns) herb due to its striking purple flowers in an otherwise almost bare patch of land near Satara. These blossoms were in tough competition with the ancient temple close by and which was the basic purpose of our visit there!
There were a few specimens growing near a small pond and all had long yellow axiallary spines. the entire plant was hairy as were its leaves. The flowers had bracts and bracteoles which is seen in the Acanthaceae family. The purple corolla was bi-labiate meaning two petals on top and three below. Identification was using the FOS app by Shrikant Ingalhalikar.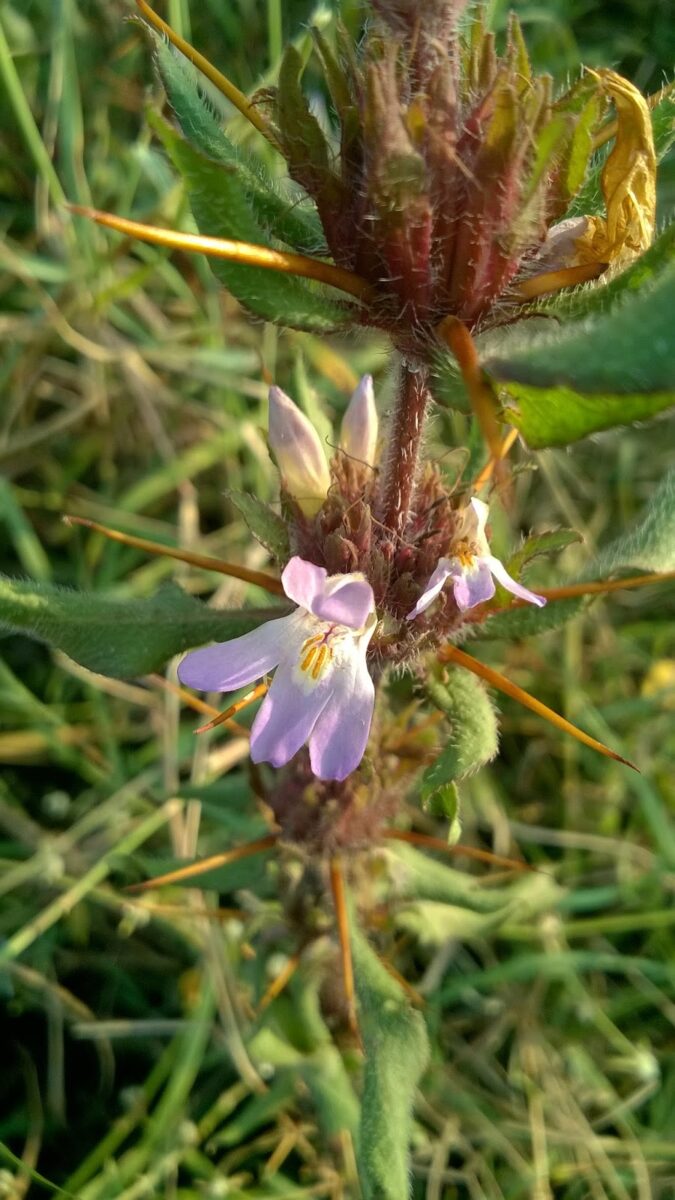 Notice the corolla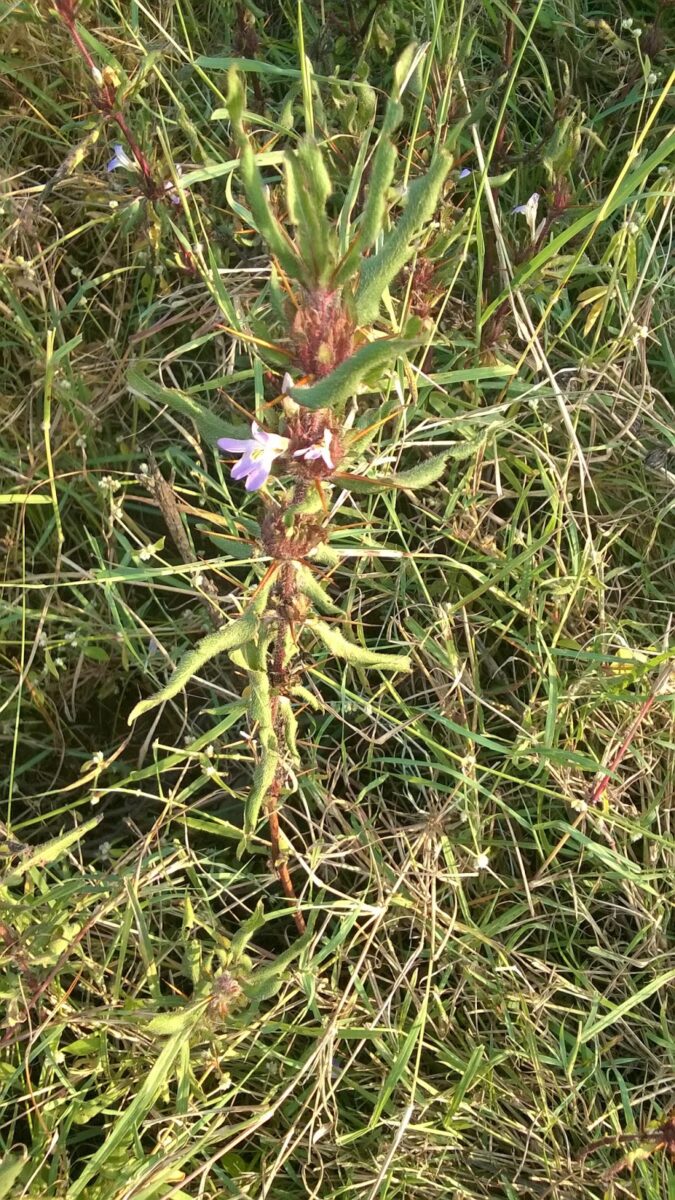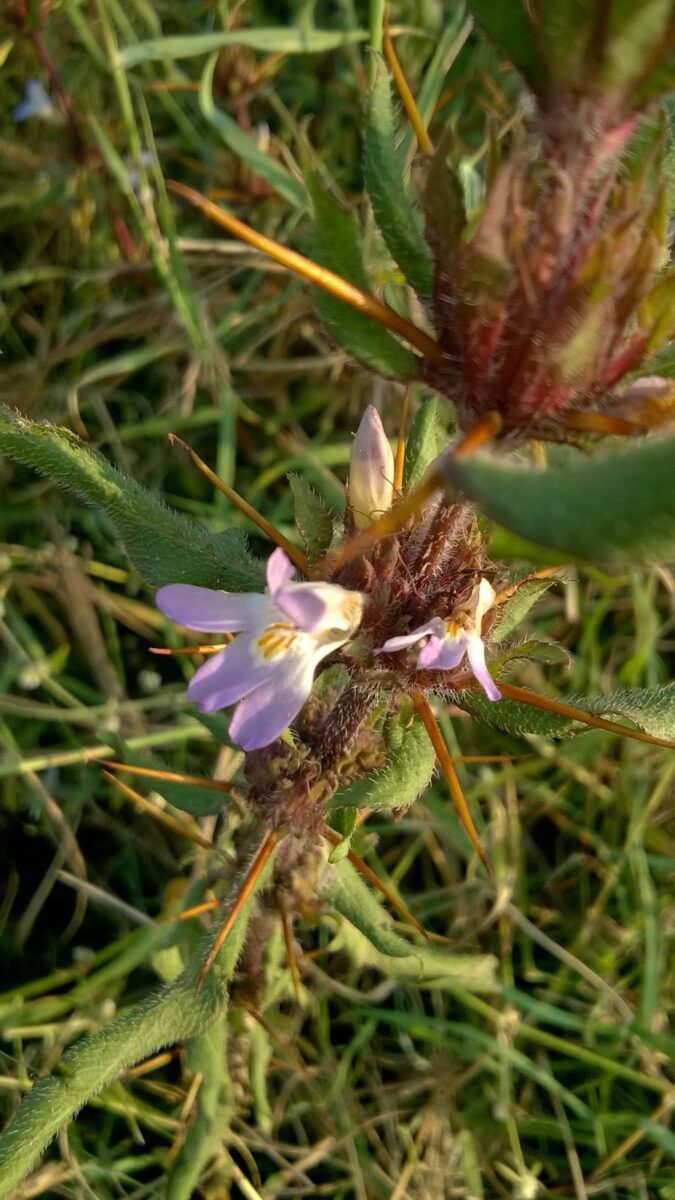 Yellow spines
Some texts have classified Hygrophila schuli a subshrub so here is another H herb seen in during our morning walks, namely the Hyptis suaveolens of the Laminaceae family. The most striking feature of this herb is its quadrangular stem and highly fragrant leaves!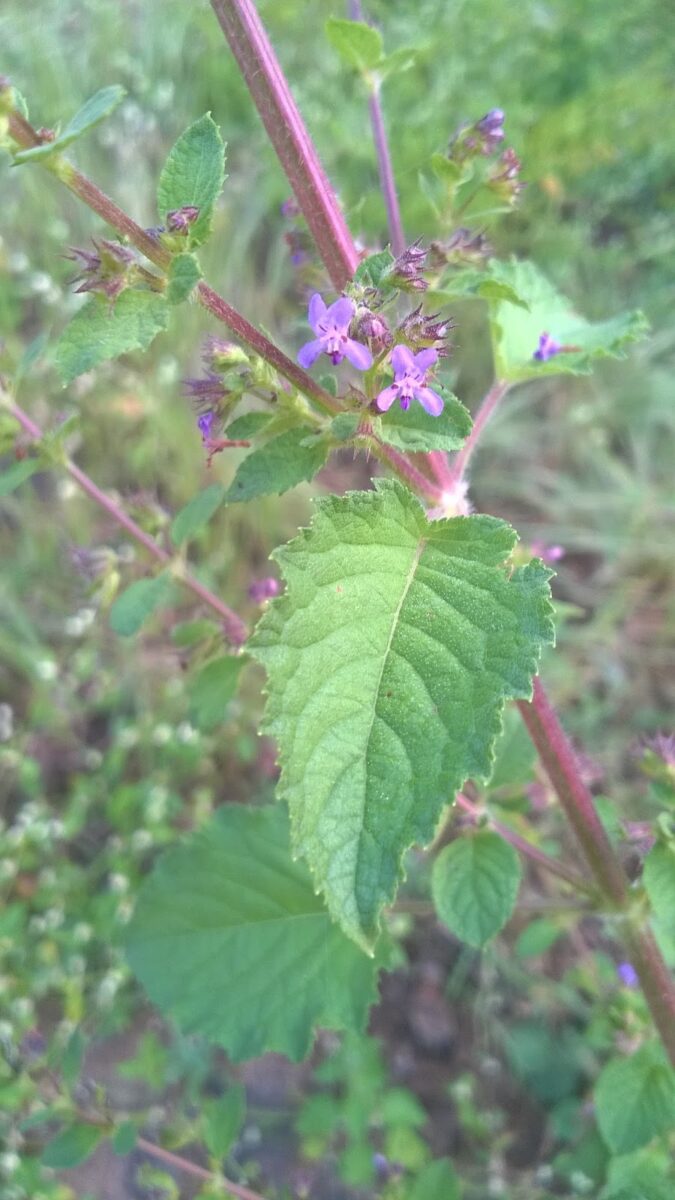 Have these posts inspired you to look more closely at the tiny flowers growing around you?
I am sure are many beautiful blossoms just waiting for you..
Enjoy!