The month of April 2015 was pretty hectic as I had to write posts daily and visit different gardens to gather information for these posts! That is when I realised that I had not mapped the gardens I have blogged about. So here are the garden locations!
This is the map put up by the Pune Municipal Corporation that actually sparked this theme.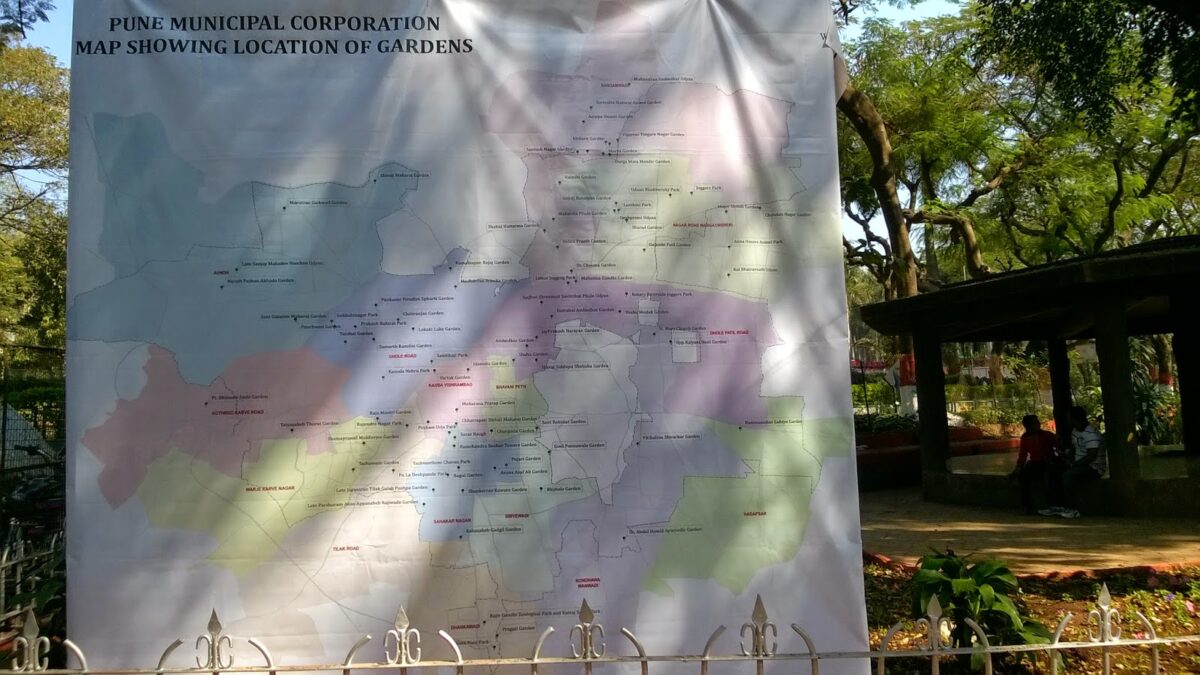 As you can see I have covered almost all directions of Pune. This was only possible due to unstinted support from my husband and daughter – for bearing with delayed meals, restaurant take-aways, accompanying me to some parks and even chauffeuring me to some! Thank you!


Its now time to relax and catch up with other fantastic blogs.
Cheers!