This post is part of April 2015 AtoZ blogging challenge and I am writing about parks in Pune. My theme offered several options for some alphabets and very few for some. 'S' was among those where I could actually choose from the garden I want to write about!
S is for Saras Baug, a major landmark in the city. In the eighteenth century, Nanasaheb Peshwa built a small lake in this area which is at the base of the Parvati hill and a Ganesha Temple was constructed in the centre of this lake. To this day, the temple is much revered among the Punekars. He also developed a garden which has undergone several makeovers thereafter. Here is a link to the Shree Deveshwar Sansthan website that has more information about the temple.
The garden is open all day long unlike most other parks in the city. The lawns are well maintained and seem healthy and green as they are kept off limits for visitors (this possibly protects them from footfalls of hundreds of visitors daily). A unique feature is the piped music played on specially installed speakers along the tiled walkway. There is a thriving street food market outside the park plus several activities for kids like horse rides, merry-go-rounds, carousels and so on…. The atmosphere outside is colourful, happy and highly energetic – one that never fails to cheer me up. People from all walks of life, all faiths and all ages are simply enjoying!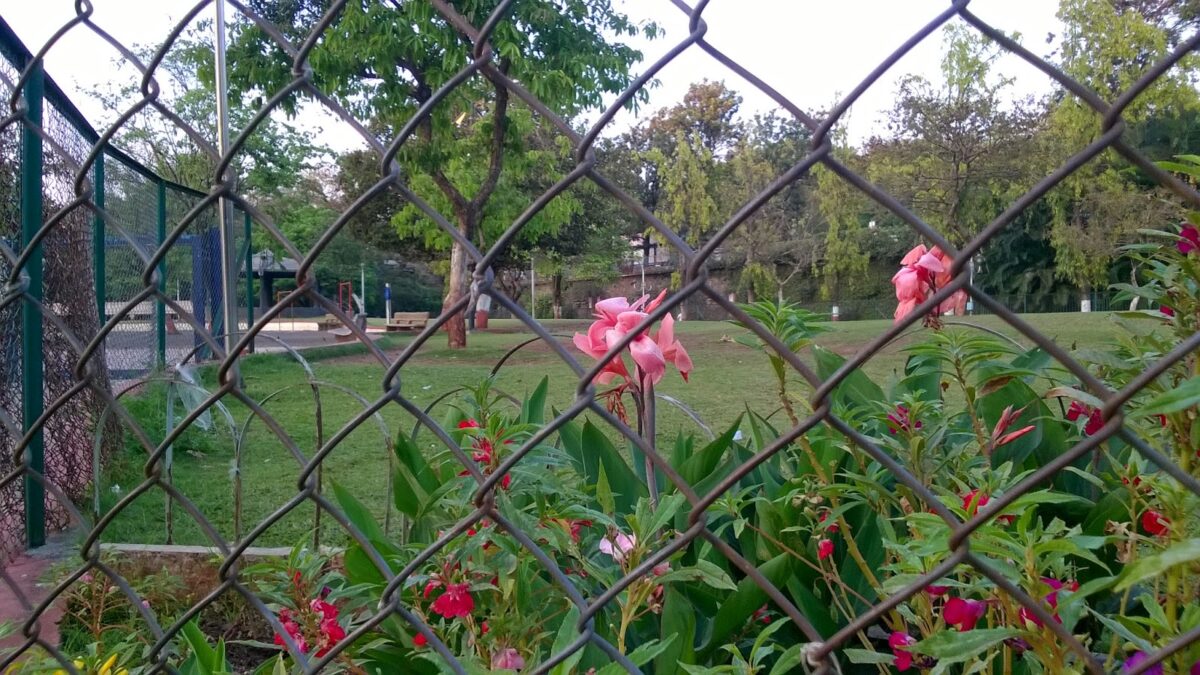 Pink Canna to border the lawns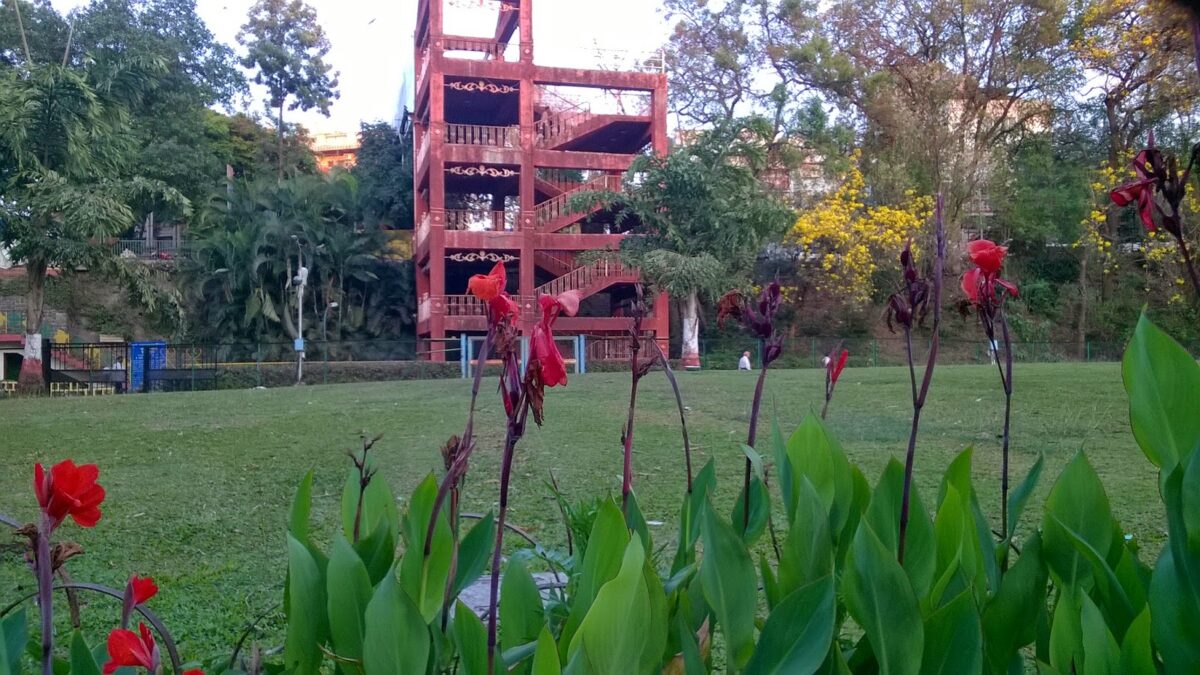 Lawns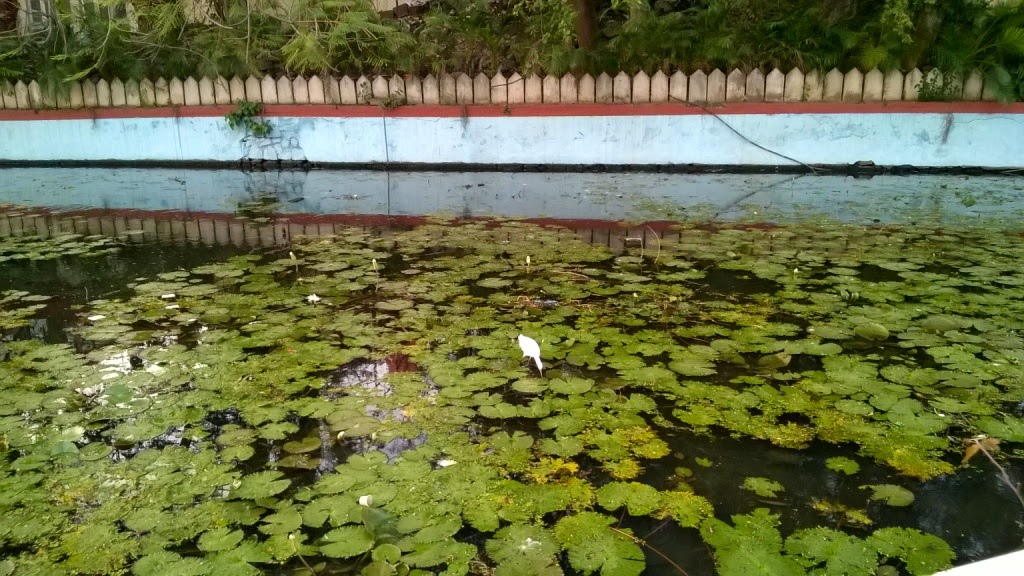 Pond with water lilies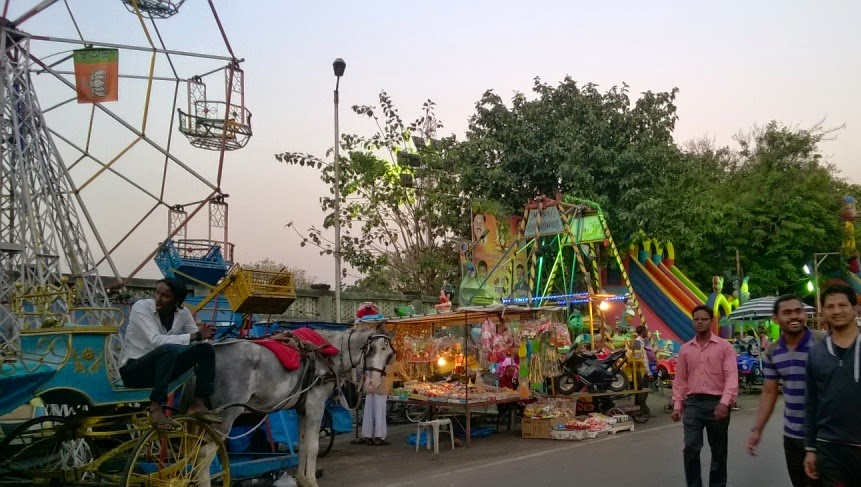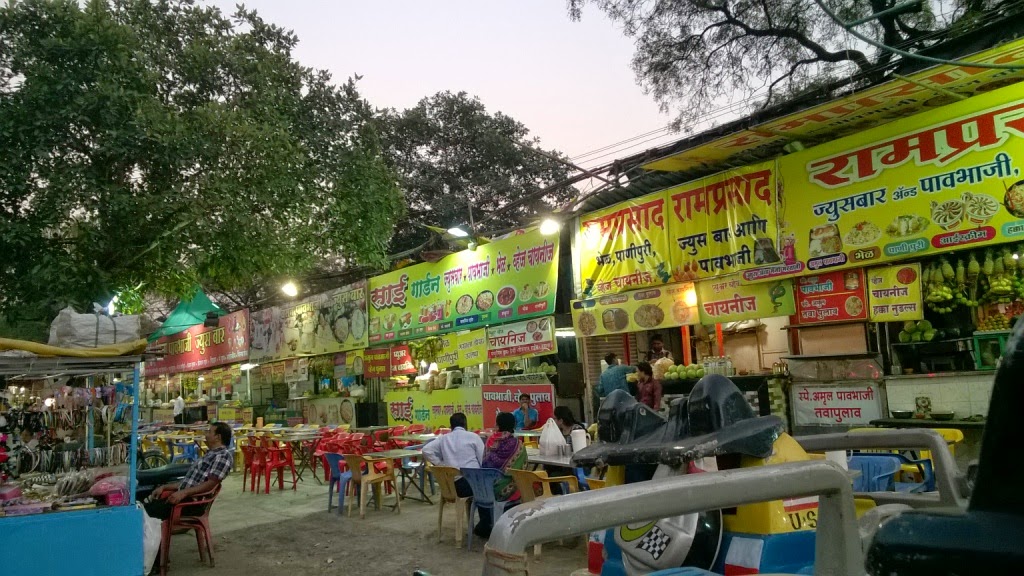 Getting back to the garden, it has some wonderfully old trees and some not so old ones too! The Lagerstromia speciosa here are spectacular. This flower locally called Jarul or Tamhan is the state flower of Maharashtra.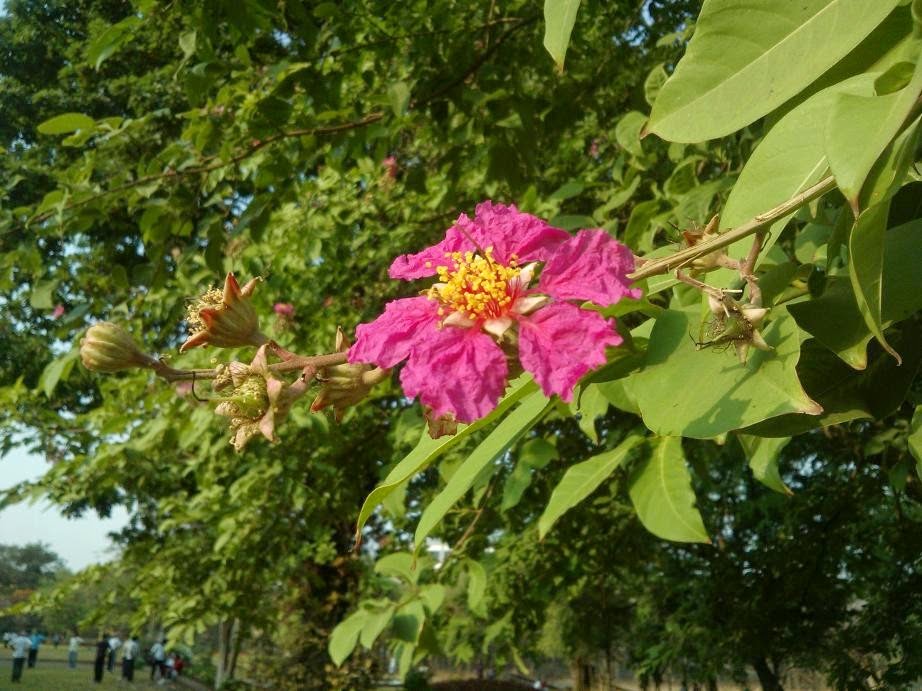 Tamhan
Info:
Entry: Free
Timing: All Day
I cannot complete this post without a mention of the Sambhaji Park – yet another landmark garden in the city. I do not know its 'age' but suffice to say it has been around for four decades at least – the time that I have been visiting Pune…. The PMC Garden Department has its offices in a section of this garden and an annual fruit and vegetable show is held every year sometime in February. It has competitions for gardeners and home gardens and the displays using fruits/flowers/vegetables are absolutely stunning each year. The creativity never ceases to impress me…. The Sambhaji Park is also home to a humble Aquarium and the Mutha River flows right alongside the garden. This means, in case of heavy monsoon rains, when the river is in spate, the lower parts of the garden get inundated ..


For tree lovers, the garden has the Bauhinia vahlii creeper, Kailashpati, Bottle Palms and an interesting coconut tree that has a Ficus growing on it… a classic example of avian propagation of seeds.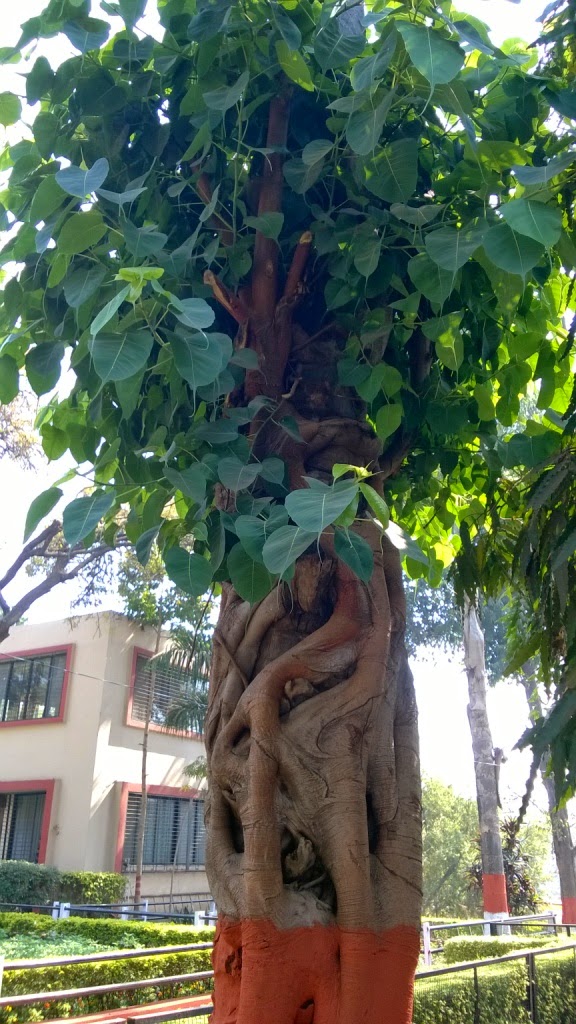 Ficus growing on a Coconut tree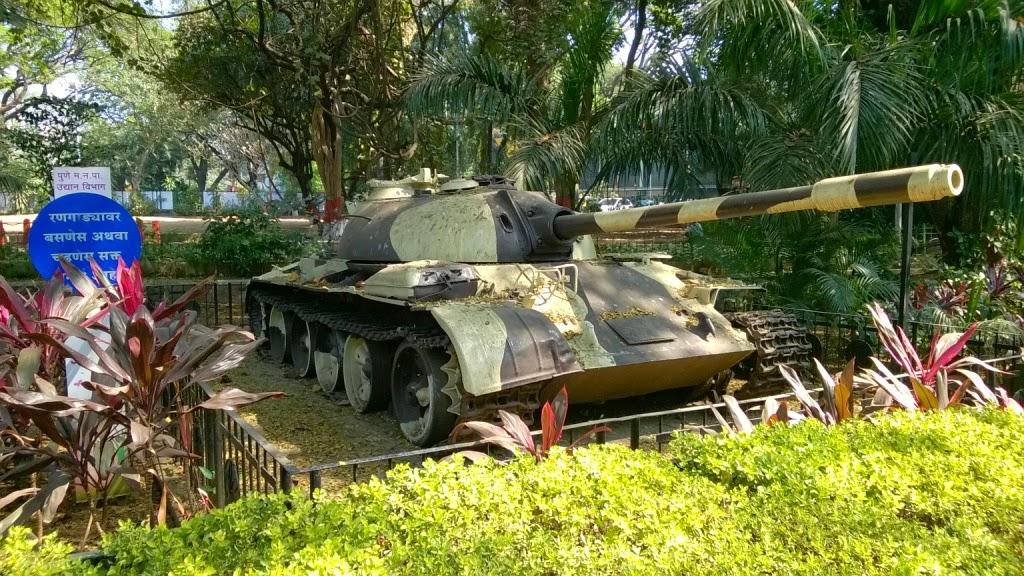 An Armoured Corps Vehicle On Display- an inspiration for the younger generation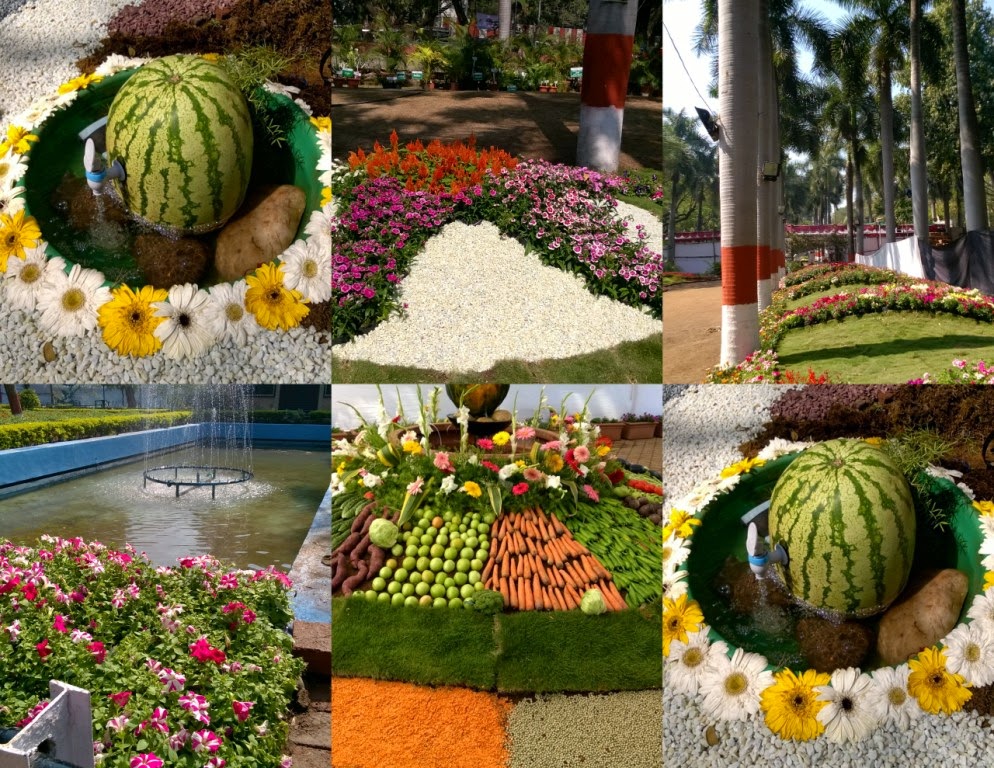 A glimpse of the garden during the annual fruit and vegetable show


Info:
Entry: Free Aquarium entry ticket is INR 2 for adults and people over 4'4″. Kids INR1
Timing: Garden is 6AM to 11AM and 4PM to 8PM
Aquarium Timing: 8030AM to 11AM and 4.30PM to 8PM
Location Map here.


Cheers!