KNP is the popular shortened name for Pune's Kamla Nehru Park. This is an 'old' park compared to other parks that the PMC looks after – ofcourse nowhere close to the Empress Garden. There are no records as to when this park was set up but many speculate it to be in the late 1930s or early years of the 1940s. Hence one can see fairly large and mature trees here and its a popular site for tree walks.
The KNP is a small stately neighbourhood park, very popular with both young and old alike. The park is the meeting point for many senior citizens many of whom are from different parts of the city. These meetings are a great way for them to 'let their hair down' and relax to get away from the humdrum issues that increasingly become predominant at this stage of life. Kids too seem to love this place judging from the number of parents and children I have seen here.
A vintage Marut aircraft of the Indian Air Force is on display here. I am sure many a young minds has been inspired to take up a career in flying just by looking at this aircraft. The Marut is the first fighter jet designed in India. In 1955 the country did not have infrastructure to build it yet the project did go ahead with ingenuity and perseverance. After the due phases of design, prototype, ground test program etc, the aircraft made its maiden sortie on 17 June 1961. (Source Bharat Rakshak). Do visit this link for the very interesting story about the life and times of this bird.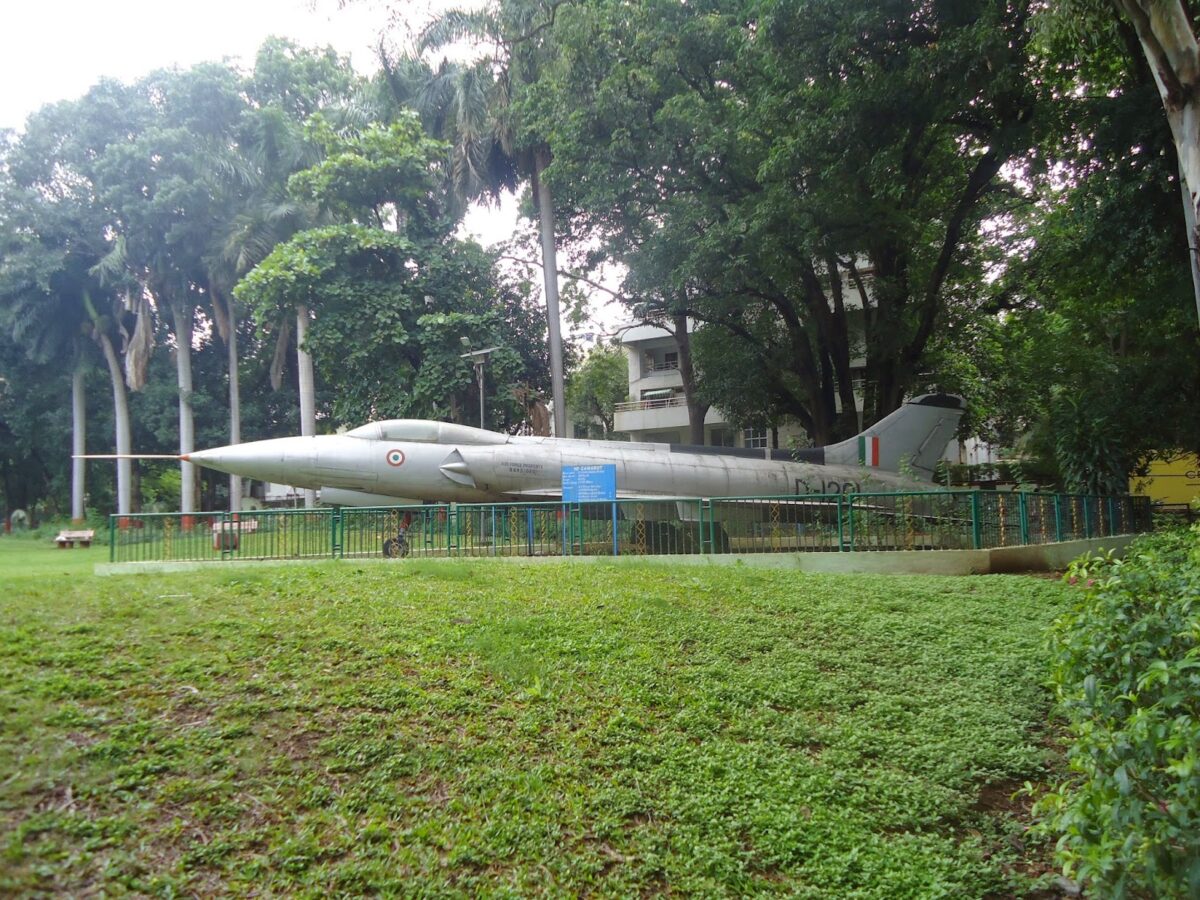 The KNP also has a memorial for Dr S V Ketkar who wrote the first encyclopedia in Marathi.



As in most parks, there is a walking track around the perimeter, a play area for kids and a composting pit for garden waste. Here are a few important trees in this park … the Cannon ball trees (Courroupita guianensis), the Guest Tree (Kleihovia hospita), the Rubber Tree (Ficus elastica) and the Bartondi (Morinda pubescens). I dare not go on with this list as I am sure some of you would like to visit and identify them yourselves!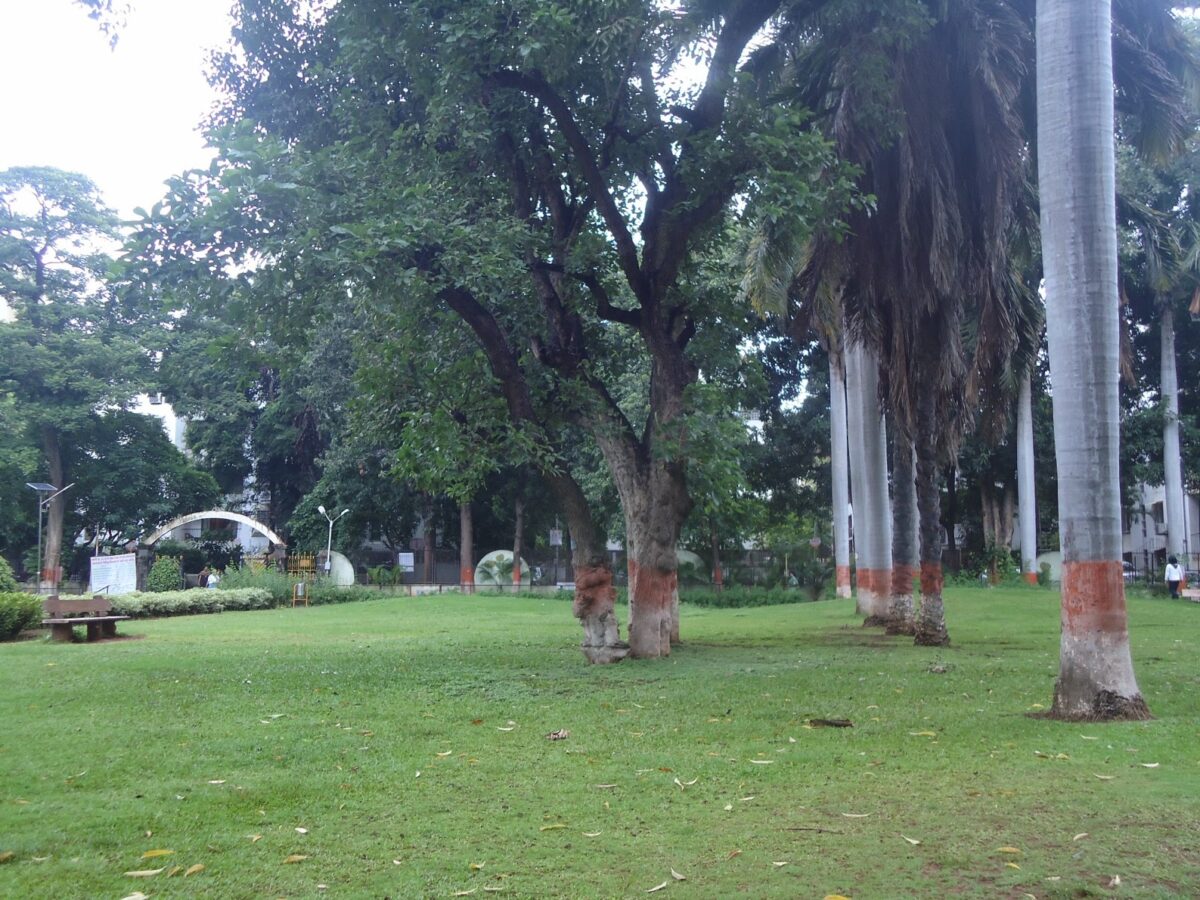 Majestic Bottle Palms in the lawn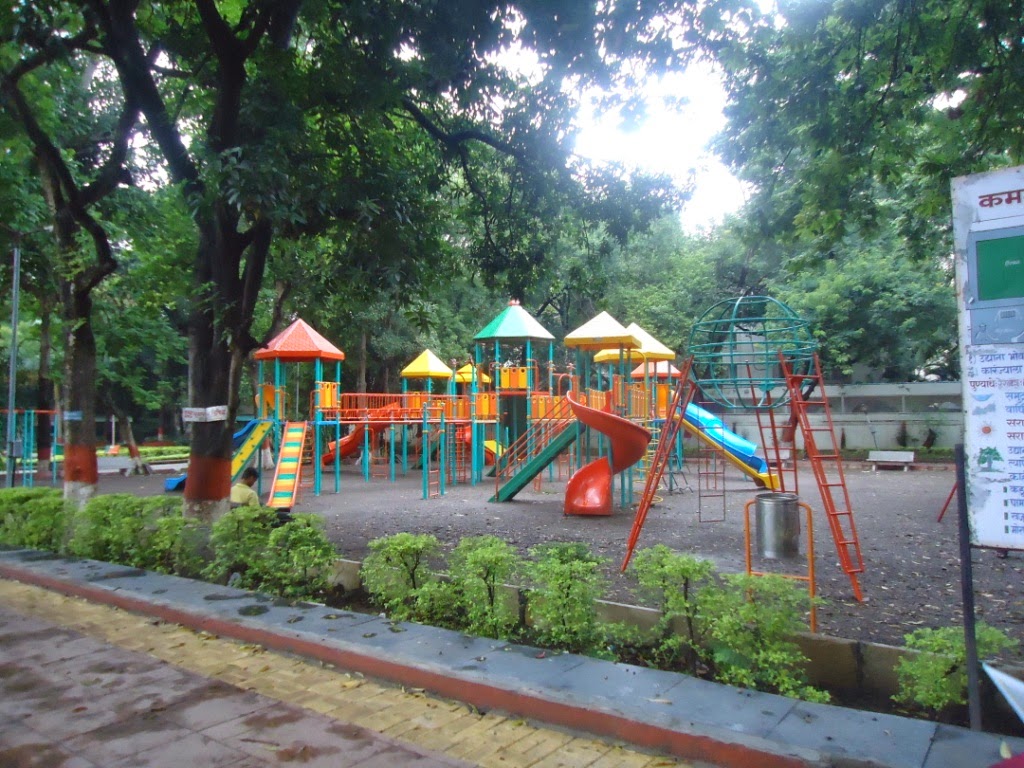 Fun times for kids


While many will struggle to know the precise locations of many parks that I have written about, the Kamla Nehru Park will be a very easy recall. An excellent park in the heart of a residential area that fast losing its old world charm.


Info:
Timings: 6AM to 10AM and 4PM to 8PM
Entry: Free
Drinking Water: Available (Quality and hygiene not checked)
Rest Rooms: Available (Quality and hygiene not checked)
USP: Trees, Aircraft static display, kids play area
Location Map here.


This post is part of my April 2015 AtoZ blogging challenge and I am writing about parks in Pune. You can read other posts on this theme here. Yet another 'K' park is the Kamal Nayan Bajaj Udyan at Wakdewadi, Shivaji Nagar Pune. I plan to visit that garden too.