J is for JJ Garden and strangely I actually ventured into this garden because of the highly popular Vada Pav stall (some label it as the best) located at the park gates. Vada Pav is a typical Maharashtrian fast food and is a deep fried potato patty eaten sandwiched in a Pav (can be loosely described as bun). Cheap and satisfying food of the first order which can be eaten on the go at any time and any place!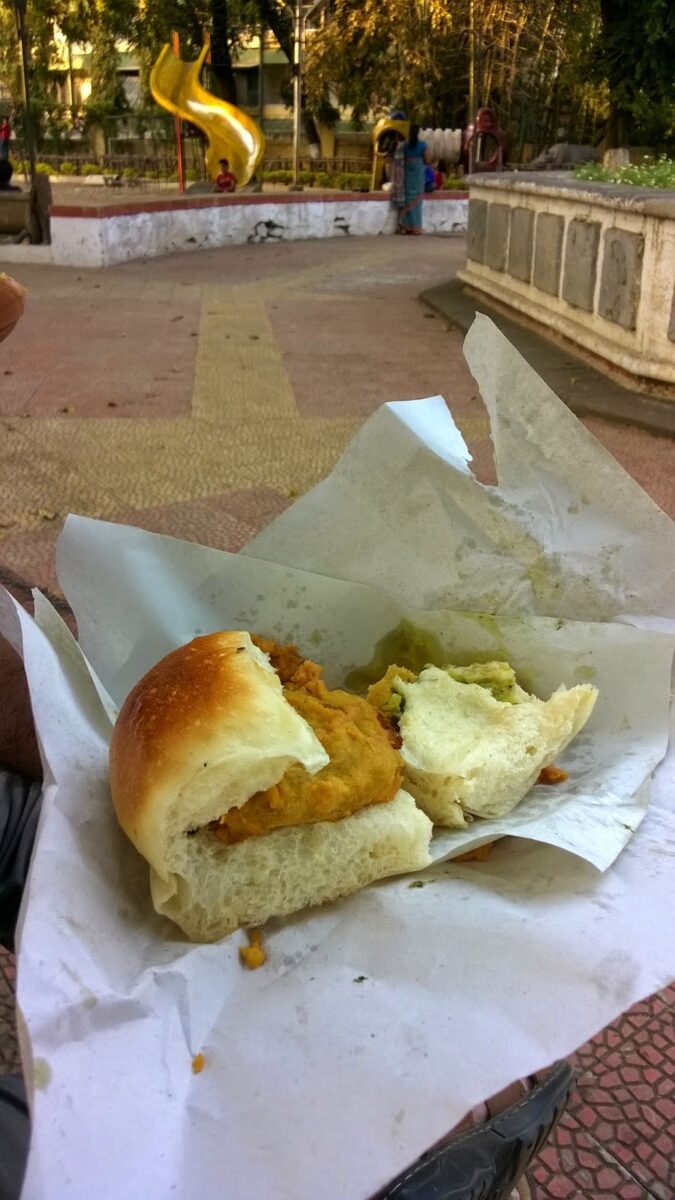 Hey, this post about gardens not food so lets enter the park. Unlike others we have visited so far on the A to Z tour, this one is managed by the Pune Cantonment Board.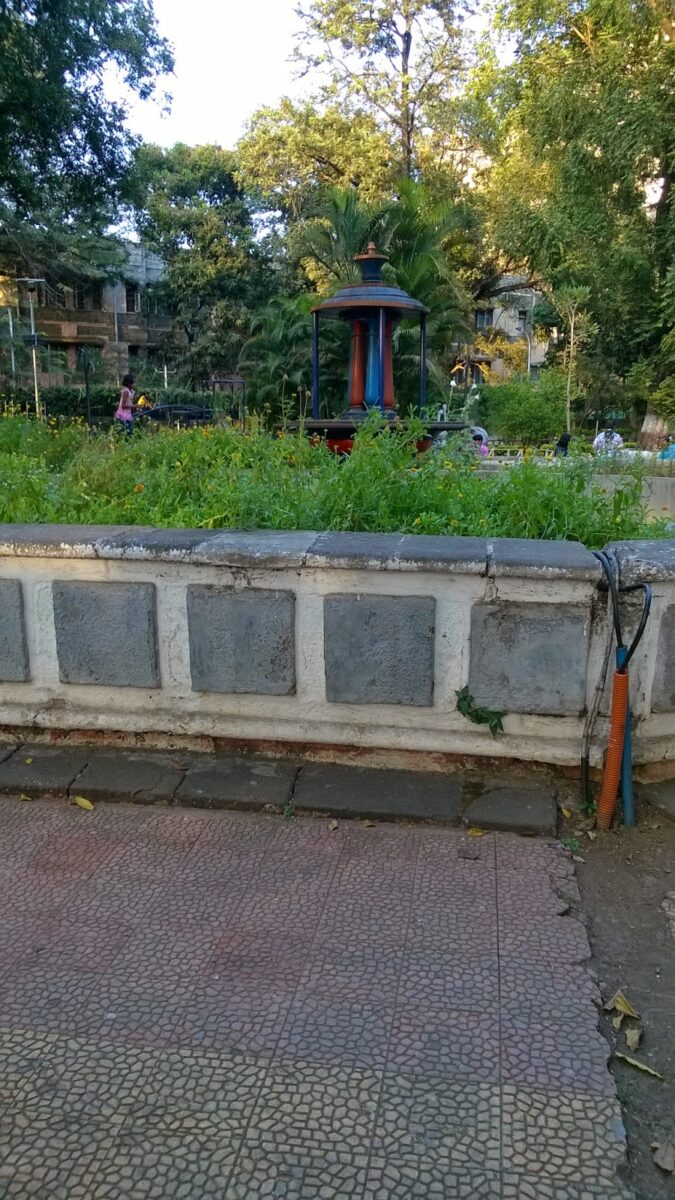 Fountain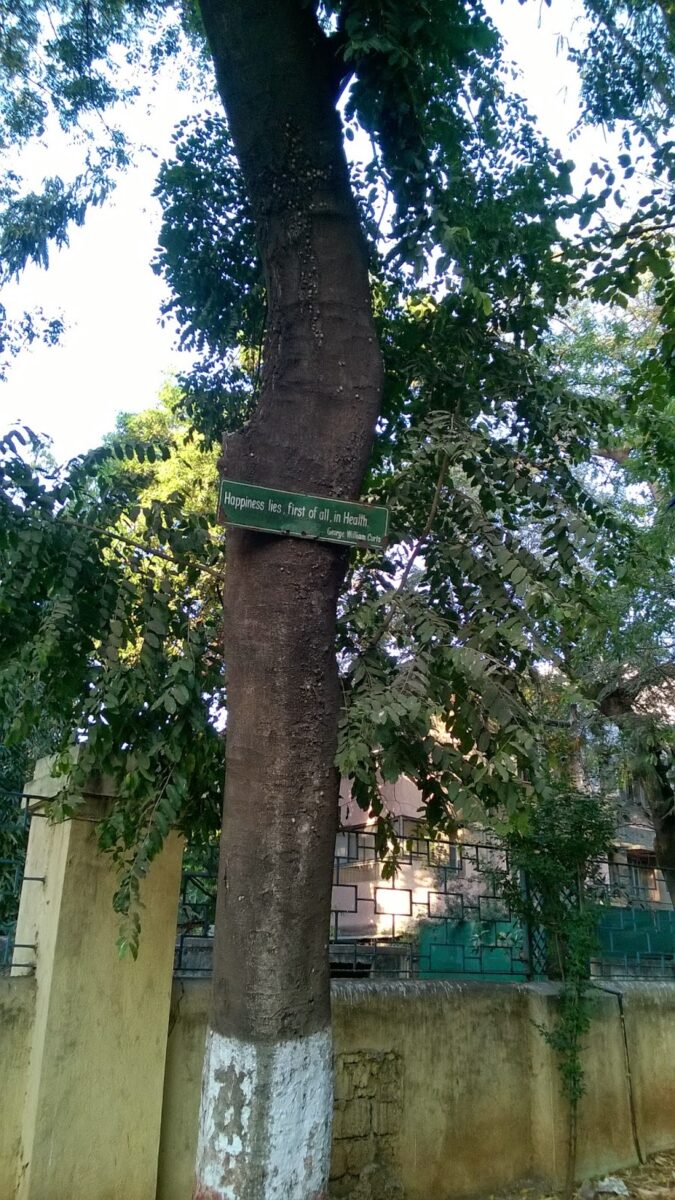 Trees have motivational quotes. This one says "Happiness lies, first of all, in Health: George Willian Curtis"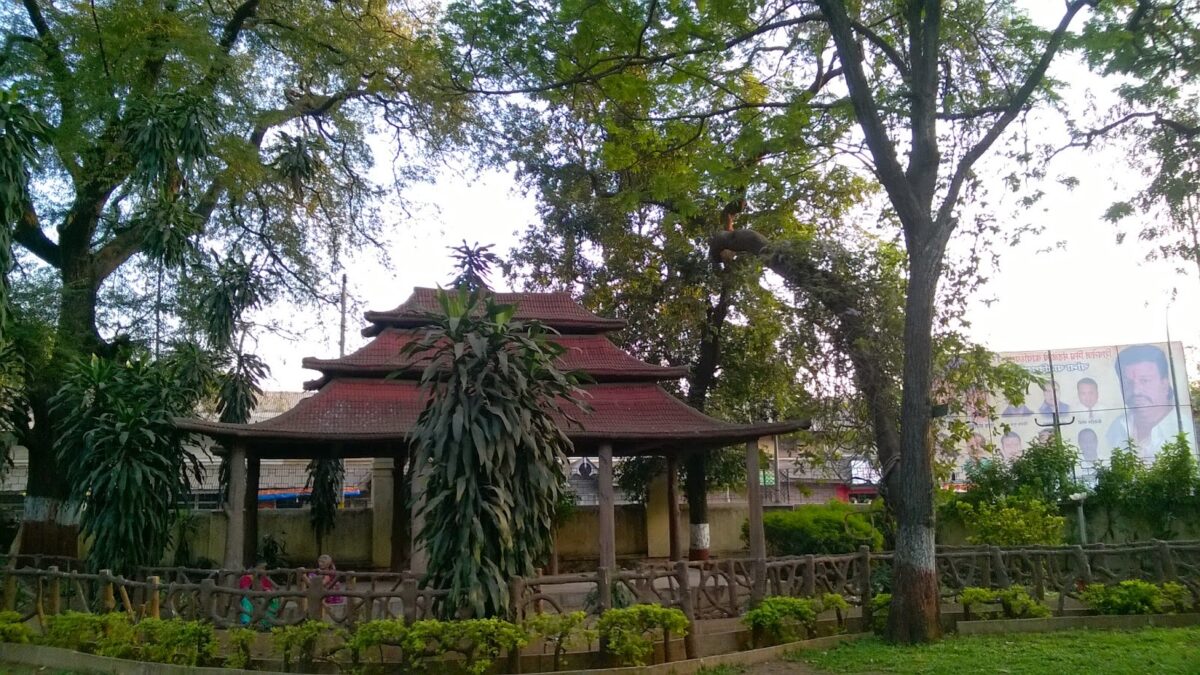 Oriental style gazebo
The park trees have boards with interesting motivational quotes – though I dont know how many people even bother to read them. I saw a lovely Soap nut tree bearing fruit as also really big Banyan and Tamarind trees. For some reason there were large Putranjeev (also called Child life tree) – but their pretty drooping green branches more than made up for downsides of the garden.


Located as it is in the hub of the commercial area, the garden is quite noisy but the kids playing there did not seem to mind it one bit! The garden could be better maintained and it has scope to be a wonderful resting spot in this very busy area of Pune.


Info:
Entry: INR 1 single entry ticket
Parking: In adjoining lanes
Rest rooms: No
Location Map here.