This was on fishy encounter where the enjoyment has continued for a long time…
Let me explain.
For days we meant to visit a restaurant called Masemari on Tilak Road (it belongs to Lalan Sarang- an eminent actress in Marathi theatre) and specialises in coastal Maharashtrian fish cuisine. Somehow the thought of reaching the crowded congested Tilak Road had successfully sent us to other eating joints in the city.
However on this particular day we set off on our two wheeler determined to net this catch!!
Masemari situated a few steps off Tilak Road (near Hotel Girija) and we could park right outside the hotel itself but the by lanes had plenty of empty space. This seemed like a good start (oh yes it was, just read till the end…)
There is a fairly big model of a ship on the gate which was quite clear in the dark but may be interesting at daytime. Being Shravan, there wasn't much of a rush.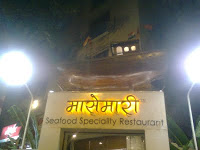 The restaurant is not very big and is quite cozy. The wall decorations leave you in no doubt of its food specialty! While I knew of some Konkani food preparations I was not quite prepared for this huge range. The staff was both courteous and knowledgeable about their offerings. They helped clear our confusion and we finalised our order. Sol kadhi was a must, Pomphret and butter garlic Mussels followed accompanied by Vade and Amboli. We wanted to order more but there is only so much that two persons can consume however tasty it may be…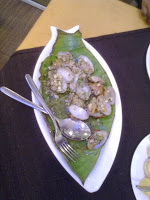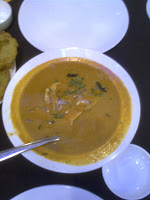 I heavily recommend all fish lovers to vist this restaurant. They deliver at home in a three kilometer radius.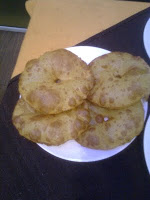 Here is the best part.. I reviewed this restaurant on Zomato (we had referred to this website for the address) and I WON the weekly prize in their Write for a Bite review contest!
This has encouraged me to try out new restaurants and yes review them as well.
You can too. Visit Zomato.com
Enjoy!