I spied this tree (trees) as we were leaving a parking space. The Neem tree had a Peepal growing on it and the two seemed very happy together.. But will the Ficus eventually overpower the Neem?
Click here for the detailed post.
Only time will tell..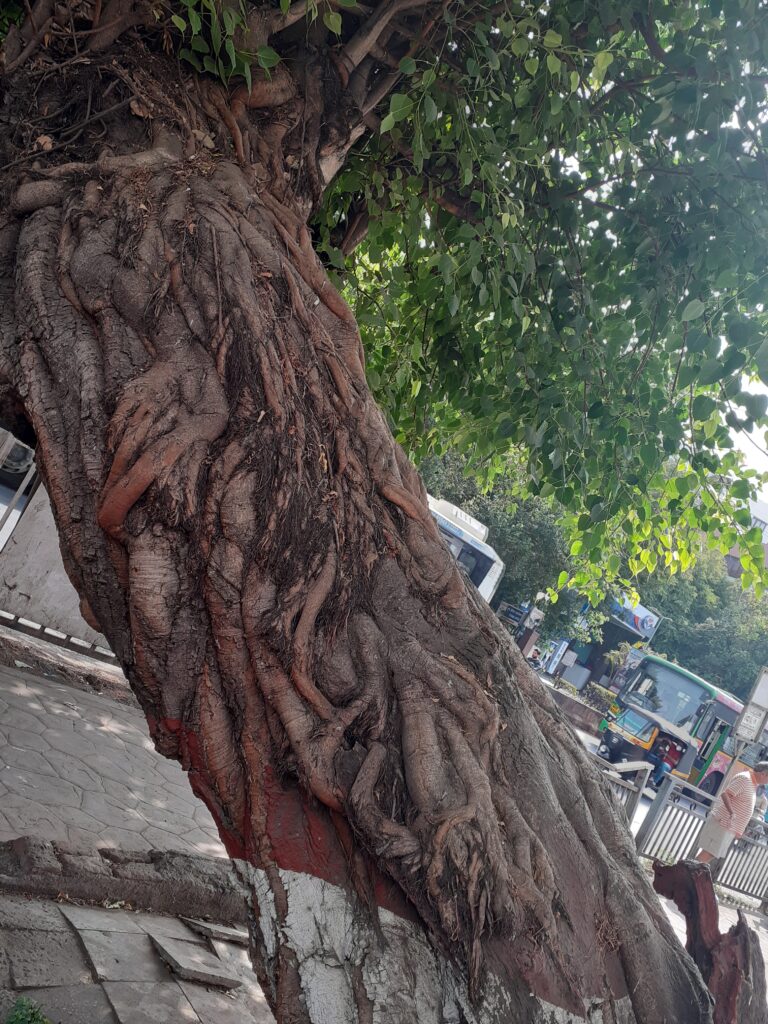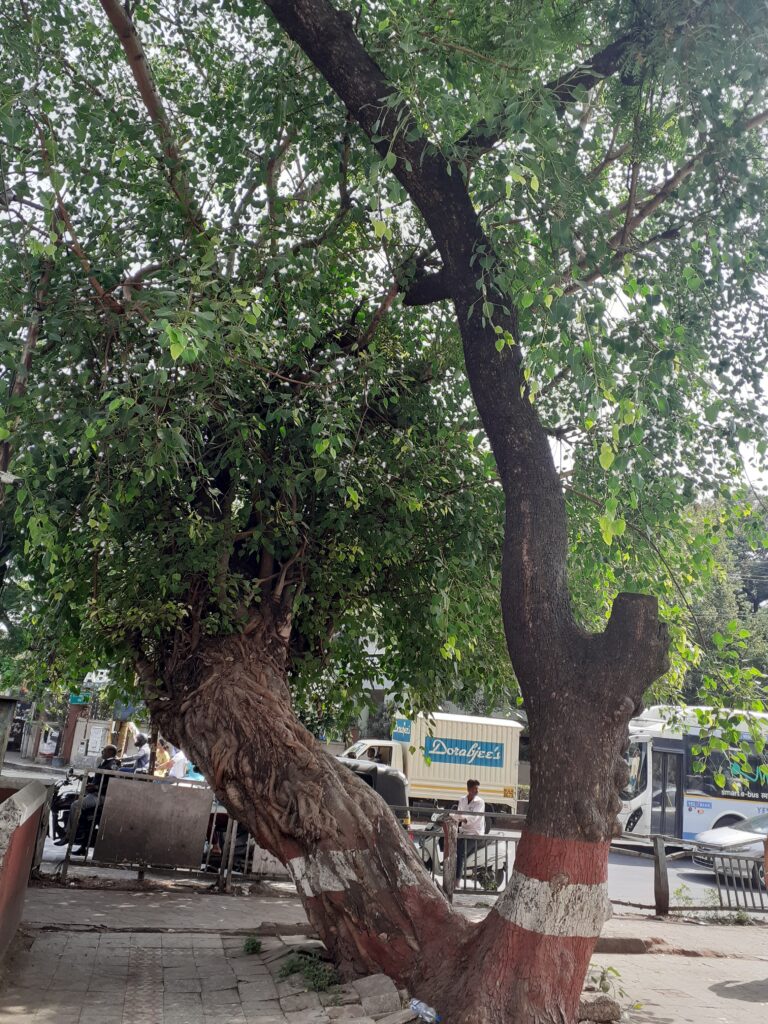 I am joining Parul in her ThursdayTreeLove blog hop.