As the mango season ends, its time for yet another fruit to capture our food senses! The Jamun or Syzygium cumini of the Myrtaceae family is available in plenty in June-July as the Alphonso harvest comes to an end.
The tree has just finished flowering and that is how it finds a place in my TTL post. The unique flowers are hidden among the glossy green leaves.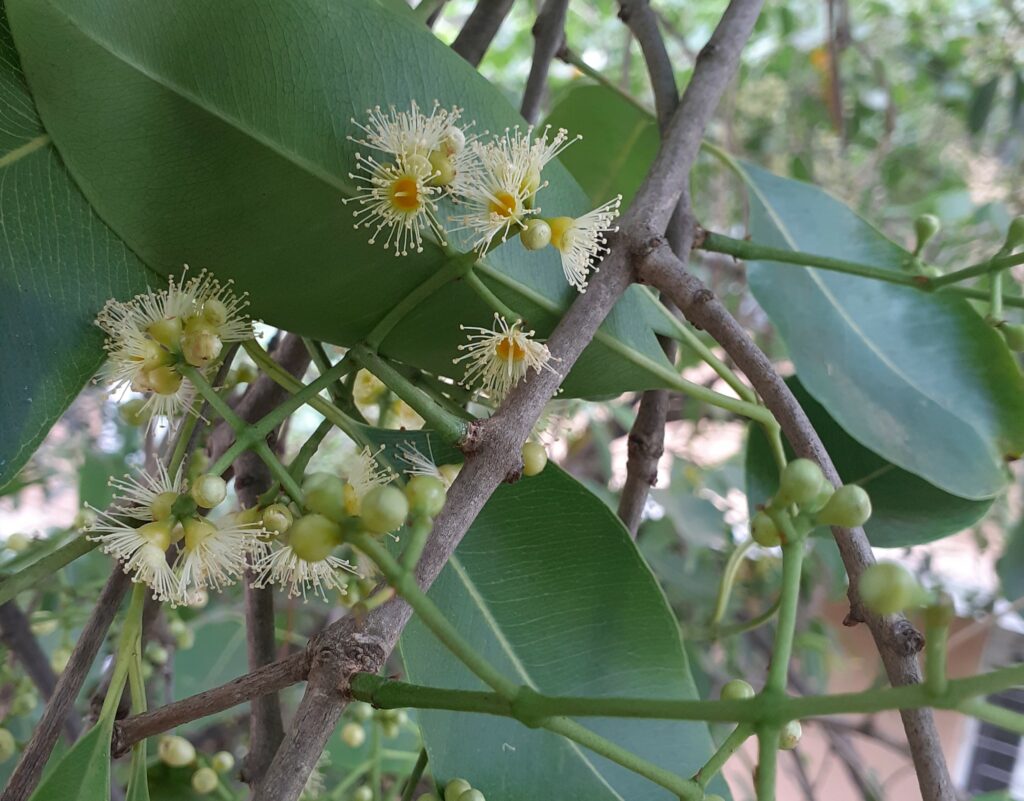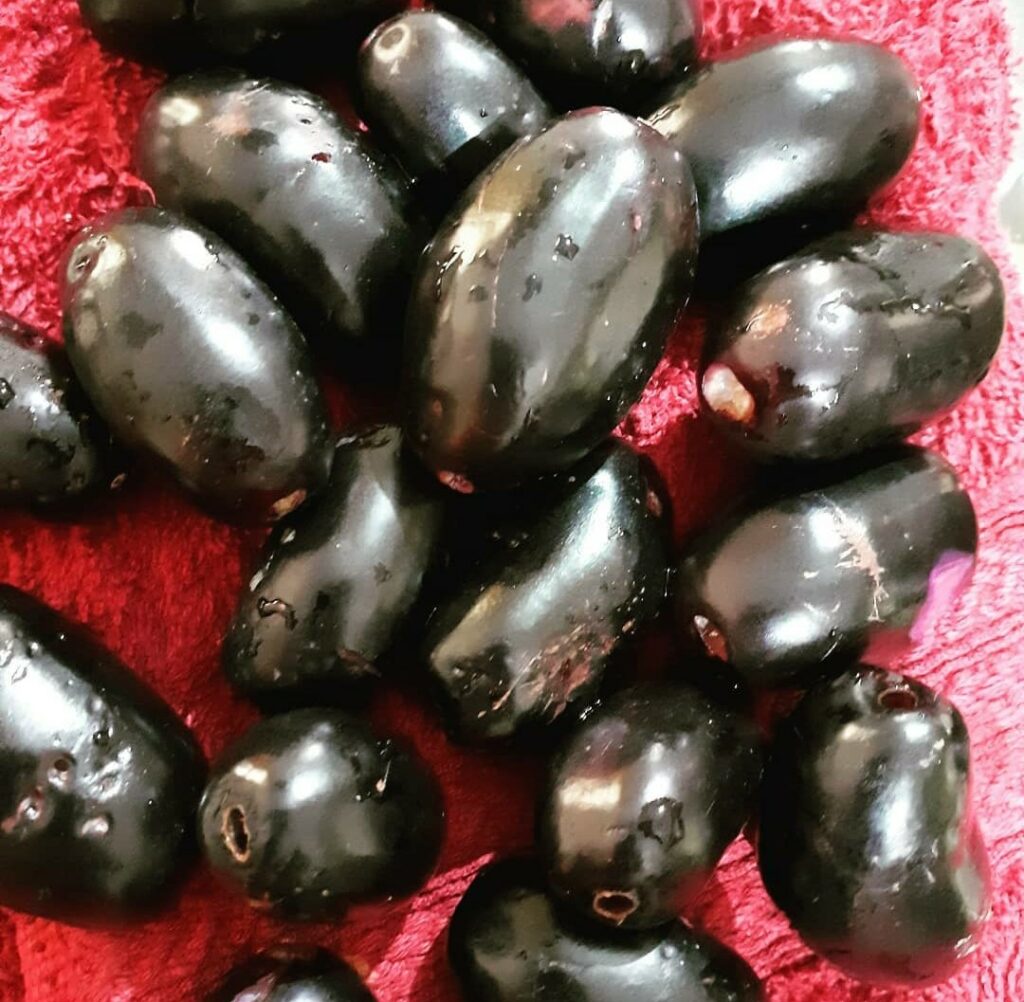 The fruit is delicate and crushes easily. Monsoon showers bring down some fruit that then colours it purple. Expert tree climbers are required to pluck the fruit from the trees. The fruit has a sharp taste and stains the mouth when eaten. It will also stain clothes if one is clumsy when eating!
Jamun is not among my favourite fruit but those who do like it are its dedicated fans!
Have you seen the Jamun tree? Do you like Jamuns?
I am joining Parul in her ThursdayTreeLove blog hop. Do head over for some wonderful trees from around the world. Better still, join in!
Despite my best efforts at trying to resolve commenting issues on this blog, some of you, dear readers, may find it difficult to share your thoughts. Please click here to leave your comments . I would love to hear from you. Thank you for your patience!