Instead of a tree growing in the open, today I have my Bonsai tree for you. We call it Wax but botanically it is the Ehretia microphylla or Fukien Tea. It belongs to the Boranginaceae family and I have seen it growing in the Andamans but its 'cousin' Ehretia laevis does grow in Pune. Its shiny small leaves make it a perfect species for Bonsai. My tree is a Shohin and the reason I post it today is that currently it is fruiting and is a big attraction for local birds.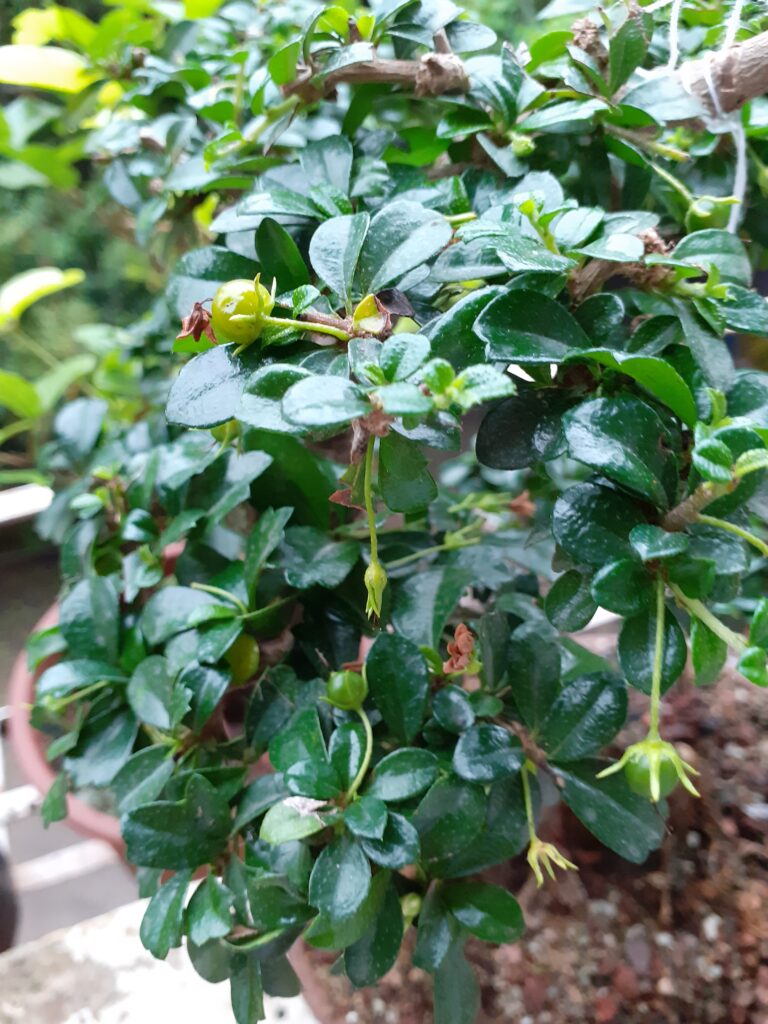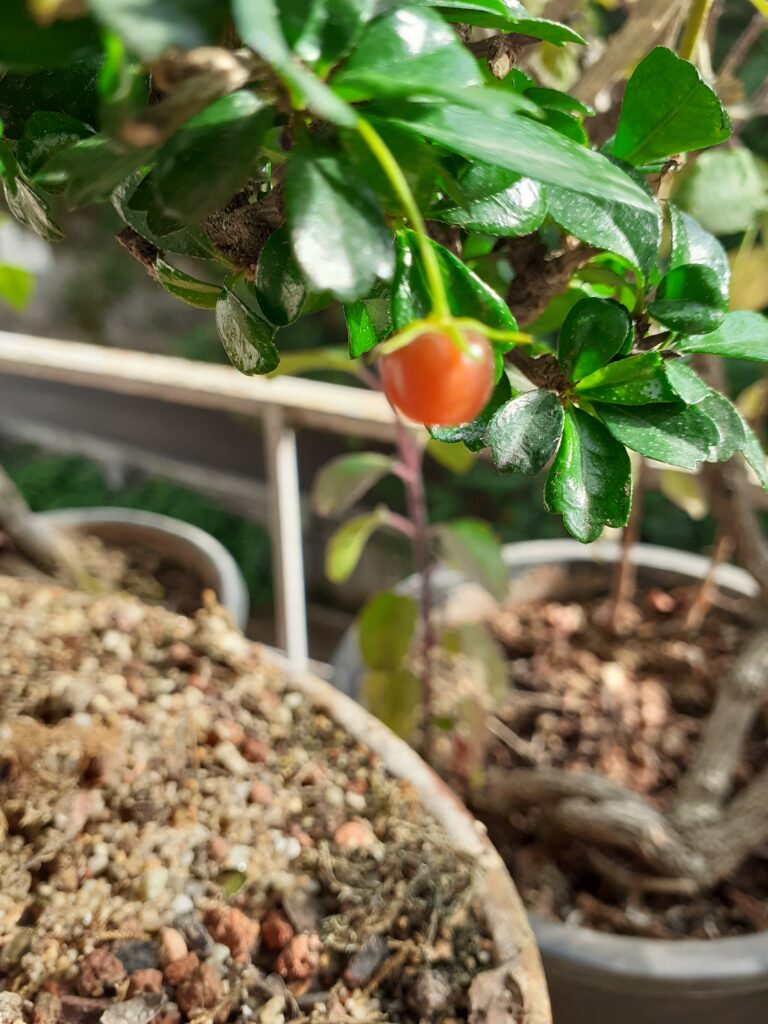 Here is my tree in case you are curious… It is about 10″ tall.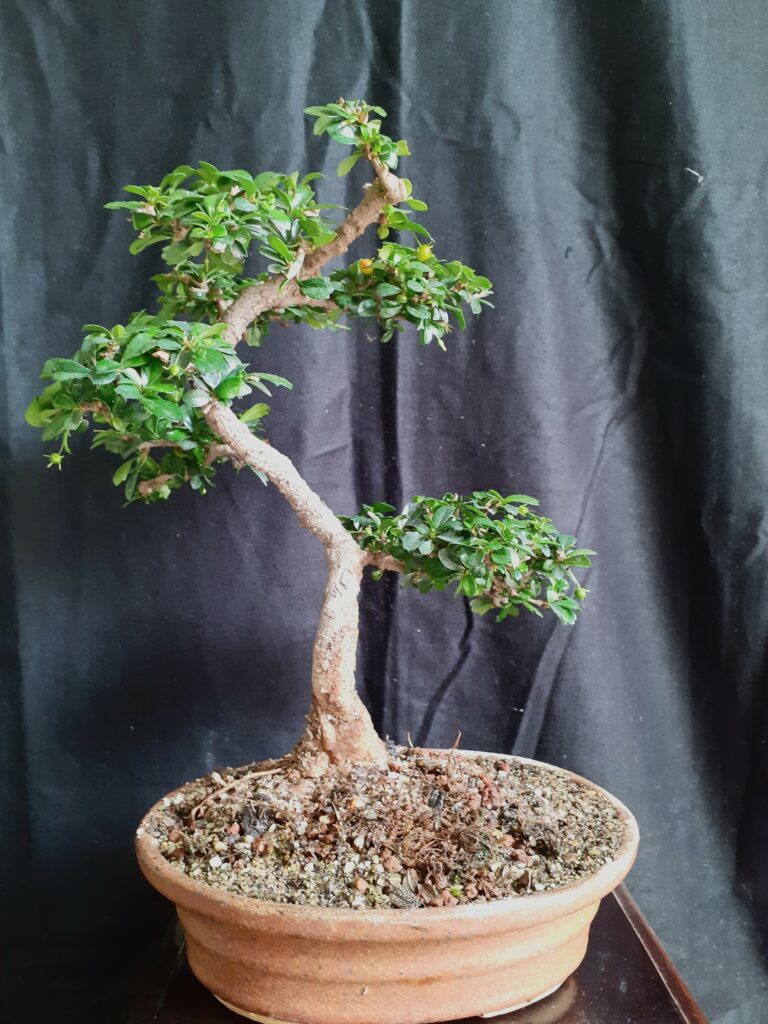 Fruit on my Cherry Bonsai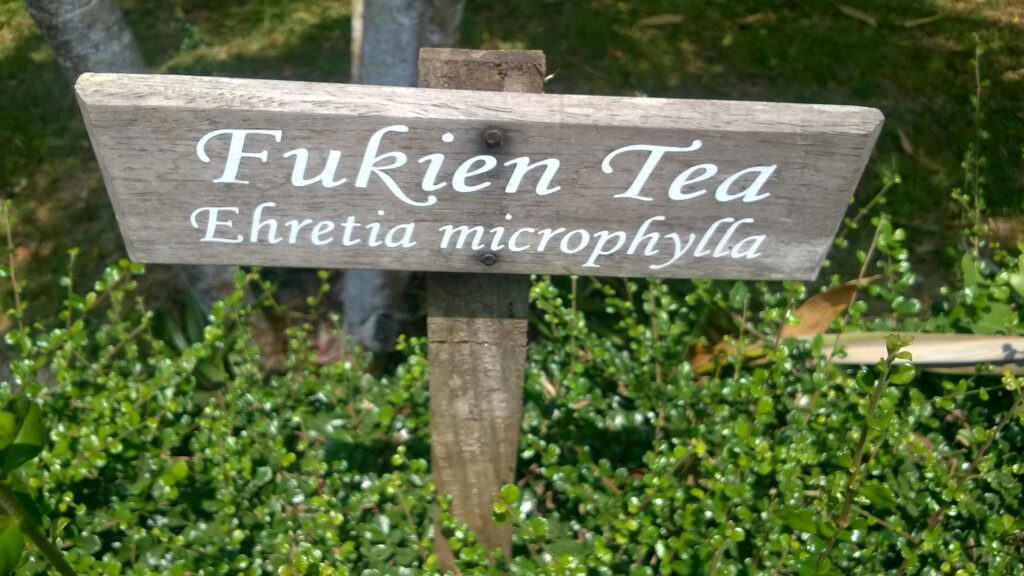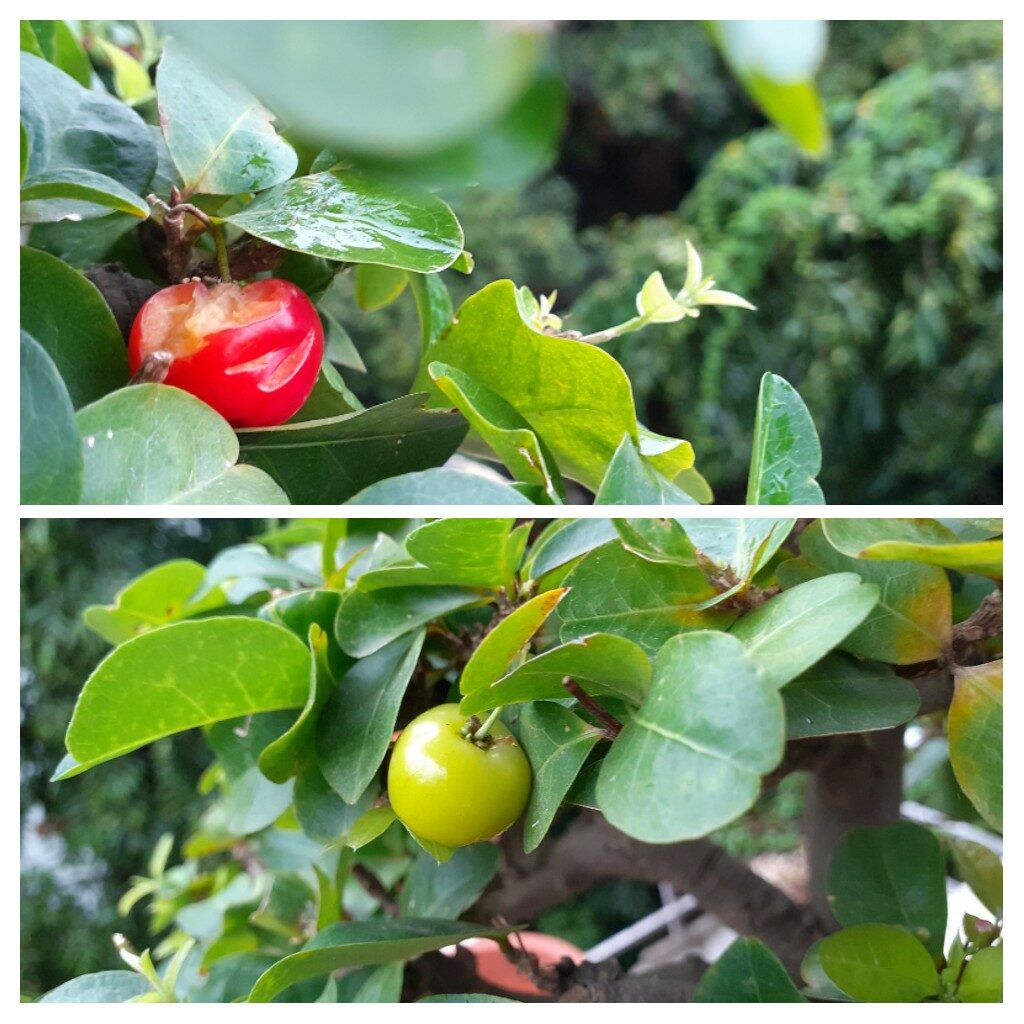 We are a small group of Bonsai Moms and shower our trees with love and care. As you can see, the trees reciprocate by blooming and fruiting profusely which in turn is a feast for birds and insects. And a source of immense joy and satisfaction for us.
I am joining Parul in her ThursdayTreeLove blog hop. Do head over to see fantastic plants from around the world. Better still, join in.