Todays tree has a small back story.. rather how I came to spot it.
I was sent an image of a tree in bloom requesting its ID. I, in turn shared it with some other tree lovers and it was thought to be the Dalchini tree. Someone shared the spot where it grows and very soon, one thing led to another, and a small group of us ended up going tree hunting.
It wasn't really a hunt actually, since we knew its location but we did end up seeing a whole lot of other wonderful trees enroute. The Beggars Bowl that I shared earlier was from that same outing.
So here it is.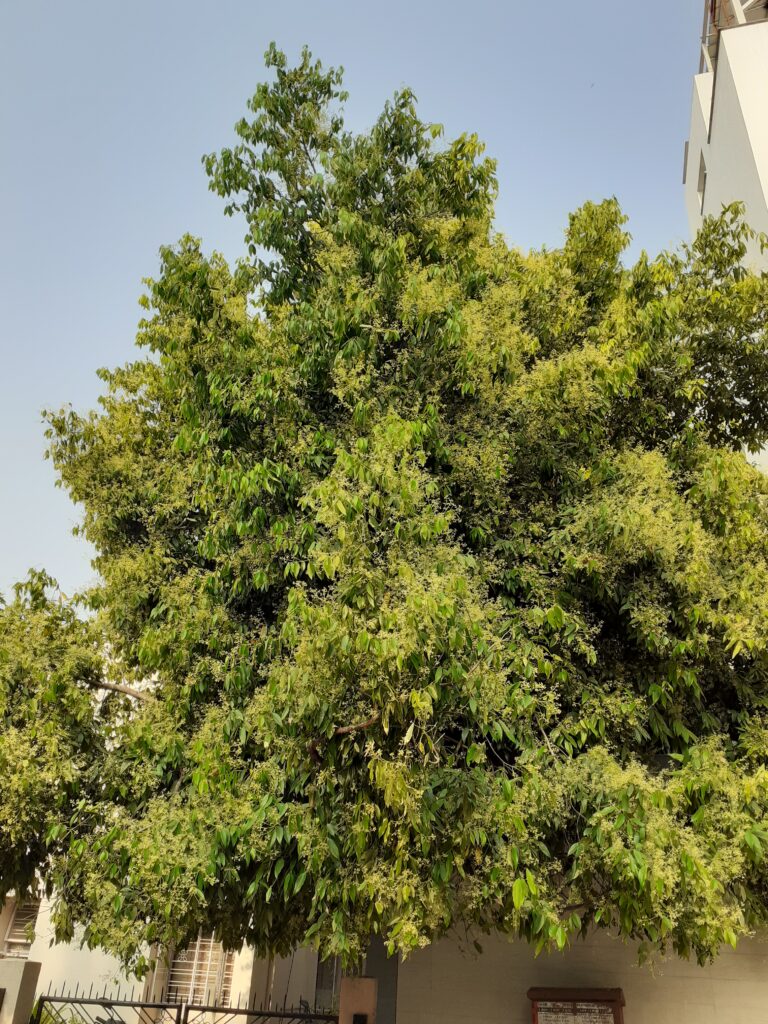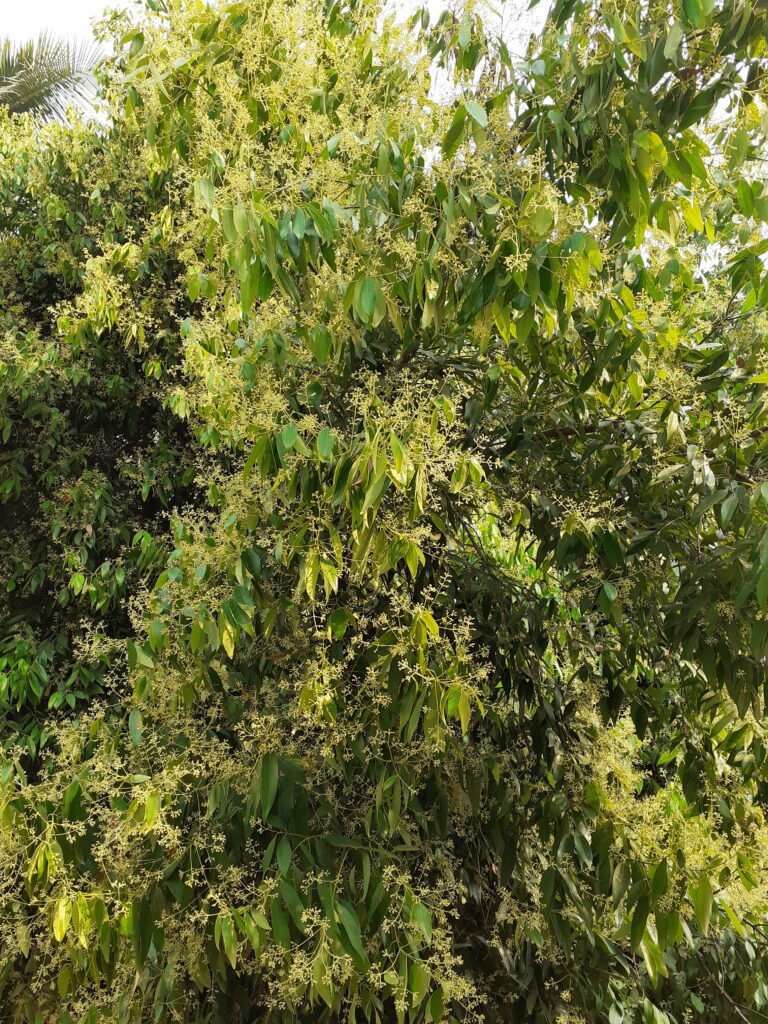 It looked glorious and was covered with lovely tiny yellow/white flowers. The entire area was filled with a distinct cinnamon fragrance. Cinnamomum verum belongs to the Lauraceae family and is native to India.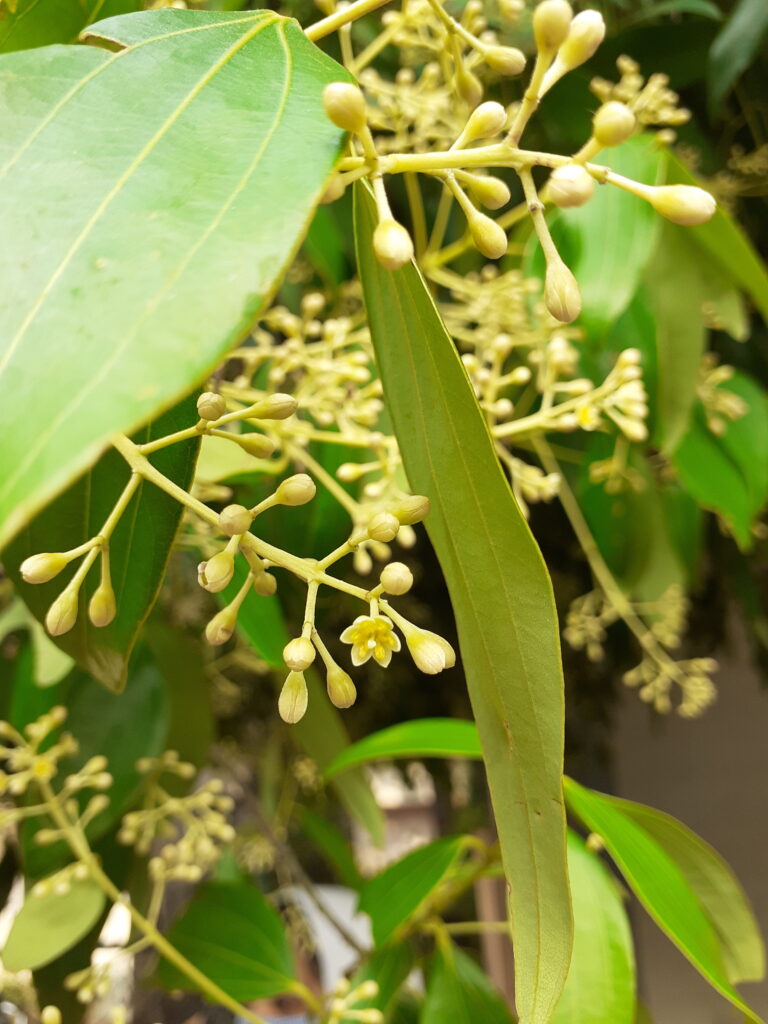 This is an evergreen species, not very tall and grows mainly in South India and Sri Lanka. Its distinctive leaves have three veins.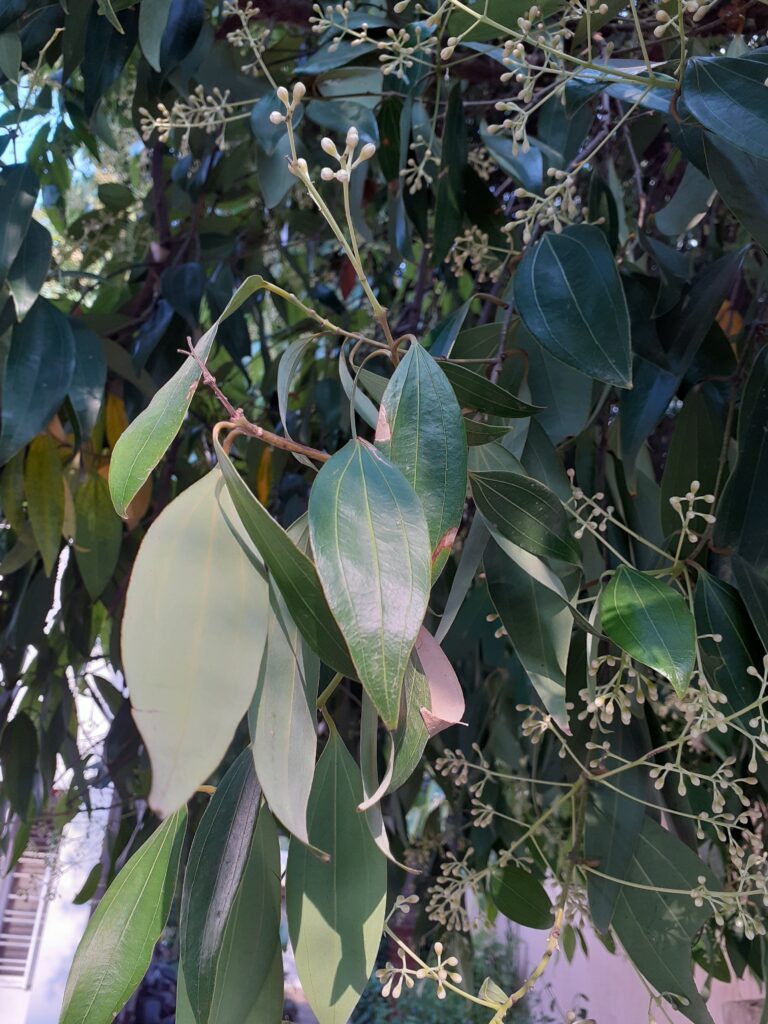 Though a native species, Pune is not its favourite geographical area but as I said, the city has many enthusiastic home gardeners who have gathered plants from far and wide and nurtured them. This is a treat for tree lovers and botany students.
Have you got a group tree lovers in your city? Do you go on tree walks – before the pandemic struck? Such groups are a great way to nurture our hobby, learn details about trees and when they flower/fruit in the area.
I am joining Parul in her ThursdayTreeLove blog hop. Do head over to see some fantastic trees from around the world. Better still, join in!