The Golden Silk Cotton Tree is a wonderful harbinger of end of winters in my city. Its botanical name is Cochlospermum religiosum and belongs to the Bixaceae family. Some of its other common names are called Torchwood Tree, Buttercup Tree, Ganer, Sonali Simul. The name Golden Silk is probably from the silky fibers seen when the fruit bursts.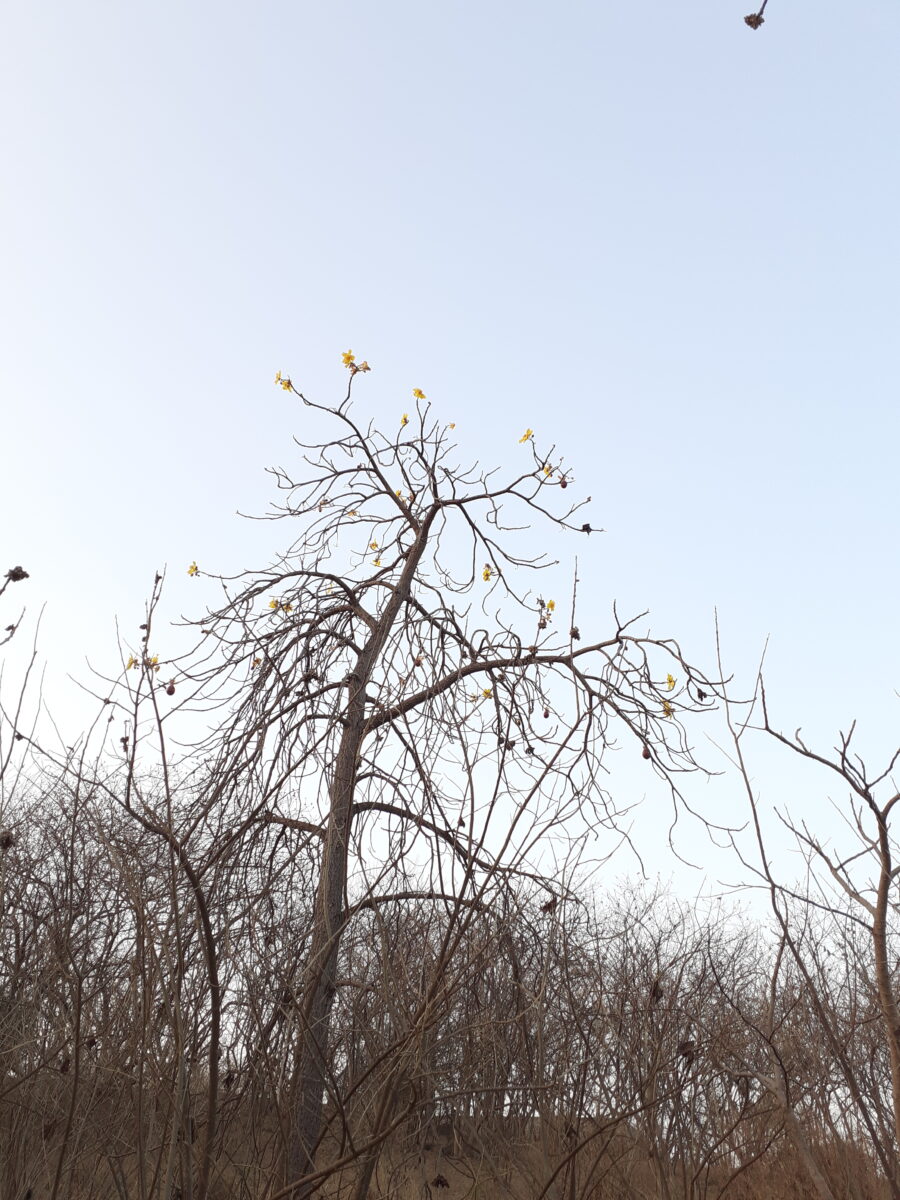 The tree being deciduous in nature, drops all its leaves as winter begins. One begins to wonder if the bare tree will survive. But come January, with the first whisper of spring, the Ganer bursts into beautiful golden yellow flowers. They open before dawn and are said to be fragrant. I see them every year on the Vetal Tekdi but the blooms are usually very high up and impossible to reach till one drops down. A powerful camera can capture flower details but not its fragrance.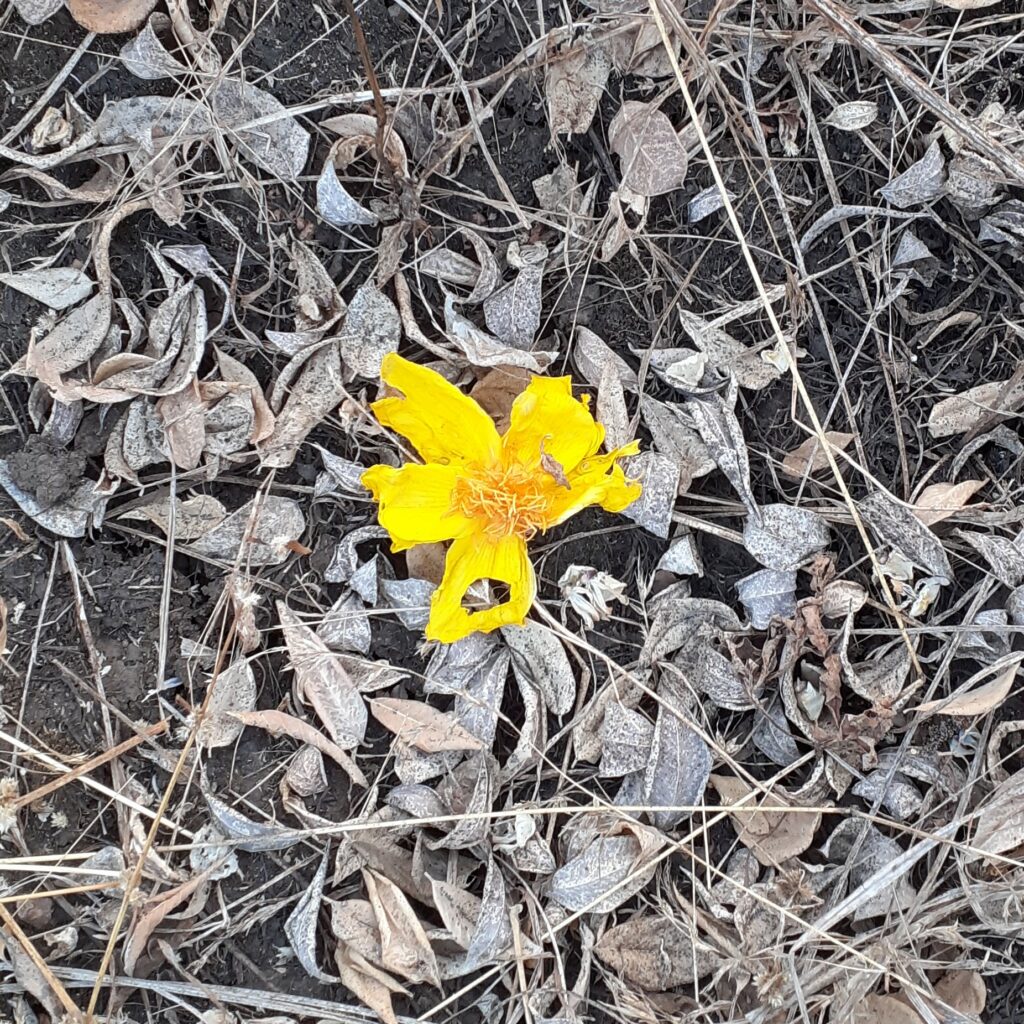 In a few months, the oval fruit develops and it rather looks like a Brinjal! It bursts to reveal seeds embedded in silky cotton.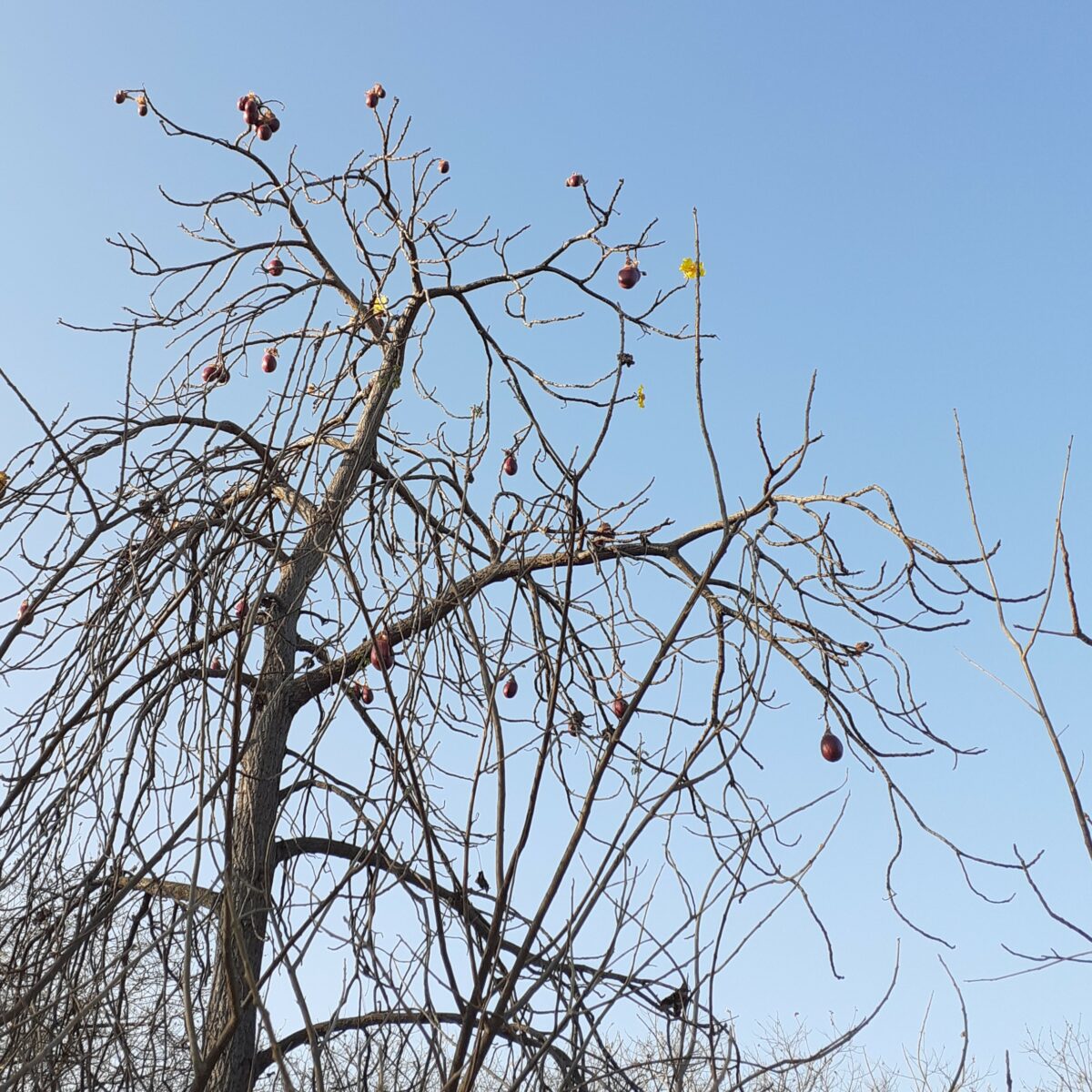 Further, the Buttercup Tree has very pretty foliage as well .. the leaves are lobed and pleated are add to its beauty when in leaf.
This native tree is grows in the subcontinent and finds a mention in the book Jungle Trees of Central India by Pradip Krishen. It is on the cover of the book Aple Vruksha by Prof SD Mahanjan.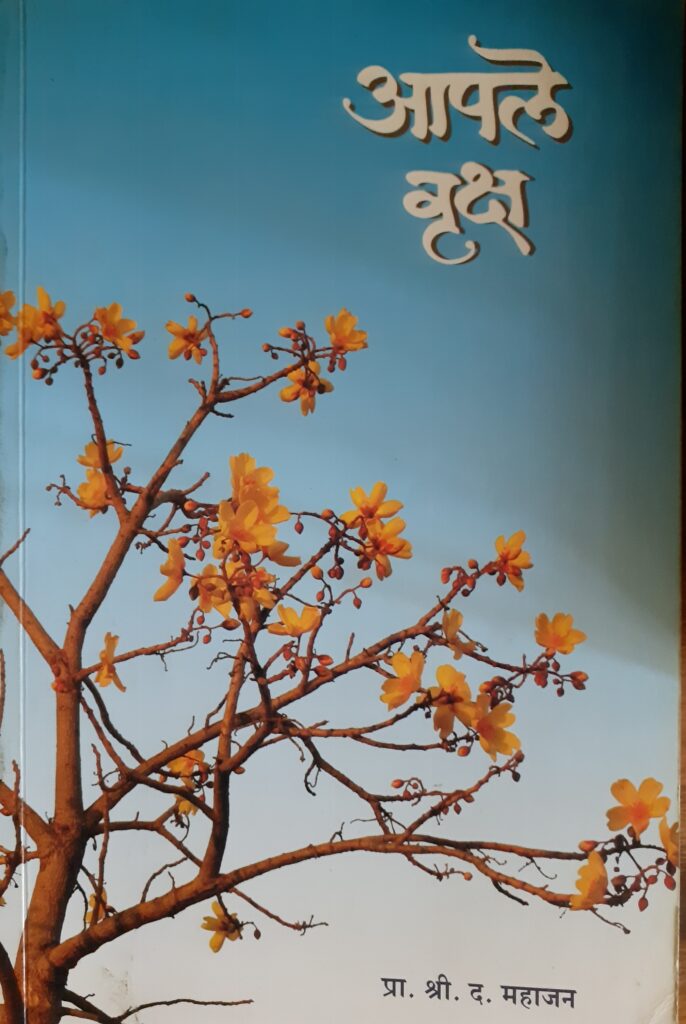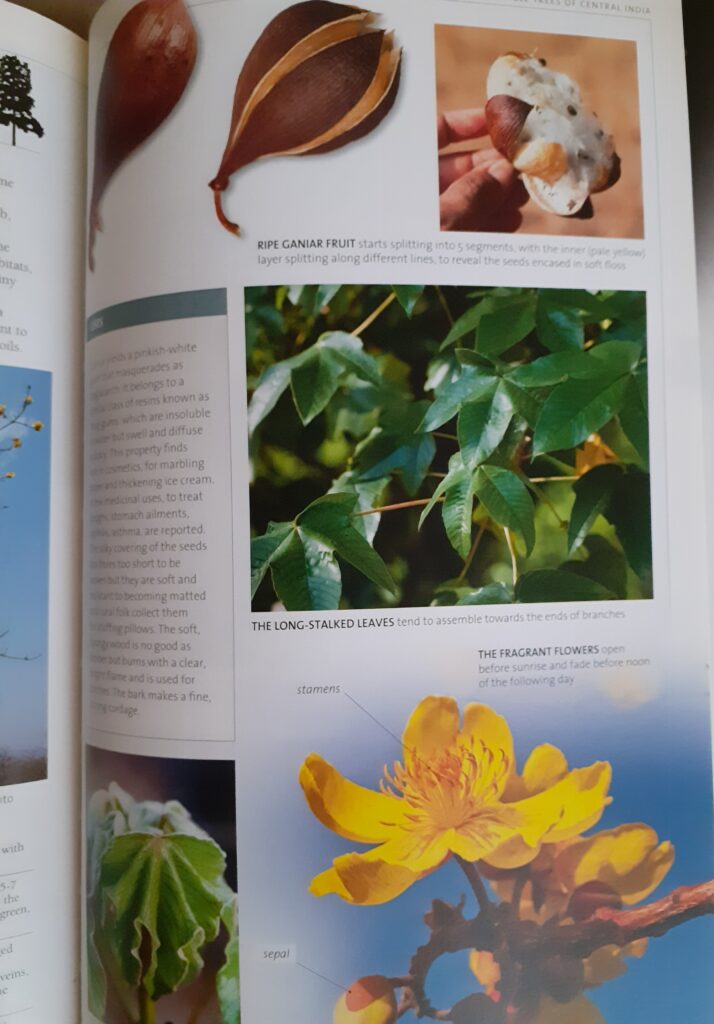 Strangely, several attempts to propogate this tree have failed.. from seed, cuttings and so on. Hence, one can see this plant only in the wild.
Have you seen the Golden Silk Cotton Tree? It grows on the hills of Pune and is still blooming. The golden flowers will beckon you from the bare branches around it! It is well worth the effort to trek up and enjoy these wonderful blossoms.
I am joining Parul in her ThursdayTreeLove blog hop. Do head over to see some wonderful trees from around the world. Better still, join in.