Hello! Welcome to my seventh attempt at the April AtoZ blogging challenge. My theme this year is Experiences of a first time grandmother! Some sweet, salty moments and learnings! My posts are totally based on what I felt (may even border on rants) and are not meant to be a guide.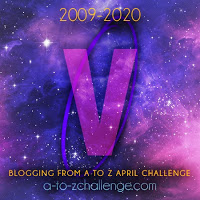 Visitors!
While at any other time, I love for people to visit us, I dreaded any one to call us with an infant at our home.
I can almost hear the surprise in your mind, dear readers..
Let me clarify..


Traditionally, the new Mother and her baby were kept almost isolated.. Washing feet and hands was mandatory for anyone who wanted to see them.. obviously to protect them from infections.
In our modern set up, it is a tricky job to ask visitors to do so.. People were actually offended when I asked them to.


Of course Corona has now ensured everyone has reconnected with this particular and important hygiene aspect at all times.


Then came the next hurdle.


Let me clarify again, at any other time, I am a welcoming host (I hope) but with a new born, my priorities had changed. Babies dont like to be held by strangers and many end up being upset with all that talk and laughter in the house – especially in the Flats that are now the common abode in urban India.


Guests forget time – I take that as a compliment – but I had to choose between being a good host and a caring grandmother. I was way behind my chores. Asking guests to stay for Lunch or Dinner (or the meal at that time of the day) usually worked like magic!


The mental anguish of doing the right thing, not hurting people was too stressful for me.


Of course all come with only best wishes and love for us and I appreciate the gesture. All had words of advice, some of it very useful.


I know what not to do when I next visit a newborn. In fact its best to wait till baby is at least a month old.
What has been your experience? I am sure my thoughts may cause a deja vu to some of you especially someone who has hosted a new born. I would love to hear from you!

See you after the weekend folks!

Here are links to my previous AtoZ attempts.
2013 Mixed Bag
2014 Exercising For Fitness
2015 Gardens of Pune
2016 Herbs
2018 Contemporary A to Z
2019 Caring for the Caregiver
Disclaimer: My posts do mention some products or service providers but these are not sponsored and not meant to be an advertisement. All posts are from a maternal grandmother's point of view!