Hello! Welcome to my seventh attempt at the April AtoZ blogging challenge. My theme this year is Experiences of a first time grandmother! Some sweet, salty moments and learnings! My posts are totally based on what I felt (may even border on rants) and are not meant to be a guide.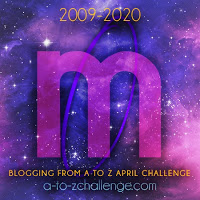 Memories
As I mentioned before, I have attempted to try some kind of stitching as we waited for the baby to arrive. Making a baby sized 'Dupta' is just what grandmothers do.


Naturally, I wanted to do something different. I struck upon the idea to make something using cut pieces from discarded clothes of the expectant Mom and Dad. This was totally in sync with the Reuse Upcycle theme! My design was inspired by one made by my Mom for my daughter.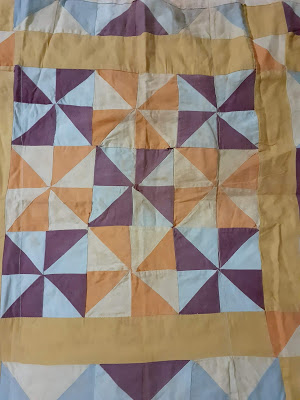 Fabric triangles stitched together to get this intricate pattern
Initially, I thought of simply using running stitch to bring my idea together but it was not strong enough. Buying a regular sewing machine seemed to be a waste so I got a mini version which served my purpose perfectly.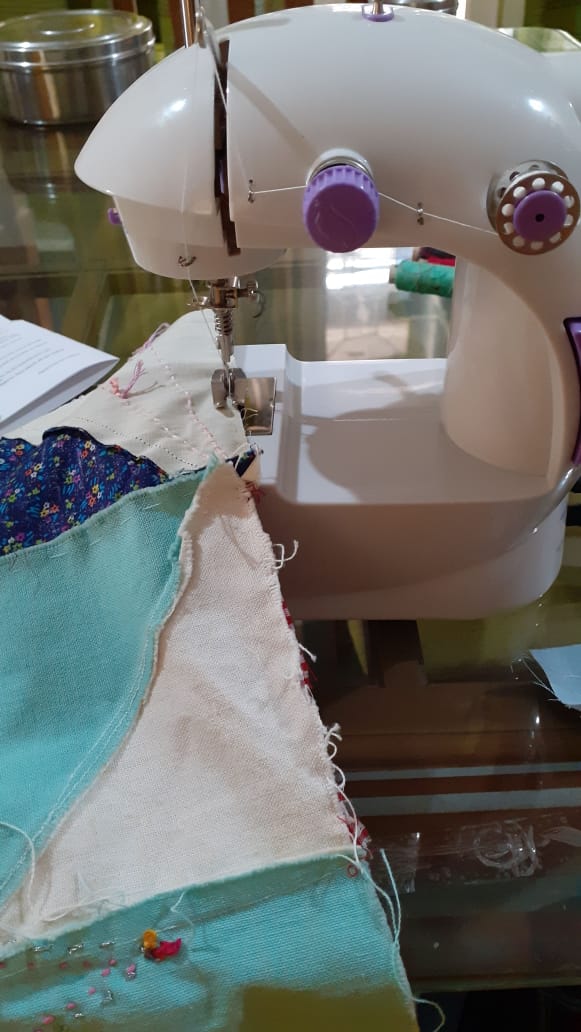 I cut up the fabric into triangles and placed them together like assembling a zigsaw puzzle. Once I got a design I liked, I stitched the pieces together to get these two unique pieces.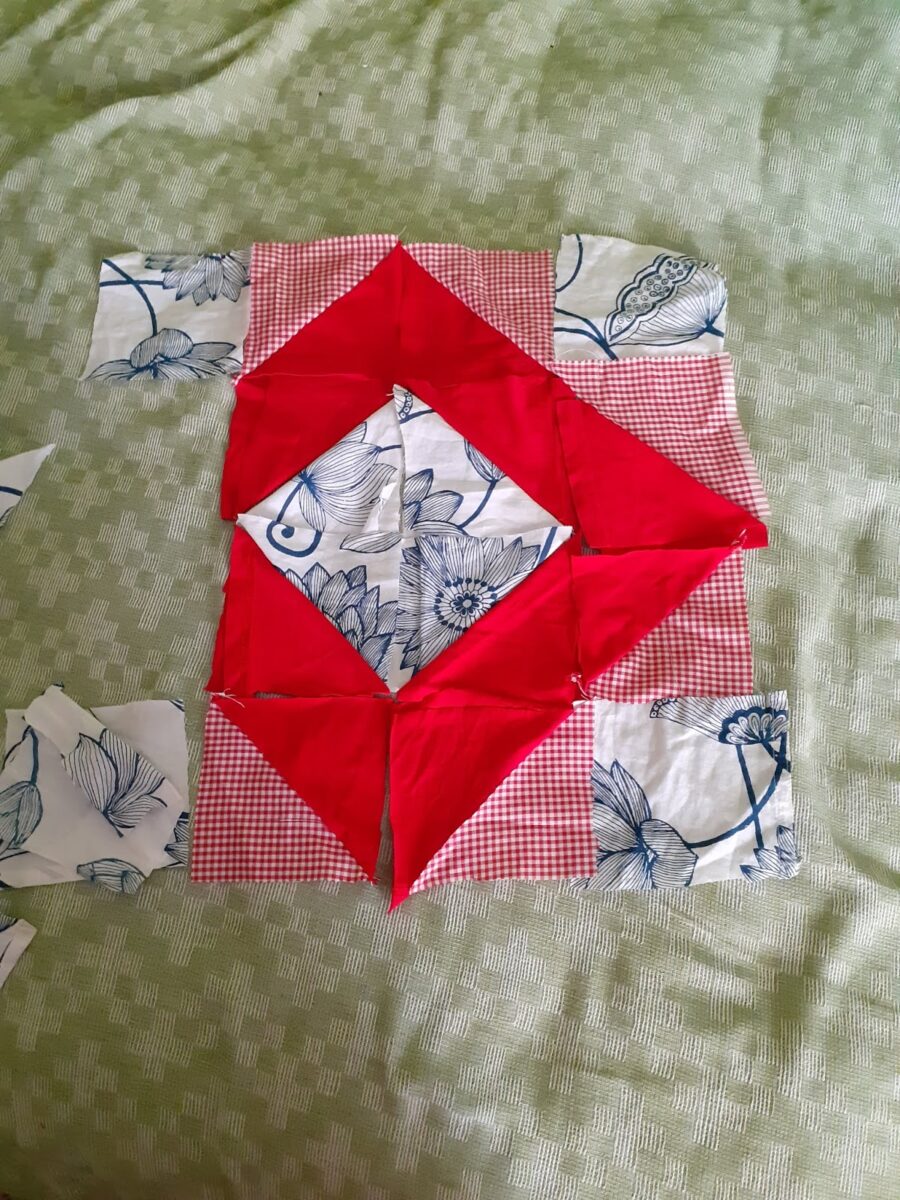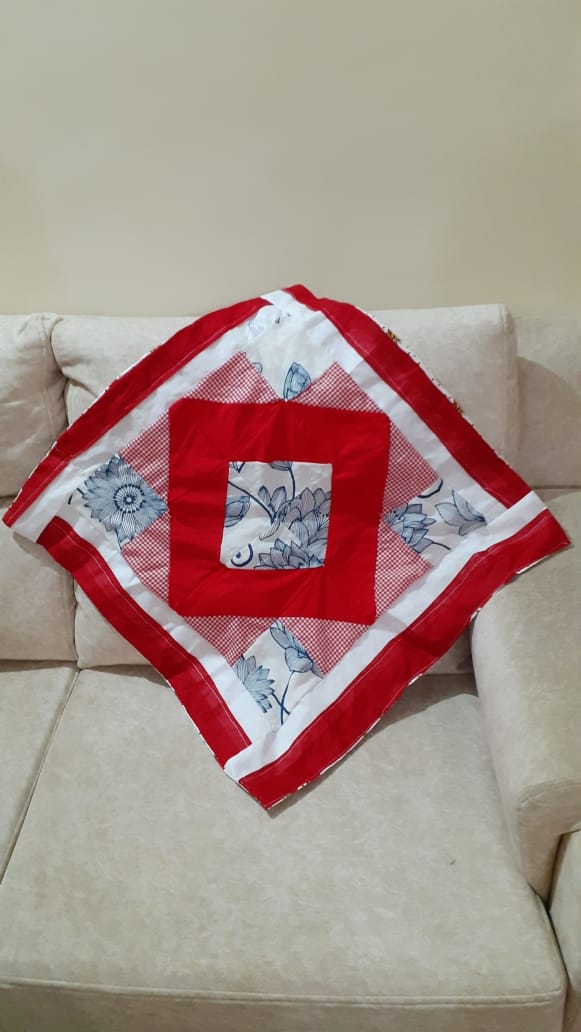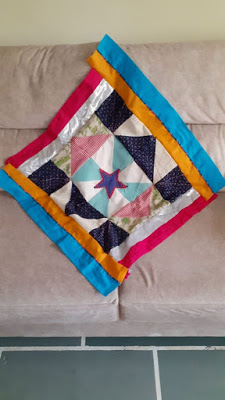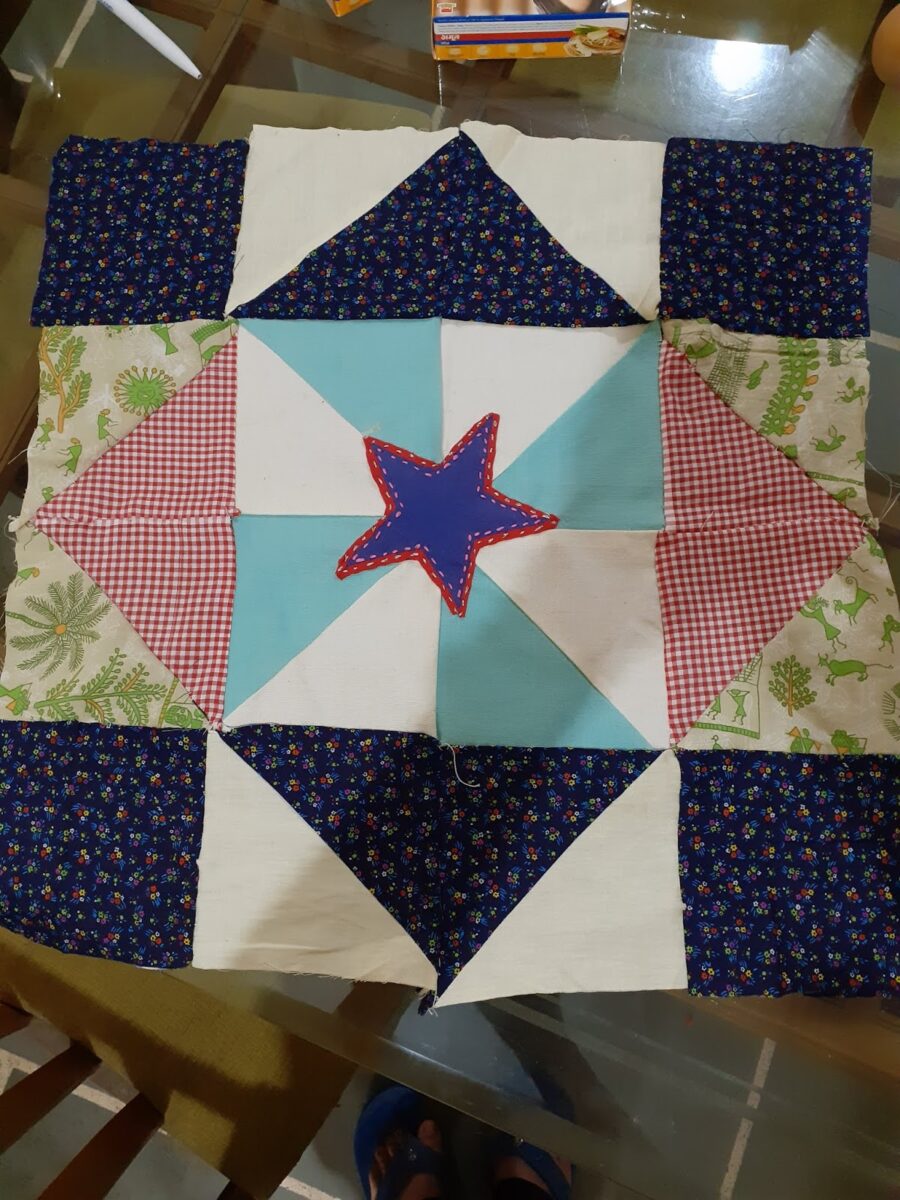 I call these the MomDad dupti!!


What have you stitched for a newborn? What has been your experience? I am sure my thoughts may cause a deja vu to some of you especially someone who has hosted a new born. I would love to hear from you!
See you after the weekend folks!

Here are links to my previous AtoZ attempts.
2013 Mixed Bag
2014 Exercising For Fitness
2015 Gardens of Pune
2016 Herbs
2018 Contemporary A to Z
2019 Caring for the Caregiver
Disclaimer: My posts do mention some products or service providers but these are not sponsored and not meant to be an advertisement. All posts are from a maternal grandmother's point of view!