Hello! Welcome to my seventh attempt at the April AtoZ blogging challenge. My theme this year is Experiences of a first time grandmother! Some sweet some not so sweet moments and learnings! My posts are totally based on what I felt (may even border on rants) and are not meant to be a guide.
I
am sure my thoughts may cause a deja vu to some of you especially someone who has hosted a newborn! I would love to hear from you!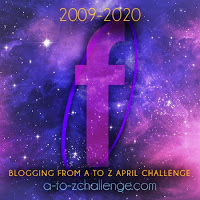 Fitness.
Is that a surprising topic from me?
Well, grandmom has to be fit to look after her babies right? She is also managing her own household and job (if she is working), so staying fit is of utmost importance.


Its important to have strong, fully mobile and painfree knees.. As also to have a strong back and shoulders. Bending and straightening and lifting happens all the time and a catch or stiffness can really make things difficult.

With a newborn infant at home, time is at a premium. I cashed in on fitness acquired by a regular regimen over several months. Whenever I could, I did Yoga and Suryanamaskar (Sun Salutations).


What has been your experience?
See you tomorrow folks!


Here are links to my previous AtoZ attempts.
2013 Mixed Bag
2014 Exercising For Fitness
2015 Gardens of Pune
2016 Herbs
2018 Contemporary A to Z
2019 Caring for the Caregiver
Disclaimer: My posts do mention some products or service providers but these are not sponsored and not meant to be an advertisement. All posts from a maternal grandmother's point of view!