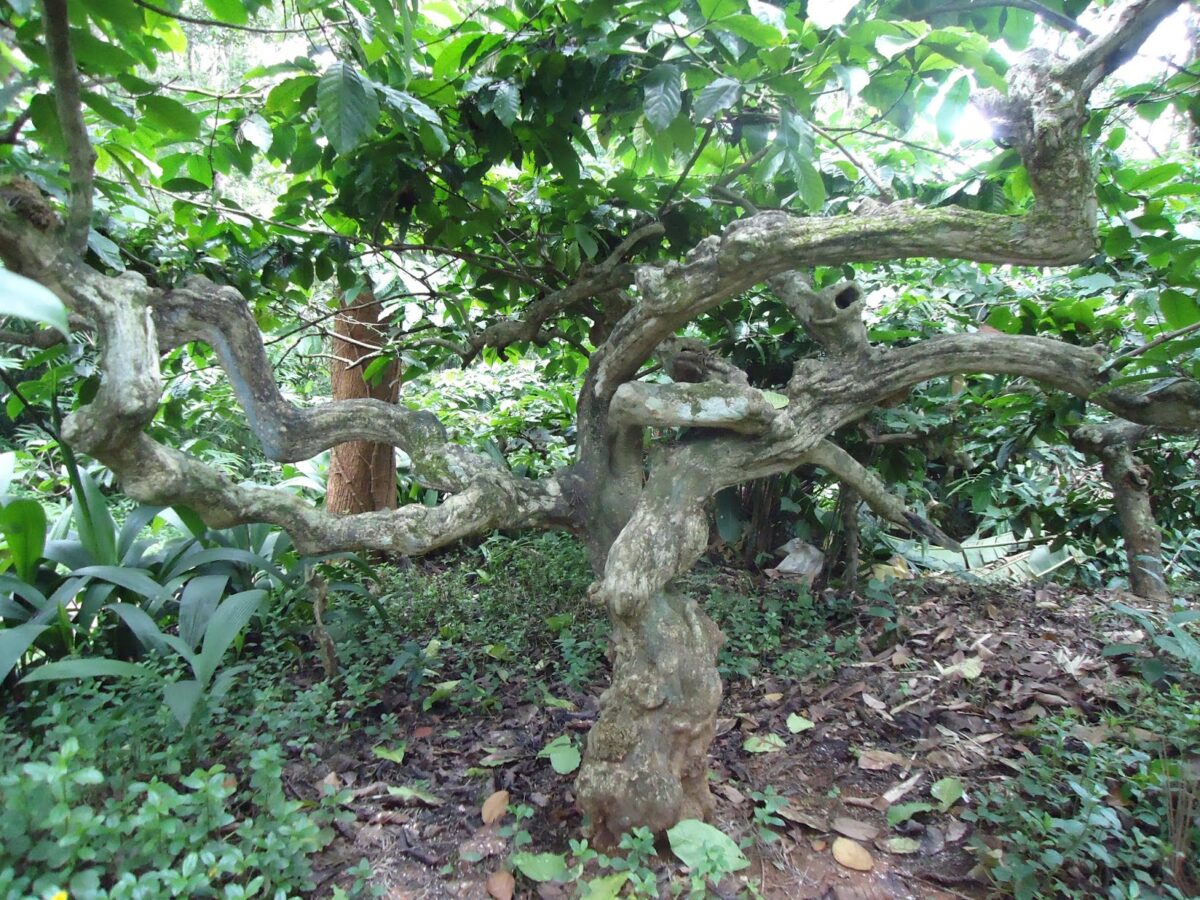 This gnarled looking trunk is that of a Coffee tree! I am sure all those who have travelled to Coorg would have seen these.. It was wonderful to see the origin of something that was my saviour from drinking plain milk in childhood!
Hence for a long time, Coffee, to me, meant the instant variety in powder form that came out of a bottle.
Later, I was intrigued by the strong aroma outside a coffee bean shop and as the years passed, I made lifelong friends with the 'filter kapi'! The logical next step was to see a coffee plantation but it was only recently that this materialised.
And the wait was worth it.
The brown seeds we use are from the fruit of the plant Coffea canephora or Coffea arabica (Robusta or Arabica varieties) which belong to the Rubiaceae family. It is shrub like or a small tree and blooms profusely in February and I was told they set off a heady fragrance in the entire neighbourhood. Soon green fruit called a Berry develop which turn to red and then black when dry. It has two seeds. The fruit has to be processed to get the seeds which can then be roasted and powdered to give us that out-of-this world, mood elevator, ice breaker, life saver beverage we call coffee!
Here are some more images..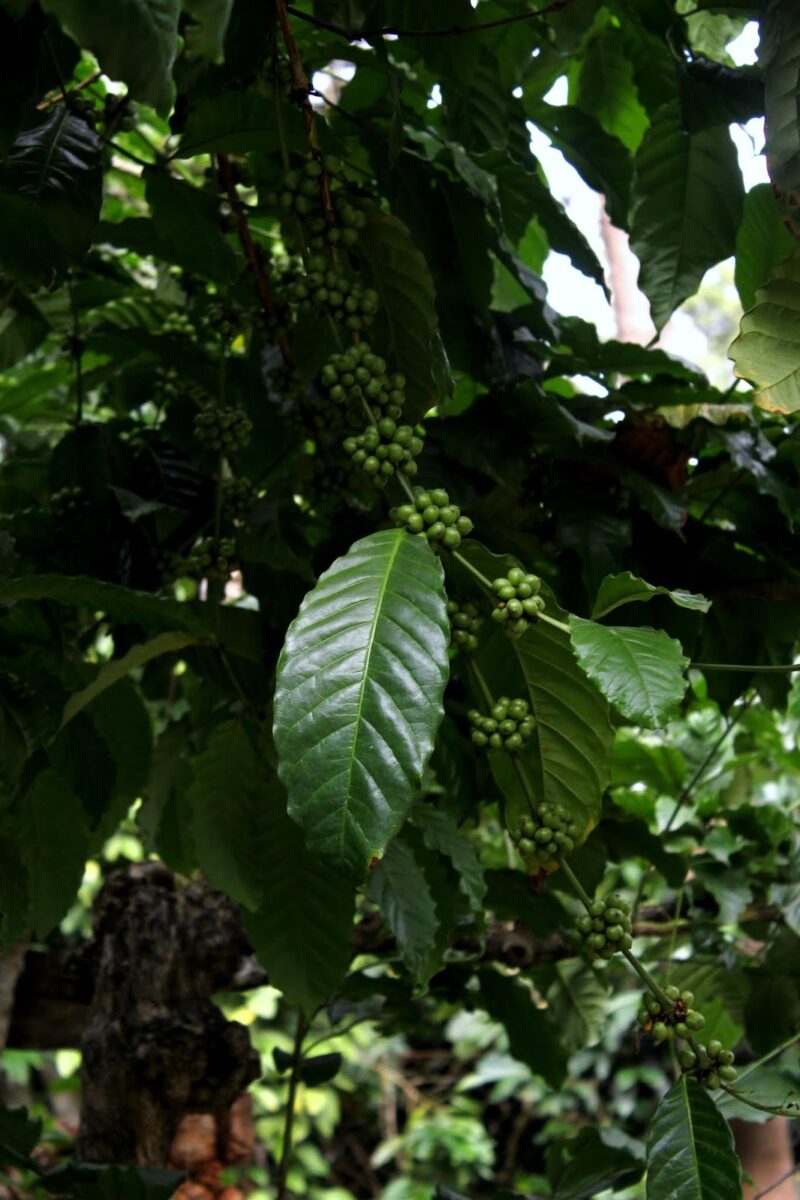 Berries
PC

@puneribaker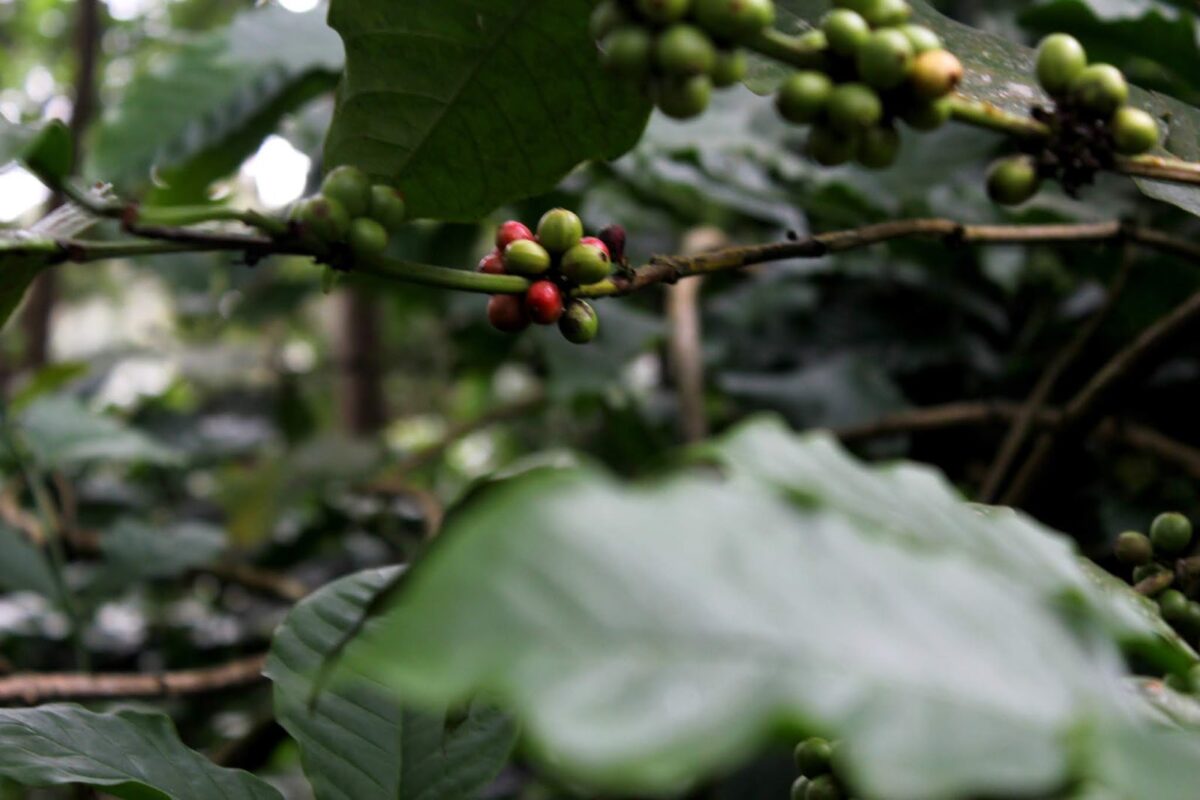 Berries ripening to red
PC @puneribaker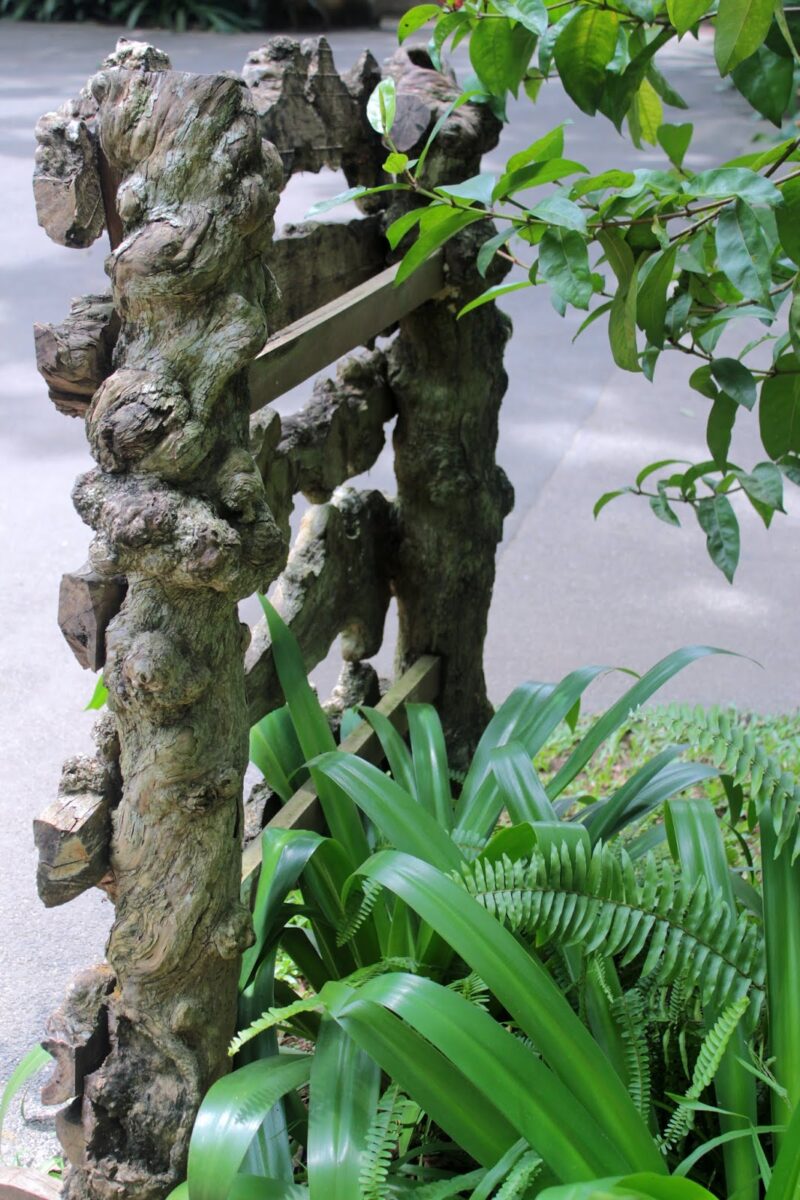 The trunk is used to make lamp stands which will hold a place of pride in any drawing room. Here it has been used to make a sign post.

Coffee has the characteristic of creating strong fans who refuse to drink Tea. At least it has done so in my family!!
Have you seen the coffee tree? Do you enjoy Coffee or Tea?
I am joining Parul in her ThursdayTreeLove blog hop. It is live on the second and fourth Thursday every month. Do head over to see some fantastic trees from around the world. Better still, join in with your tree!