Anyone who goes tree spotting is sure to have noticed that some trees become 'host' to other plants …
I mean that other species grow on this main or mother tree either for support or nutrition – this is a normal phenomenon seen in Nature ..peaceful coexistence.. take and give support when needed and when it can be given!
Here is a massive old Bougainvilla and a Monstera growing on a Neem tree. In fact it was the gnarled warty trunk that caught our attention and it took us quite a while to identify the Bougainvilla. We had to follow the trunk like way up to the top before the pink-purple blaze of flowers gave away its identity. The carpet of pink flowers were yet another clue!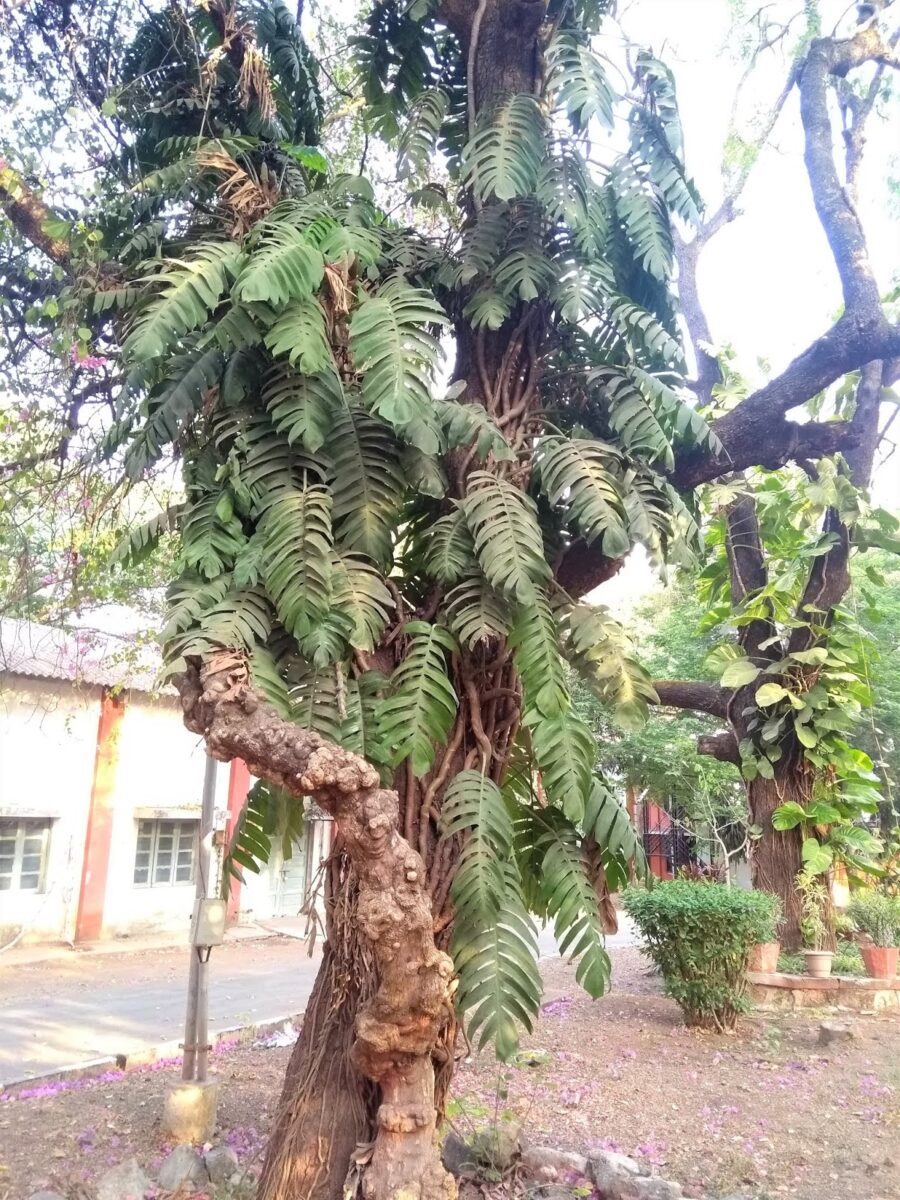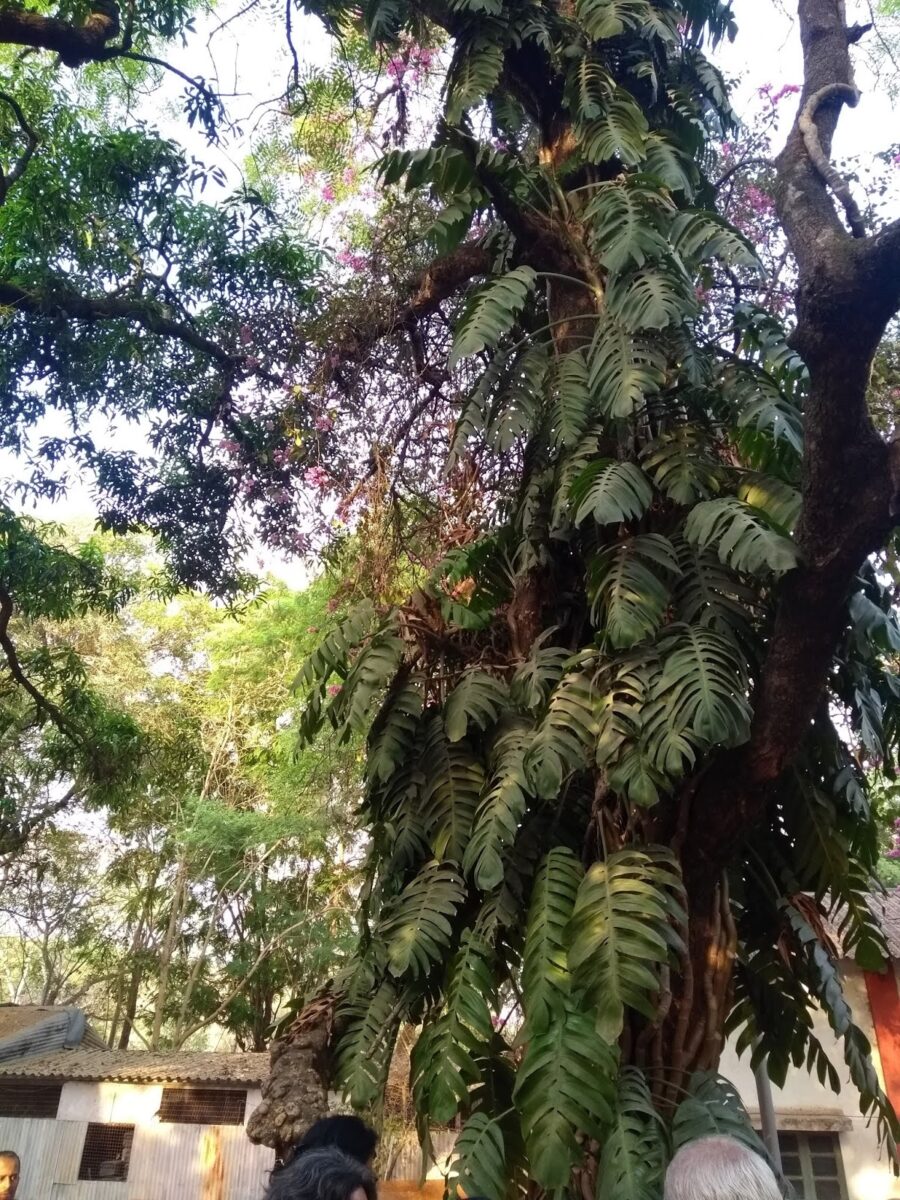 What clues do you look for to identify a plant? Have you experience the tremendous satisfaction and joy of identifying a tree/herb/shrub?


I am joining Parul in her ThursdayTreeLove blog hop. Do head over to see some fantastic trees from around the world. Better still, join in!