I have read about Flower Remedies by Dr Bach. I will not go into details of that therapy but suffice to say, I came across names of all European trees. Among these was the Larch which is a remedy for under confident people who actually have huge potential. A "hidden gem" as it were.
I found it works magically and I have seen a great transformation in a person who was prescribed Larch.
Since then, seeing the Larch has been a top priority for me. I find it difficult to distinguish between conifers. Their needle like leaves are too high up to see their arrangement on the branches. Maybe I take the easy way out and wait for someone to tell me!
And then my wait was over. We saw this great tall majestic Larch which grew along the road up to the castle at Bled in Slovenia. Seeing that huge dominating tree, I sort of understood how it gave its strength via the Bach Flower Remedy.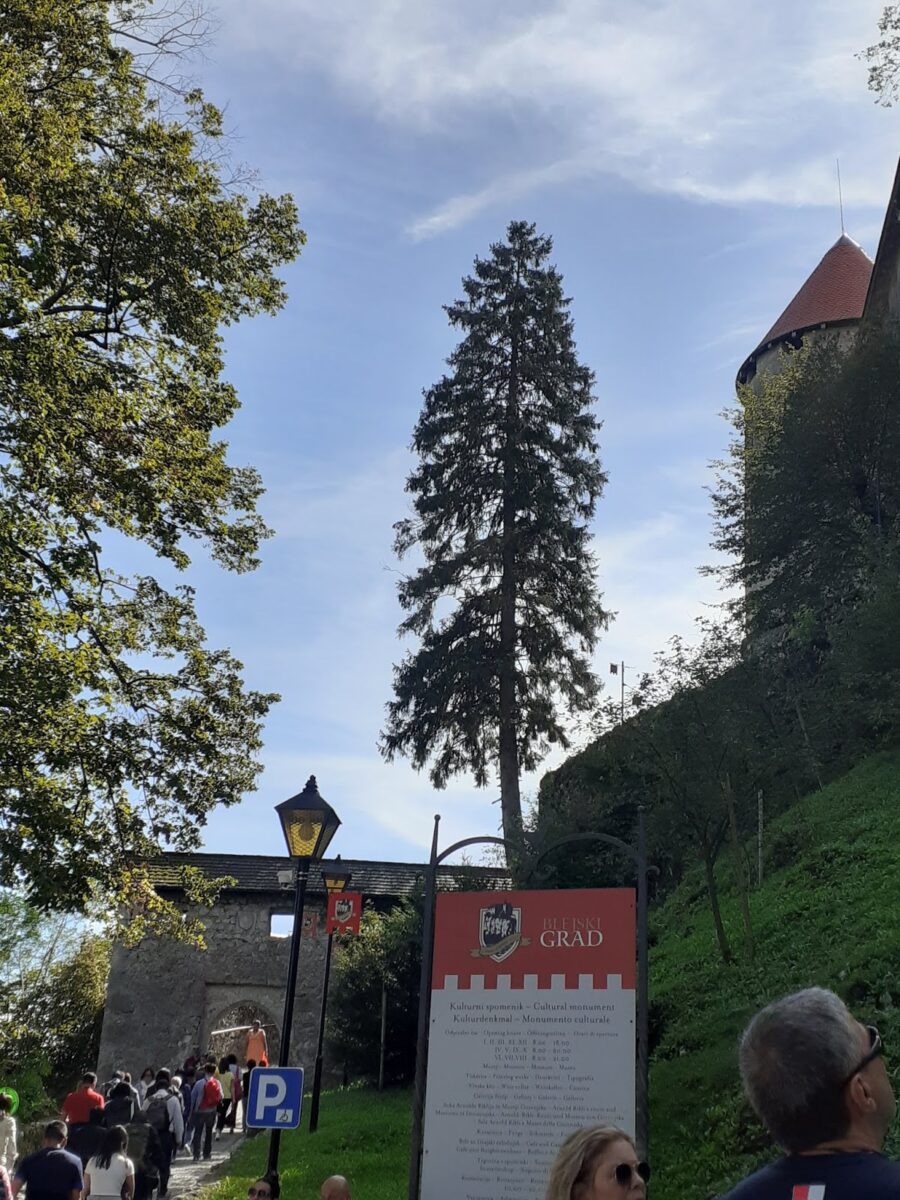 First sight of the Larch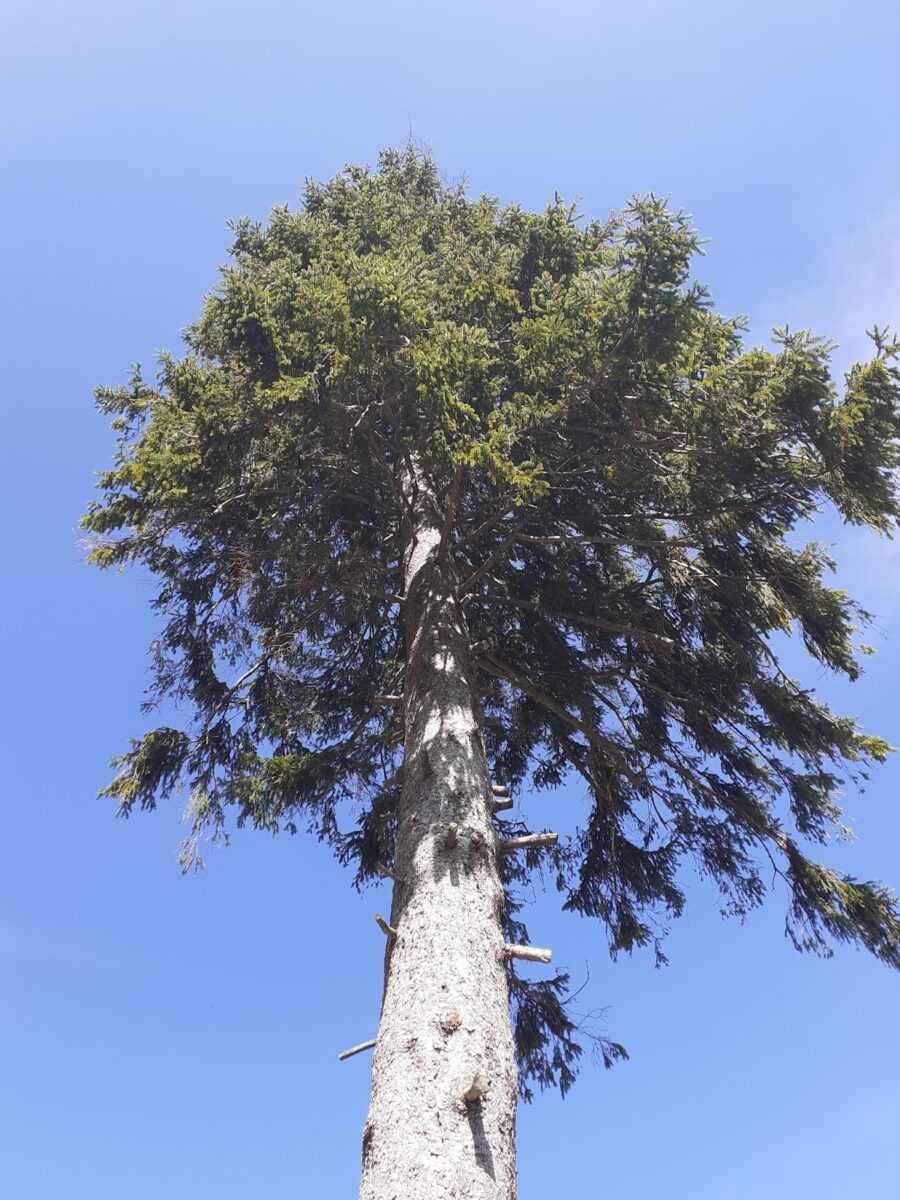 This image taken from a higher spot but the tree still towered over me
Larch belongs to the Larix genus of the Pinanceae family. Despite being a conifer, it is deciduous and the needles turn a glorious golden in autumn and can be seen from a distance. I noticed they have pendulous branches.
This image is of a Larch from another place at the end of winter hence branching is visible.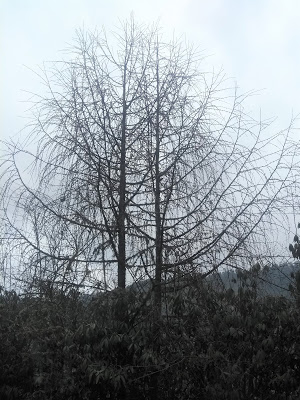 I must mention here that, at Bled, for the first time in my travels, I met a guide who knew about Trees, their botanical names, habitats etc. She was happy to share info about 'her' trees and even helped id some images from my cell phone. At one point, our walk threatened to become a tree walk and I stopped before my co-travellers protested!
I am joining
Parul
in her ThursdayTreeLove blog hop. Do head over to see some wonderful trees from around the world. Better still, join in!