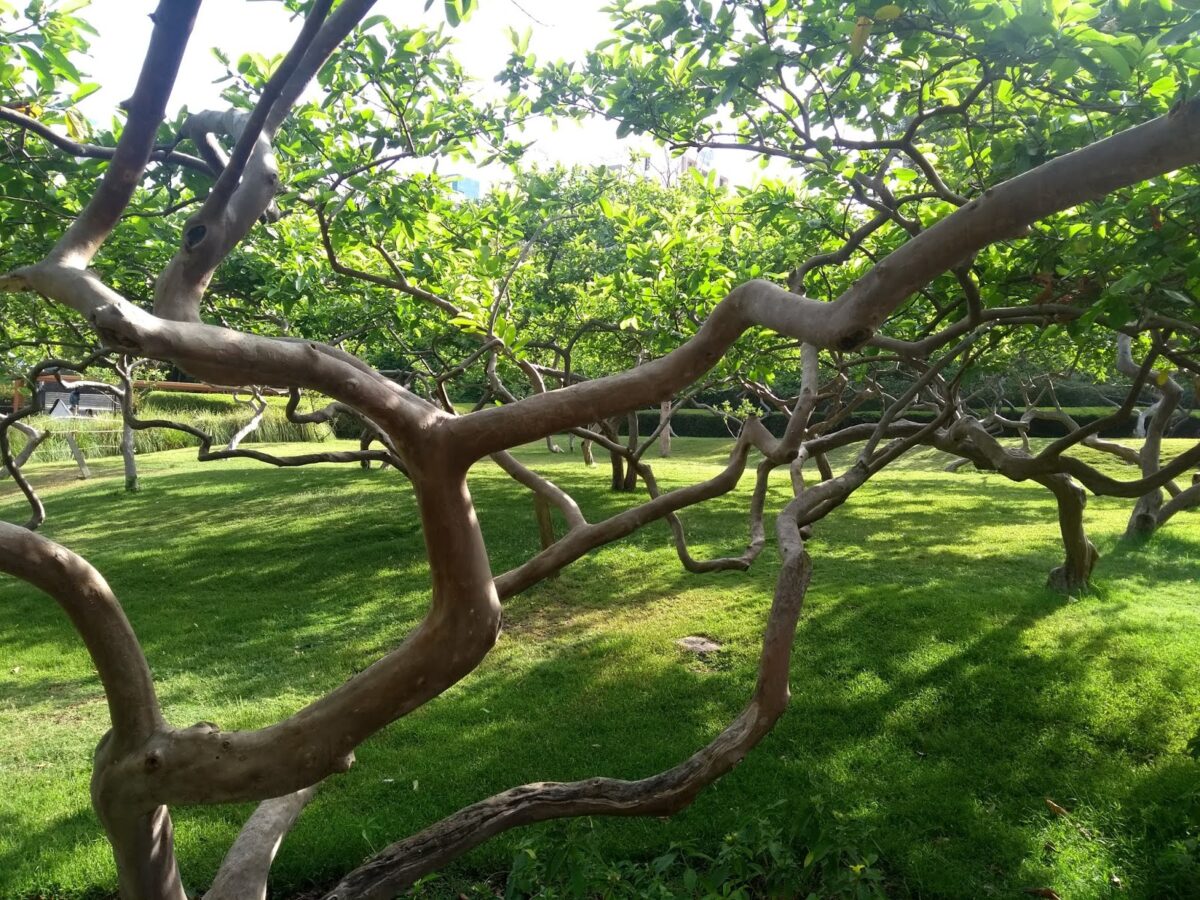 These trees caught my eye from a distance.. the branches made them look as if they were dancing!
Naturally, I was curious to identify the plants.
On going closer, I found them to be our old friend.. the Guava … Not one or two but an entire grove of Guavas!


When in fruit, it would be a feast for birds and people living there I am sure.
A visual treat for the rest of the year!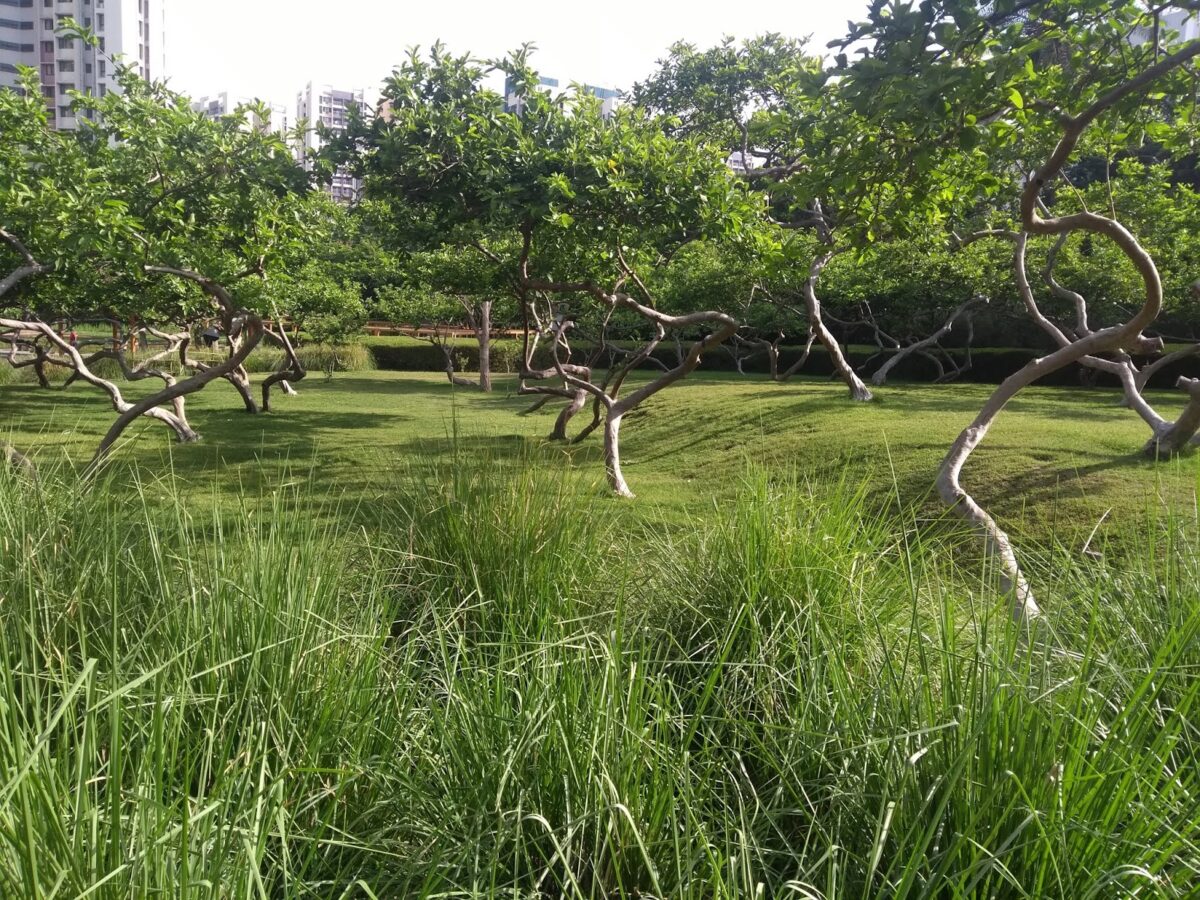 Guava goes by the botanical name of Psidium guajava and belongs to the Myrtaceae family. It bears pretty flowers and the tree bark is typically smooth and peeling.


Have you seen the Guava tree? Do you enjoy to eat Guavas?


I am joining Parul in her ThursdayTreeLove bloghop. Do head over to see some fantastic trees from around the world. Better still, join in!