Hello and Welcome to my sixth attempt at the AtoZ blogging challenge.
My theme this year is Caring for the Caregiver.
My posts are based on my experience and are not meant to be a comprehensive guide on the subject.
I would love to hear your experiences..
You can catch up with my previous posts here.
With each post, I am sharing a sketch that I have done as a means for stress busting.
Klondike
Do i see you scratching your heads in confusion? This strange sounding word is a card game part of the Microsoft Solitaire App. I downloaded it recently and playing it has been a lot of fun. Relaxing. Challenging in a very timid way (if such a thing is possible!). In fact I got my 'ward' interested in it too and both of us ended up spending some happy hours moving cards around on our phones! Reaching higher levels meant a mini celebration!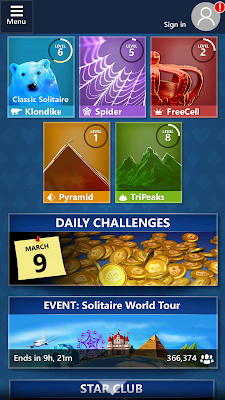 Already reached Level 6 in Klondike and Level 8 in TriPeaks.. Yay!!!
There are other simple games that one can play on their tablets/PC/Laptop or phones. Example Lumosity, Candy Crush, Angry Birds … Disclaimer – I have no vested interests in recommending these Apps. I have enjoyed playing them.


For care givers it can be a fun diversion and elders enjoy these games as well. It can help with small movements of the hand, eye hand coordination, mental agility. There is tremendous joy in 'winning' or completing a level!


Dont go by what I say. Try for yourself. Today!


There is no one size fits all solution.
Every family has to find something that suits them best.
At best, posts such as mine will inspire a family to come up with their unique workable plan.


My sketch for today..