I spotted these trees recently. All efforts to take a 'solo' photo of them failed as it was a very busy road and vehicles simply couldnt be kept out of the frame.
Going closer meant losing some part of the tree.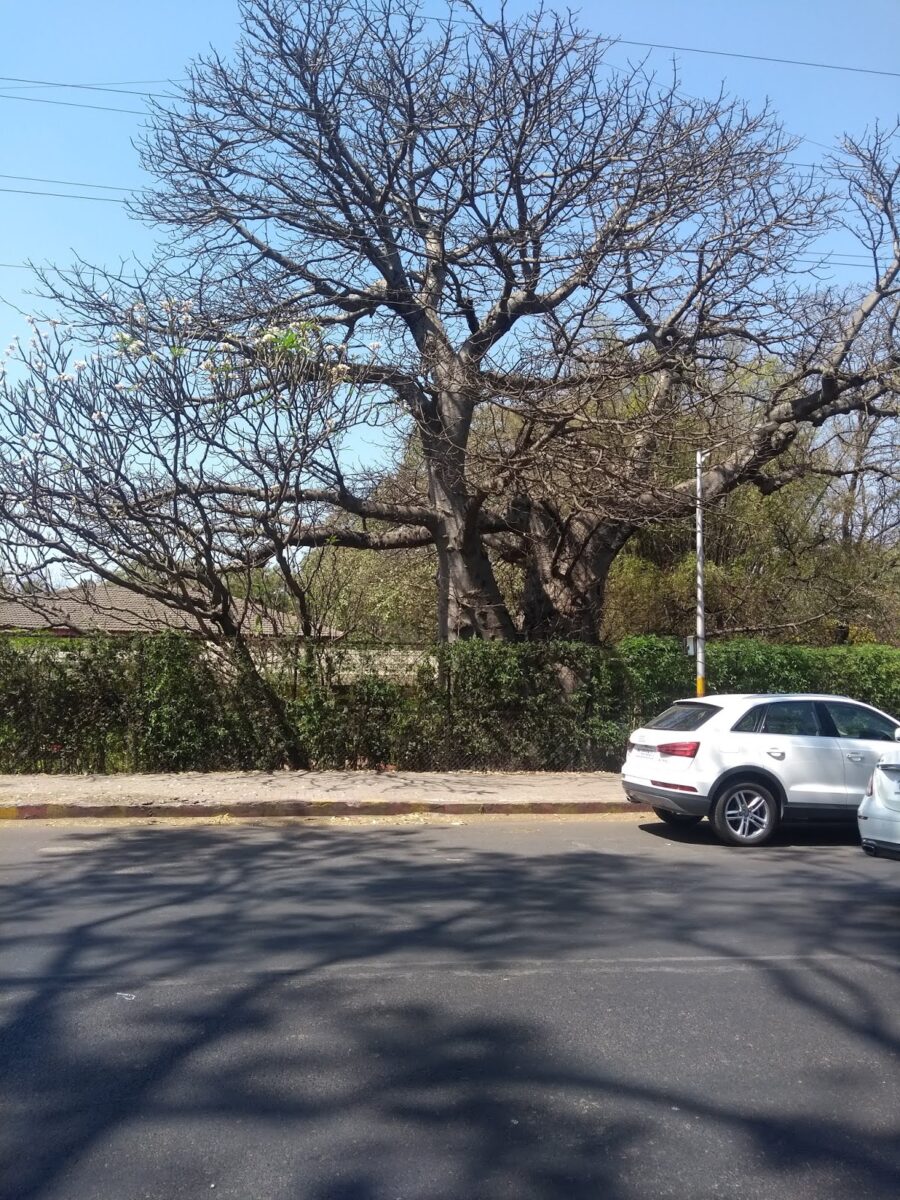 The twins look magnificent don't you think??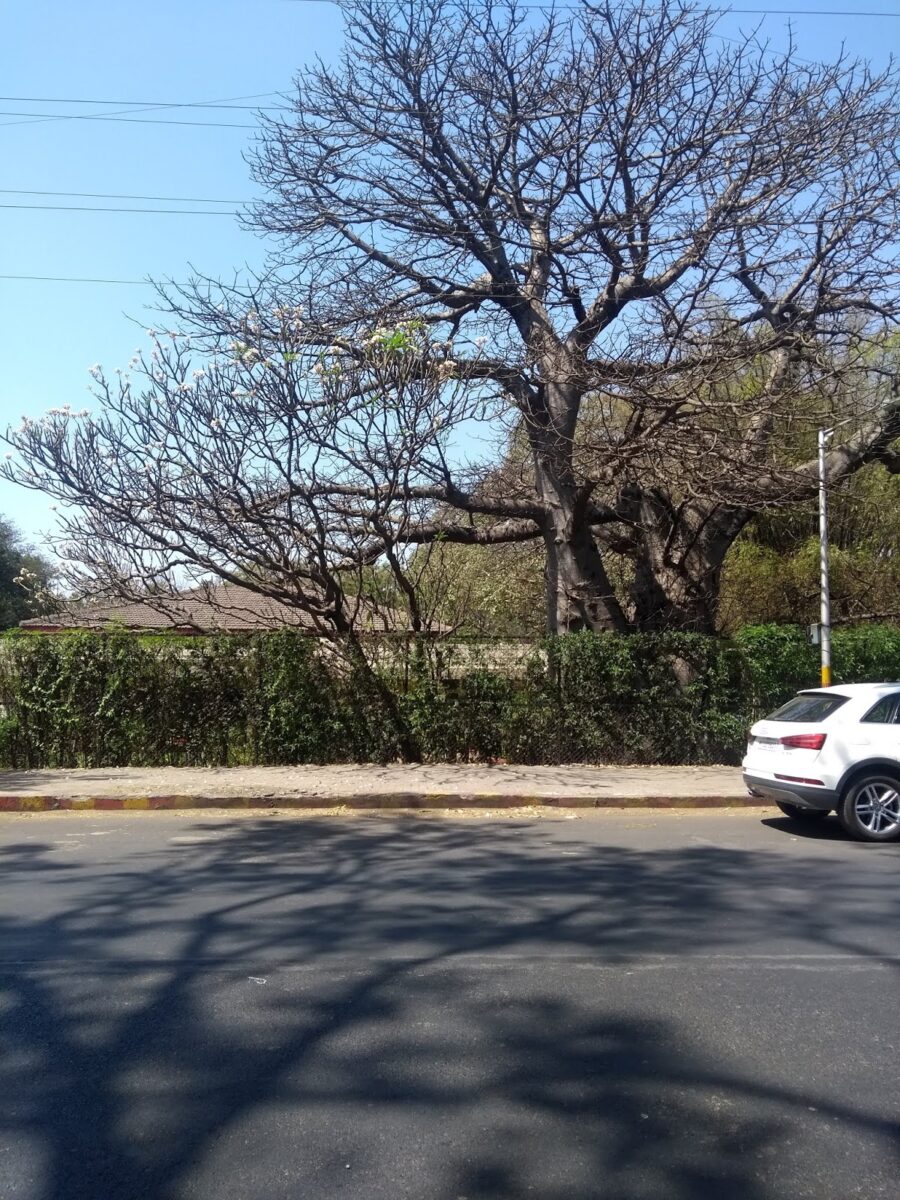 So here is the Baobab that is called Adansonia digitata and belongs the Bombacaeae family. It is native to Africa and has been introduced to India hundreds of years ago. In fact, it seems to be quite happy here considering that it flowers and fruits happily. It can be easily identified by its palmate leaves and its huge trunk. The trunk is said to store water. In the above photo, the white flowers are of the Plumeria though the Baobab also bears white flowers.


I have seen this species at four other places in Pune and this was a new find for me! This is also my third Baobab post on my blog!


I am joining Parul in her ThursdayTreeLove bloghop. Do head over to see some fantastic trees from around the world. Better still, join in!