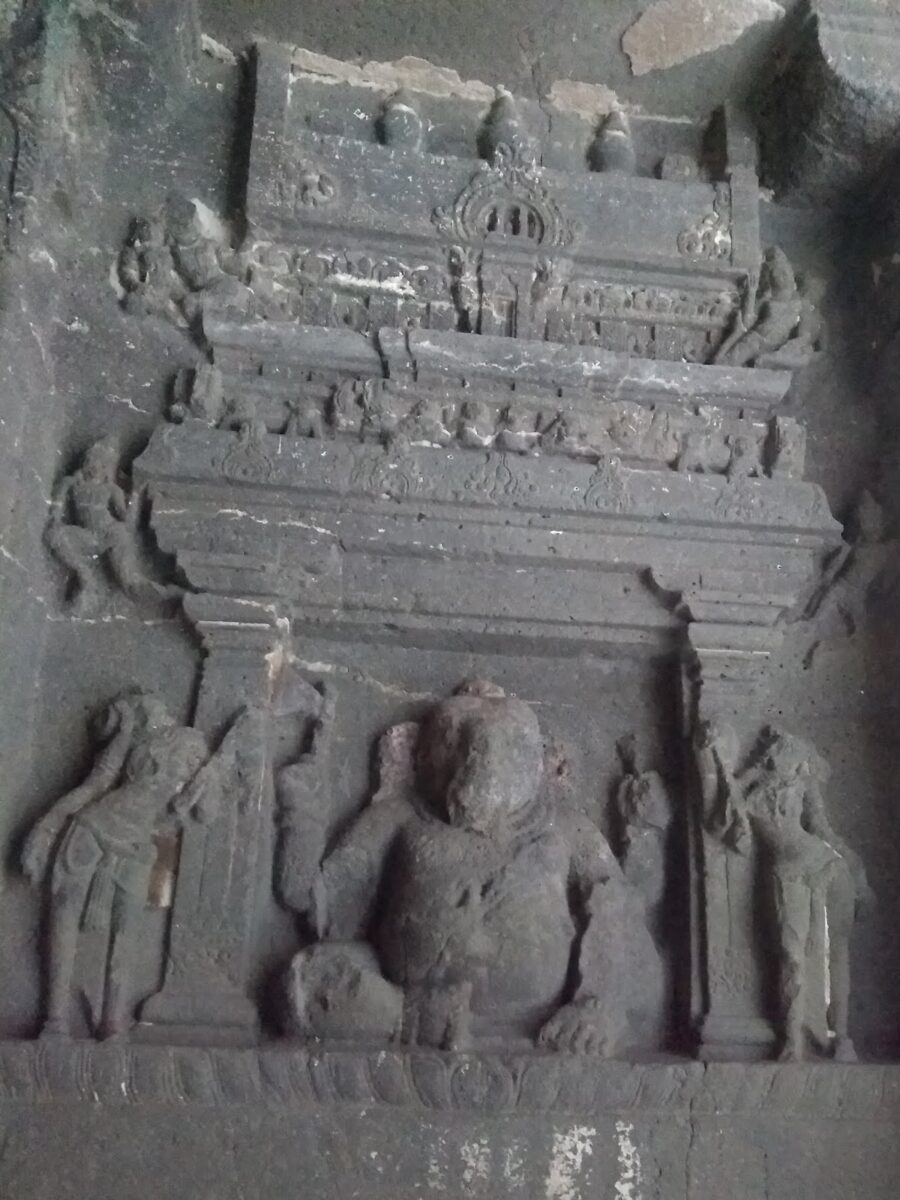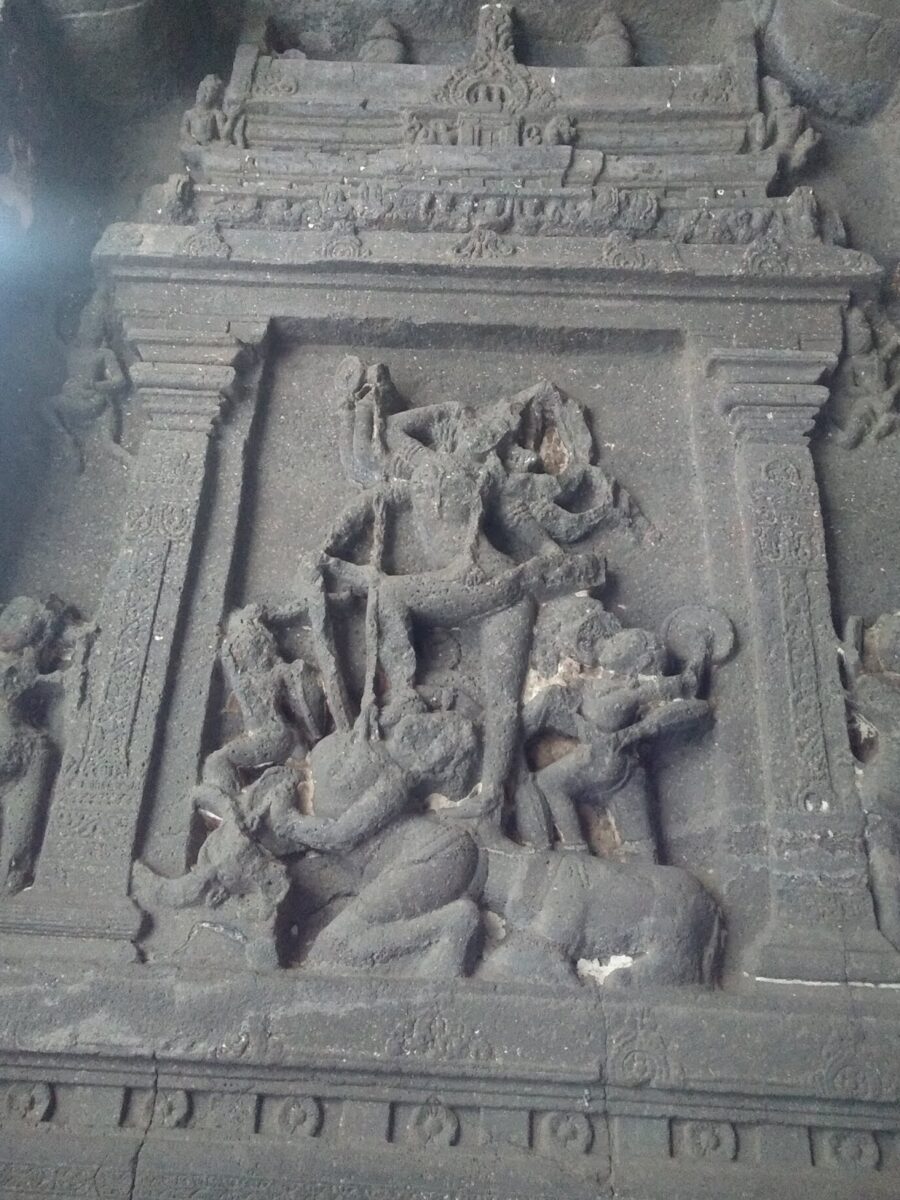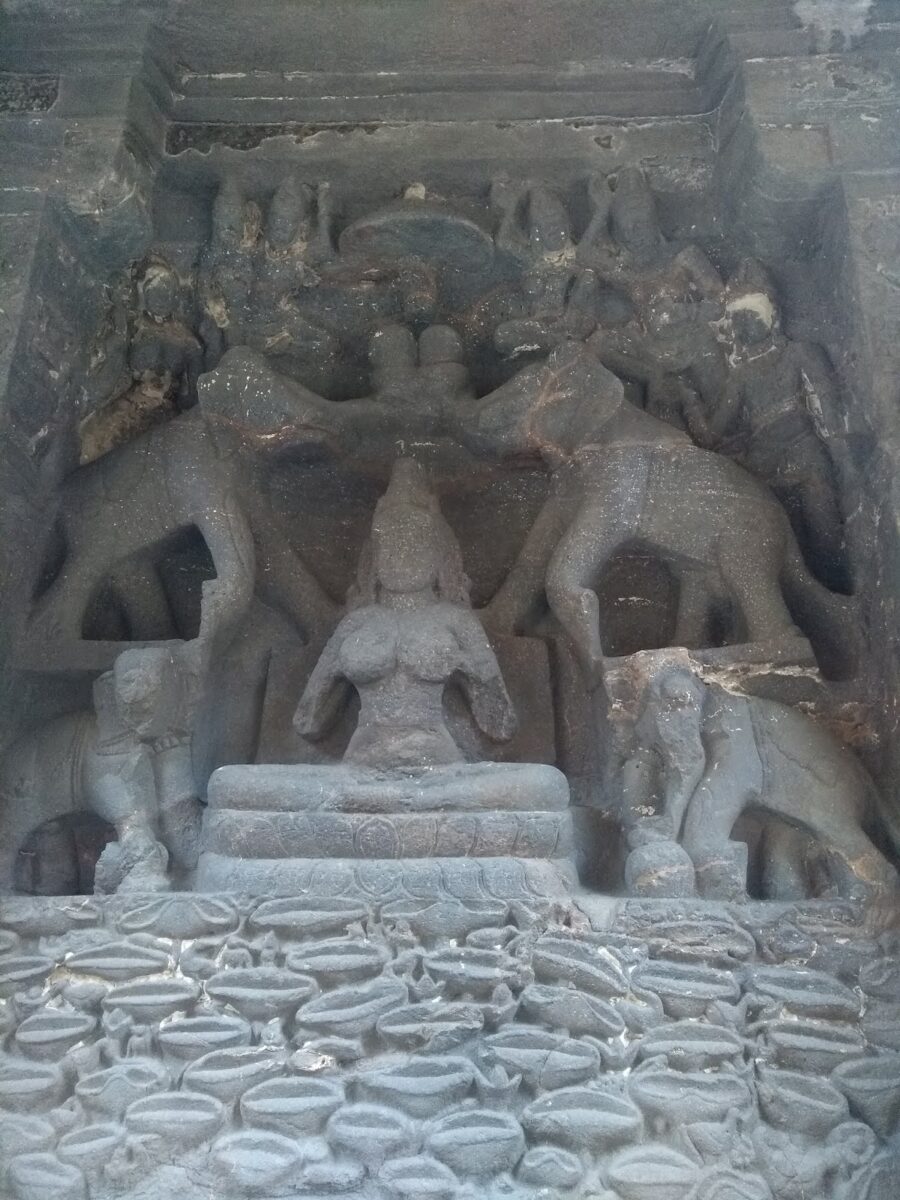 The carvings at the Cave 16 Kailash Temple at the Ellora Cave complex near Aurangabad convey several thoughts to the visitors. It is imperative to see these along with a knowledgeable guide to fully understand and appreciate this magnificent work. Ellora Caves is a UNESCO World Heritage Site.


The entrance has three statues which signify that 3 things are necessary to create a structure of this magnitude .. namely knowledge, strength and money.. this is respectively depicted by the statues of Ganesha, Mahishasurmardini and the Gajalakshmi.
(As told to us by our guide).


No image can do justice to the site and I strongly recommend everyone to visit this magnificent site.